Life, Love, Lust (2010)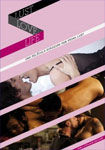 Spanish-based erotic filmmaker Erika Lust has been a leading light in the genre of women's erotica since her first short film, The Good Girl, was released in 2004. Since then she's made Five Hot Stories for Her and The Barcelona Sex Project, both critically acclaimed films that have won numerous awards.
Now she's released her third film and shown just how talented a filmmaker and storyteller she really is. Life, Love, Lust is an elegant erotic masterpiece. It's a shining example of how a sexually explicit film can be thought-provoking, emotionally satisfying and arousing, all at once.
Life, Love, Lust is comprised of three vignettes, each telling a different story. And story is the optimal word here. While each scene is about sex and features explicit sex, they also offer the viewer a complete, self contained story, each one creating context and meaning for the sex. The director effortlessly makes us care about the people involved and we easily understand their motivations and desires.
There's almost no dialogue (although there is some, in Spanish). Part of the mastery of this film is that we don't need to understand what the characters are saying in order to follow the plot. The film makes masterful use of gestures, expressions and symbols instead, giving the viewer space to construct their own narrative amid the gorgeously photographed imagery.
The stories themselves aren't your typical porn scenarios. Life, the first vignette, features a busy working couple connecting through sex - and making a baby. I think it could be the first porn story I've seen that deliberately includes reproduction as a part of sex. Love, the second story, offers a rather poignant glimpse of a brief affair between a young man and an older woman. Lastly, Lust delves into candlelit sensuality, depicting a rather shy heroine who enjoys a full body massage and pleasuring from a professional woman.
One of the things I found refreshing about this film is that the sex, while explicit, is not painfully drawn out. The director doesn't feel the need to give us every single second of fucking; rather, we get just enough to satisfy our curiosity but not too much so as to be boring. As a jaded, impatient porn reviewer, this was a very welcome experience. On top of that there's a real determination to show faces and full bodies, not just the genitals. Sensuality and passion are the order of the day, not just animalistic rutting.
One of the most wonderful things about Life Love Lust is that it's visually breathtaking. The lighting is flattering and captures each situation perfectly. The sets are sumptuous and make extensive use of reds and blacks to create a luscious and lusty atmosphere. There are extreme close-ups with short depth of field, clever shots taken through prisms, knotwork and glasses; the kind of 35mm-like shots you usually only find on big-budget mainstream film productions, not adult films. It makes the whole thing feel professional, stylish and extremely artistic. If you're over gonzo porn with strip lighting, this is a feast for the eyes.
The DVD of this movie comes with two bonus BDSM scenes, Handcuffs, which one a Feminist Porn Award, and Love Me Like You Hate Me.
All up, I loved this film. It's smart and sassy and absolutely beautiful to watch. Erika Lust has made it primarily for straight women but I don't doubt that men will enjoy it as well. Fans of erotic fiction will be rapturous; this is like snuggling in with the visual equivalent of three satisfyingly hot short stories. Of course, if you enjoy down-and-dirty hardcore, you may be a little disappointed but there's still lots here to enjoy. I know I could happily sit and watch it again – and there's very few adult films that merit this. In short, it's an erotic triumph and I wish there was more of it.
Starring: Leo Galvez, Yoha Galvez, Michelle Blanch, Bel Gris, Lara Tinelli, Lola Fellini
Director: Erika Lust
Studio: Lust Films
Available From
Lust Cinema: Membership
Good Vibrations: DVD
Hot Movies: Download
You'll find another review of Life, Love, Lust plus an exclusive interview with Erika Lust at For The Girls.
Reviewed June 2010