The Sinclair Intimacy Institute has been around since 1991, creating a variety of sex education videos and adult toys, as well as advocating for sexual health and education in wider society. It is best known for its "Better Sex" series of videos which has sold more than four million copies worldwide.
Note: There are so many Sinclair instructional movies that I've only included a few recent ones on this page. Please check the Sinclair category at Ms Naughty for a full listing.
Better Sex Guide To Oral Sex (2010)
The blurb: Explore the Ultimate Kiss - the most intimate of sexual pleasure.
Oral sex is one of the most sensual of all love play, capable of producing sensations that far surpass the pleasures of intercourse alone. Learn how pleasing your lover orally allows you to share deeper intimacy, and experience new heightened pleasures. Watch as seven real loving couples explicitly demonstrate the delicacies of oral sex designed to take your life to a whole new level.
Enjoy a world of sexual possibilities that lay at the tip of your tongue!
There is nothing as divine as receiving splendidly performed oral sex. This guide will provide you with the techniques, confidence and skills to rock your partner's world and enjoy yourself in the process. All your questions will be answered, including: experimenting with hot & cold temperatures, incentives, inventive positions & locations, creative fellatio and cunnilingus techniques, toys to enhance the experience, plus informative lessons on his & her anatomy. Discover how to enhance intimacy and increase the loving pleasure in your relationship!

Available From
Ms Naughty: DVD
Better Sex Guide To Sex And Pregnancy (2010)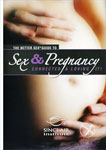 The blurb: This enlightening film will be your sensuous guide to great sex and passion!
For many pregnant women, and their partners, sex during pregnancy can be the most exciting sex of their lives - voluptuous hip, enlarged breast, and increased libido!
Watch and learn. Be creative, intensify intimacy, and learn new techniques for positions, oral sex, G-spot stimulation and heightened orgasm. Esteemed doctors provide information regarding the changes occurring in a woman's body, while a lively discussion group shares their own fascinating experiences. Also covered: precautions, marital aids, exercises, sensual massage, and marvelous ideas for getting sexually reacquainted post pregnancy.

Available From
Ms Naughty: DVD
The Art Of Orgasm (2009)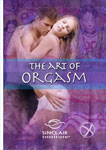 The blurb: Making love is an art. And like any artistic endeavor, the better the technique, the better the end result. Humans have quested for the ultimate sexual pleasure for ages. For many, orgasms are the pinnacle of their sexual experience - a euphoric release after an onslaught of pleasure.

Ten real couples guide you through an intimate journey of sensual discovery. Watch as they reveal inventive ways to explore pleasurable orgasmic responses from G-spot and stimulation, erotic massage, solo and mutual masturbation, and prostate massage, to intercourse, role playing. Learn new ways to spark your creativity! This type of imaginative experimentation, along with open and honest communication, is essential to achieving a more satisfying sex life.

Available From
Ms Naughty: DVD
Turn Ons: How to Please Your Partner (2009)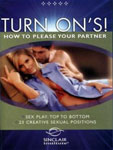 The blurb: MEN AND WOMEN can be very different when it comes to sexual turn-ons. One thing is for sure – talking about sex not only dissolves fears and inhibitions, enhances intimacy, and fuels desire, but can also be a huge turn-on!
2 GREAT FILMS:
Sex Play: Top to Bottom – explore a variety of different pleasurable techniques designed to deepen your level of intimacy. A sure turn-on for both partners from head to toe! Approx. 38 min.
23 Creative Sexual Positions – make your intimate encounters even more intoxicating. Expand your sexual vocabulary and repertoire, and try a few new moves. Turn on the creativity! Approx. 32 min.
This film has a diverse cast, real orgasms, internal cumshots and real couples.

Available From
Gamelink: DVD
Good Vibrations: DVD
Check out Turn On's 2: Discovering New Pleasure Zones at Gamelink
Great Sex For A Lifetime (2009)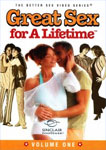 The blurb: Whether you're an accomplished lover or striving to spice up your sex life, learn easy steps to reach a new level of sexual fulfillment and passion. Great Sex For A Lifetime features real couples demonstrating sensual massage, creative positions, exciting toys for men and women, tips for how to find and stimulate the G spot, and satisfying oral loving techniques.

DVD Features:
Chapter Selection
Sexual Health Information
Behind The Scenes
Bonus Short Films: The Better Sex Guide To Lubricants, Addressing Erectile Dysfunction, Discussing Menopause

Available From
Ms Naughty: DVD

Best of the Better Sex Series (2009)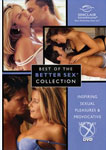 The blurb: There is always something new to try! Looking for inspiration in the bedroom? Want to improve communication and deepen intimacy with your lover? Expand your lovemaking repertoire and take your sex life to new heights!

The Best of the Better Sex Collection highlights 39 of Sinclair's most inspiring scenes. Watch attractive, real-life couples explicitly guide you through creative new lovemaking techniques, and inventive position to take your love life from ordinary to extraordinary.

Discover how to use sensual toys, role play and erotic Kama Sutra secrets to keep your sex life fresh and fun. Learn how oral pleasures and G-spot stimulation can add exciting variety for you and your partner... Start your journey to a great sex life today!

Available From
Ms Naughty: DVD
Expanding Sexual Boundaries (2009)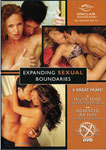 The blurb: Explore New Turn-ons That Will Keep Your Sex Life Endlessly Satisfying! These three exciting programs show the incredible pleasure that awaits you and your lover when you cast aside restricting inhibitions to experience new turn-ons! From learning imaginative oral sex techniques to enjoying the wicked passion of erotic power play... Proven techniques for intense G-spot stimulation... Toys to maximize male and female sexual sensations and exciting new positions that sizzle, these videos will help both of you reach the ultimate level of sexual arousal, pleasure and satisfaction! Watch today and build a stronger bond with your lover for the best sex of your life!

Available From
Ms Naughty: DVD
Maximising G-Spot Pleasures (2009)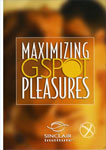 The blurb: Expanding Your Sexual Potential Through G-Spot Pleasures! This enlightening program guides you through the fascinating history and ongoing controversy of G-spot pleasures to the dramatic demonstration of G-spot orgasms and fluid expulsion. Dr. Lori Buckley provides an easy-to-follow diagram of female sexual anatomy including detailed instruction on G-spot location. Three attractive couples explicitly demonstrate G-spot arousal techniques including the "come hither" method - best positions to enhance stimulation and numerous toys to enhance arousal. Watch and learn as our loving couples reveal a range of responses to G-spot stimulation from indifference to extreme pleasure. This erotic "how to" is guaranteed to inspire and inform BOTH partners.

Available From
Ms Naughty: DVD