Each year Canadian adult store Good For Her conducts the Feminist Porn Awards, a celebration of female-produced and 0riented erotica. The idea behind the awards are to celebrate positive, female-friendly porn and to explore the idea that feminism doesn't have to automatically mean "porn-hating."
Annie Sprinkle famously said, "the answer to bad porn isn't no porn. It's more porn!" Thus, Good For Her gives awards to quality erotica that depicts the female experience of sex and celebrates diversity. Feminist porn includes all kinds of erotica, from softcore, soft-focus stuff to seriously out-there bondage and kink. It also gives a voice to marginalised voices, such as lesbian and trans women, and celebrates different body types.
Porn Movies For Women supports the Feminist Porn Awards! Check out the full list of current and previous winners on this page. You may also want to see the full list of Feminist Porn Awards Nominations from the last few years.
2012 Awards
Here's some of the award winning films. Be sure to check out the full list on our winners page.
Cabaret Desire - Winner, Movie of the Year
There is a magic and behomian place where people go at night to be told erotic stories. Each guest is assigned a lady or gentleman by a Madame and prepare themselves for the poetic trip they're about to take. Words flow and desire smoothly invades every corner.
Four tales will be told by these sensual narrators and will lead you to discover lustful places and feelings.
Cabaret Desire is the latest and biggest project by Lust Films. With the help of the Poetry Brothel, excellent actors and performers, Erika Lust managed to create a sexy and arounsing film with a feminine perspective. Her eye for details and her attention to genuine desire transforms the panorama of porn everyday, away from mainstream cliches.
Stars: Leo Galvez, Yoha Galvez, Michelle Blanch, Bel Gris, Lara Tinelli, Lola Fellini

Available From
Lust Cinema: Membership
Good Vibrations: DVD
Fuckstyles of the Queer and Famous - Winner, Most Deliciously Diverse Cast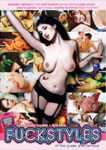 The blurb: FUCKSTYLES is QueerPorn.TV REMIXXXED !!! This is how your favourite queer porn stars love to fuck.

We gathered our favorite queer porn stars together to make a hard core porno mix tape just for you! We gave these babe complete freedom to be their nasty selves, and they gave us rough sex, double penetration, anal sex, pussy eating, blow jobs, strap ons, finger banging, squirting, POV, masturbation, doggy style, romance.. and loads and loads of real orgasms! This is the kind of sex queer porn celebrities love to have - and you get to watch! This DVD has it all: cool queer babes, gushing wet orgasms, and great chemistry!
Starring: Arabelle Raphael, Jiz Lee, Wolf Hudson, James Darling, Papi Coxxx, Jolene Parton, April Flores, Sophia St. James, Maya Mayhem

Available From
Courtney Trouble Store: DVD
The Female Voyeur - Winner, Steamiest Straight Film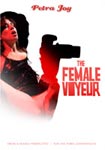 The Female Voyeur is about women who love to watch and play with sexy men and men who enjoy being desired and devoured by strong females. The Female Voyeur gives women what they want: Hunky men who perform for and give pleasure to women. Powerful, predatory females who experience multiple orgasms. A slow build-up of sexual passion and beautifully photographed visual foreplay. Petra strongly believes that "Contrary to common assumptions women are just as visual as men. Women are voyeurs too - if they get a chance to see what turns them on!"

Available From
Good Vibrations: Download
Gamelink: Download
Last Tango - Winner, Most Arousing Adaption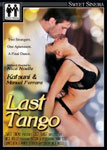 The blurb: Sweet Sinema revisits one of the classic cinema's most intense, controversial love stories, starring the most acclaimed French performers in adult film. Beautiful, reserved Katsuni is looking to rent a secret apartment to escape from arrogant fiancee James Deen. But when she shows up to view a vacant space, she's entranced by brooding, mysterious stranger Manuel Ferrara. Finding themselves alone, the two plunge into a sudden, impulsive affair based on raw sex and anonymity. But as they fall in love with their fantasies of each other, a grim reality and emotionally rich performances, Last Tango will change the way you view adult film - forever.

Starring:Manuel Ferrara, Annie Cruz, James Deen, Katsuni
Available From
Gamelink: DVD
Ms Naughty store: DVD
Hot Movies: Download
Tristan Taormino's Expert Guide To Advanced Anal Sex - Winner, Smutty Schoolteacher Award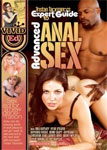 The blurb: Are you ready to take anal pleasure to the next level? Tristan Taormino, renowned anal sex expert and author of The Ultimate Guide to Anal Sex For Women, gives her master class on all things anal for both women and men. Then watch and learn as fantastic couples share their advice and demonstrate techniques, positions, and tricks to help you take your anal sex life and kick it up a notch.
Whether you have mastered the basics or you're simply curious about what comes next, this movie will teach you specific techniques, inspire you to try new kinds of anal pleasure, and help make your anal sex life simply amazing.
Starring: Nina Hartley, Kylie Ireland, Mr. Marcus, Christian, Sinnamon Love, Tyler Knight, James Deen, Adrianna Nicole, Bobbi Starr, Danny Wylde
Available From
Ms Naughty: DVD
Gamelink: DVD or Download
Good Vibrations: DVD or Download
2011 Awards
Here's some of the award winning films. Be sure to check out the full list on our winners page.
Life Love Lust (2010) - Winner - Movie Of The Year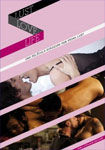 This new movie consists of three erotic film jewels by the acclaimed director Erika Lust.
LIFE: After finishing the day in the restaurant, a chef and a waitress have an incredible encounter to celebrate his birthday.
LOVE: A forty-something executive seduces a young man she occasionally meets in a city hotel.
LUST: Lola uses her whole body to give an intense skin on skin massage to a shy and lonely woman, driving her to pure ecstasy.
The DVD also includes two extra short films: Handcuffs and Love Me Like You Hate Me.
Available From
Good Vibrations: DVD
Hot Movies: Download
Lust Cinema: Membership
Tight Places (2010) Winner - Most Deliciously Diverse Cast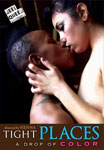 The blurb: Incite your senses with this hot and diverse new offering from Reel Queer Productions! Featuring the creative styling of new director Nenna and a luscious all people of color cast . Tight Places showcases true chemistry, solos to foursomes, unconventional sex, authentic female orgasms, female ejaculation, and even a few outdoor scenes! Lots of great extras, including commentary and interviews.
Starring: Brooklyn Skyy, Akira Raine, Vai

Available From
Ms Naughty store: DVD
Gamelink: DVD or Download
Good Vibrations: DVD
An Open Invitation: A Real Swingers Party In San Franciscio (2010) Winner - Sexiest Straight Movie
The blurb: An OPEN invitation is first and foremost a love story. The tale of a marriage not in trouble but which is elevated and erotically charged by a chance encounter with a couple over diner who plays in the alternative lifestyle, the movie follows the arc of how a couple moves from a staid, predictable and happy life to one filled with adventure, phenomenal sex and, most importantly, open communication about their desires. The movie has been called one of the best couples films of all time, using great on-location footage, subtle acting and well-crafted dialog to build some of the most believable and compelling sex scenes ever filmed.
"…the best couples film to come along in years." - AVN Reviewed 5AAAAA's – AVN's highest rating

Available From
Gamelink: DVD or Download
Ms Naughty: DVD
Hot Movies: Download
AEBN: Download
Good Vibrations: DVD
2010 Awards
Here's some of the award winning films. Be sure to check out the full list on the winners page.
The Band (2009) Winner - Hottest Feature Film
The blurb: When lead singer Jimmy Taranto dumps his girlfriend Candy then his rock band Gutter Filth, Candy decides to take his place in the band. Together with anal bass player GB, cross-dressing drummer Dee and Jennifer their loyal manager, they begin a journey to stardom. While their success eclipses Jimmy's, Candy still can't find the true love she is looking for. But sometimes the things you want are right in front of you. Includes special Making of The Band featurette plus director's commentary.

Starring: Amy Cater, Jimstar, Megan Spencer, Butch Midway, Anthea Eaton

Available From
Amazon: DVD
The Deviant (2009) Winner - Sexiest Straight Film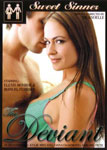 The blurb: Sweet Sinner introduces superstar Manuel Ferrara in this riveting tale of deception, greed, and insatiable lust. Manuel suspects wife Kylie Ireland of secretly planning to divorce him, and he enlists a good friend Mr. Pete to help him uncover the truth. But are Pete and Kylie unknowingly caught in an even bigger web of deception? And how will Manuel lure Pete's wife Elexis into his sick, twisted game? A psycho-sexual tale of suspense that will leave you breathless until the final explosive scene
Starring: Kylie Ireland, Mr. Pete, Manuel Ferrara, Dana DeArmond, Elexis Monroe
Available From
Ms Naughty store: DVD
Gamelink: DVD or Download
Hot Movies: Download
River Rock Women's Prison (2010) Winner - Hottest Dyke Movie and Hottest Kink Movie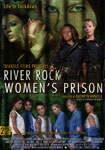 The blurb: The gates close behind you. You're stripped of your identity and reality strikes. Who are you?

Meet Zerva and Joli, two new arrivals at River Rock Women's Prison. Joli is a first-time offender, naive and afraid. Zerva is a lifetime convict on yet another stint. They are worlds apart. Yet, they share a common need to find their place in this new world, a coal mine turned women's prison. Joli longs for comfort and assurance, which she finds under the protection of lifer Madam. Zerva craves control of the yard, a coveted position which she must fight for relentlessly. Her early encounters with crew leader Blak and Officer Nicole teach her that this won't come easy. From Sgt. Fire, who makes her living out of demanding respect and exercising control over the prisoners to Suga and X, who find happiness in their mutual companionship, it's just another day at River Rock. When Blak discovers an abandoned mining shaft and freedom is within their grasp, the inmates must face who they really are and where happiness really lies.

A series of events lead Zerva into the hands of Warden Adams, who teaches her an unforgettable lesson in respect, discipline and freedom. A lesson in the only freedom she'll ever know, the ultimate freedom... surrender.
Starring: Melissa Monet, Jada Fire, Marie Luv, Claire Adams, Justine Joli, Ariel X, Adrianna Nicole, Syd Blakovich, Dia Zerva
Triangle Films

Available From
Ms Naughty store: DVD
Gamelink: DVD
Hot Movies: Download
AEBN: Download
2009 Awards
In 2009 the awards took on a new format, with no official categories separating the nominees. It's an unusual move, perhaps designed to create a level playing field and encourage a move away from official genres in porn.
Here are some of the 2009 nominees.
Champion (2009)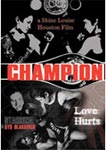 The latest film from lesbian auteur Shine Louise Houston has had the critics raving. Apart from all the hot queer sex, this film has a riveting story behind it. Hotshot martial artist Jessie Easton is training for the fight of her career, yet she's haunted by past love and current, undeniable attraction to her opponent, Violet Vahn. Throw in some conflict with corrupt nemesis Bobby Malone, and you've got an intensely erotic and masterful crossover film. Whether Jessie wins or loses the fight, you'll be squirming in more ways than one.

Starring: Syd Blakovich, Madison Young, Jiz Lee, Dylan Ryan
Director: Shine Louise Houston

Available From
Babeland: DVD
Feeling It (2008)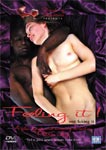 In "Feeling it!" Petra stays true to her magic formula: The Vignettes are artistic visualisations of a huge variety of sensual pleasures, with female enjoyment always being the main focus.
Petra's motto "Feeling it, not faking it!" is being embraced passionately by the authentic amateur performers. The results are breathtaking (female) orgasms and a humane portrayal of human sensuality to inspire the viewers.
"Feeling it!" continues to cross over the boundaries between art and porn by featuring artistic sex scene with explicit content such as a body paint sequence and a girl-on-girl play scene where a lace pattern on the girls' bodies was created through shadows from a parasol. These kind of scenes are essential to and unique in Petra's films
Starring: Belle, Philipp, Mia Magic, Emilia Ren, Lili La Chrosse, Valkyrie, Violetta Storm, Yosi Moran
Director: Petra Joy
Studio: Strawberry Seductress
Read our review here
Available From
Ms Naughty store: DVD
Gamelink: DVD or Download
Hot Movies: Download
Bill and Desiree: Love Is Timeless (2008)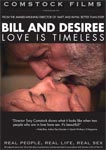 Bill and Desiree's story starts in the second half of life: a chance meeting, a powerful attraction, a carnal connection, and a deep, sensual love. Through an intimate and lively interview, we hear the story of how Bill and Desiree met, and what drew them to each other. When we witness the playful intensity of their beautifully photographed lovemaking, we see that pleasure is ageless, and that love is indeed timeless!

Starring: Bill and Desiree
Director: Tony Comstock
Studio: Comstock Films
Available From
Gamelink: DVD
Ms Naughty: DVD
Good Vibrations: DVD
Barcelona Sex Project (2008)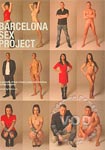 The Official Blurb: Barcelona Sex Project is the latest production by LUST FILMS based on an original idea by Erika Lust. A feminist adult movie, created for women by women, the film discloses the private lives and sexuality of six individuals. The project is based on the conviction that women desire to know a person's inner character (their beliefs, their character, their feelings, fears and passions) before becoming drawn to them on a sexually intimate level.
Starring: David Galant, Joni Lapaz, Joel Acosta, Dunia Montenegro, Irina Vega and Silvia Rubí.
Written and Directed by Erika Lust
Available From
Gamelink: DVD or Download
Ms Naughty: DVD
Hot Movies: Download
Lust Cinema: Membership
Chemistry 4 (2008)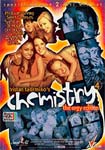 The blurb: Special Edition 2-Disc Set Shot in High Definition. Tristan brings six porn stars to a secluded house for the weekend and lets them loose to live out their fantasies. All the sexual hook-ups are spontaneous and completely up to the performers, and they waste no time getting naked before the cameras are even ready to roll! Sex begins as a one-on-one affair until whoever has the Perv Cam joins in, and pretty soon it becomes an incredible 36-hour orgy. See what happens when Sinnamon Love indulges her insatiable appetite, Tyler Knight is left alone with all three women, Penny Flame pushes her boundaries, Evan puts on his tiger suit, Adrianna Nicole uses her feet in some unusual ways, and Johnny arrives late and must make up for lost time.

Starring: Evan Stone, Penny Flame, Tyler Knight, Sinnamon Love, Adrianna Nicole, Johnny Sins
Director: Tristan Taormino
Studio: Vivid and Smart Ass Productions
Available From
Ms Naughty: DVD
Hot Movies: Download
Penny Flame's Expert Guide to Hand Jobs for Men and Women (2008)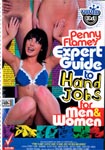 The blurb: Too often, when people think of sex, they only think of intercourse, but there are lots of ways to bring pleasure to our partners. Whether part of foreplay or the main course, sometimes hands are the best tools for the job. Yet hands are often underrated, and people don't take enough advantage of their digits. Penny Flame to the rescue! She and her friends share their secrets for how to bring pleasure to both men and women using their hands.
Starring: Christian, Daniel, Harmony, Penny Flame, Amber Rayne, Justice Young, Anthony Rosano, Alexis Texas
Director: Tristan Taormino and Penny Flame
Studio: Vivid
Available From
Ms Naughty: DVD
Gamelink: DVD and Download
Sex Superstore: DVD
MySexTherapist.com: Advanced Therapy (2008)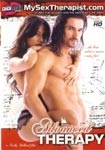 The blurb: Shot in High Definition. What do women want and how do they want it? We've got answers to the questions that keep you up all night. The doctor is in!

Starring: Lola, Nick Manning, Jean Val Jean, James Deen, Celestia Star, Jack Venice, Charlotte Stokely, Jenna Presley, Violet Marcelle
Director: Kelly Holland
Studio: Chick Media
Available From
Ms Naughty store: DVD
Personal Touch 3: Exploring The O (2007)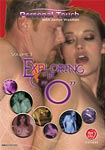 The blurb: From the G Spot to the even rarer anal orgasm, Playgirl advice columnist Jamye Waxman explores all the different ways you can reach a mind-blowing orgasm! This fun and frank educational video is ideal for women of all ages who are interested in learning more about their bodies and exploring their sexuality… provided they're not afraid of a vagina puppet! Even guys will learn more than a few tips about pleasing their partner. 3 scenes. 87 minutes.

Starring: Daisy Layne, Dick Chibbles, Cytherea, Lyla Lei, Laurie Vargas, Alex Gonz
Director: Jamye Waxman
Studio: Adam and Eve
Available From
Ms Naughty: DVD
Gamelink: Download
AEBN: Download
Hot Movies: Download
Strap On Motel (2008)
The blurb: LA, on the west coast, along a humid motorway enlightened by the red neon of the strip clubs, London, a gorgeous and wild brunette, arrives. Erotic dancer in a club, she remembers this particular night where she has been struck by her desire for another dancer, Dylan Ryan, tall sculptural blond who knows exactly what she wants and how she wants it. Hallucinated flashbacks of their nights of fever at the clandestine and muggy Strap on Motel, haunt her! Their mouths devour each other and their burning hot caresses explore all the lesbian kama sutra spiced with dildos. Strap on lesbian sex will never die!

Starring: London, Dylan Ryan
Director: Maria Beattie
Studio: Bleu Productions
Available From
AEBN: Download
Hotmovies: Download
Or join the Bleu Productions website
The New Romantix (2009)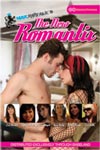 The blurb: Director Max Royale debuts his collection The New Romantix with this 2-disc feature full of passion and heart. In this sexy and fun romp, Royale profiles six beautiful, intelligent, funny, and amazing women on their passionate quest for sexual liberation and empowerment. These stunning exhibitionists strut their stuff and give the discriminating voyeur a front row seat to all the intimate and gorgeous details. The film features documentary-style interviews with the actresses about their sex lives and then we get to see them act out a fantasy with the man of their choice. Shot in HD.

Starring: Joanna Angel, Lexi Bardot, Riley Mason, James Deen
Available From
No longer easily available
Roulette (2009)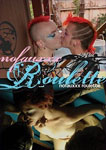 The blurb: Courtney Trouble brings seven distinct vignettes together to create a game of sexual Roulette.
An engaged gay couple brings a one-night-stand appeal to their punk rock sex on a rooftop, a queer femme hosts–and directs–her own pool table gangbang, a porn star fulfills her career-long fantasy of doing a messy sploosh video, a horny wrestler fucks himself with his teammate's glass dildo, a real life lesbian couple proves that staying home is anything but mundane…
These drastically different scenarios are authentic documents of queer sex, culture, and desire, proving that queerness is as hard to define as it is to ignore.
Winner, Feminist Porn Awards for Most Diverse Cast

Available From
Hot Movies: Download
Visit Indigo Lush to see promos for "That's What I Like" and "Fucking Is The Only Prayer". Both films have been nominated for Feminist Porn Awards