New Sensations Romance, Erotic Stories and Tales From The Heart
Adult company New Sensations decided to cater to women in January 2010, launching a new line of erotic films called The Romance Series. These films are not only plot-driven but also seek to depict real love stories in the style of classic romance novels.
They say their films are written by women and directed by men which makes them "perfect for couples." The sex is hot but not as nasty as most gonzo films. It's still fairly mainstream, though, so if you're looking for something radically different, look elsewhere.
Note: New Sensations have also been producing similar series called Erotic Stories and Tales From The Heart which I'm including here for simplicity's sake.
Spicing Up The Marriage (2015)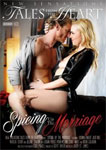 The blurb: When work and responsibility begin to pull a young couple apart, good old fashion love letters serve as the perfect remedy for their dry spell. After dedicating one day a week to satisfying one another, a husband and wife discover that sometimes the hottest sex is the kind you actually planned for. An inhibited woman transforms into an insatiable sex goddess when she allows her husband to photograph erotic nudes of her. Working out becomes the ultimate foreplay after a couple enjoys a steamy encounter at the gym.
Starring: Ryan Mclane, Richie Calhoun, Logan Pierce, Chad White, Natalia Starr, Jillian Janson, Jade Nile, Cosima Knight

Available From
Gamelink: DVD or Download
Ms Naughty: DVD
Second Chances (2014)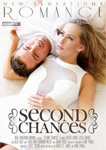 The blurb: During her Freshman year of college, Madison Presley thought she'd met the love of her life when she starting dating handsome football player, Josh Rochette. That is, until she found herself the butt of a giant fraternity joke that he had carefully orchestrated behind her back. Devastated by his betrayal, Madison spends the next three years trying to move past her heartbreak with the help of her unfailingly loyal friend, Dean and wisecracking roommates, Olivia and Lucas. But, when Josh unexpectedly comes back into her life during her senior year - Madison's world is thrown into a tailspin. Although older, wiser, and far more jaded than when she'd first fallen for him, she's left wondering whether something truly wonderful can come out of giving people Second Chances.
Starring: Allie Haze, Brendon Miller, Logan Pierce, Chad White, Jessa Rhodes, Carter Cruise

Available From
Gamelink: DVD or Download
Ms Naughty: DVD
Love Is In The Air (2014)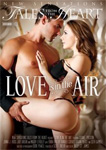 The blurb: When her fiance gets sucked into into never-ending conversation at a friend's party, a woman lures him to the bedroom for a passionate sexual encounter. After getting caught up in their lives and forgetting their anniversary, a couple soon discovers that sometimes the hottest sex - is the sex you actually plan for. When a young woman mistakes her boyfriend's distance as an impending breakup, he surprises her with a romantic gesture that leaves her sure of everything. After three days of watching his girlfriend give him the silent treatment, a young man decides that the quickest path to forgiveness is through good, old-fashioned make-up sex.
Starring: Ryan Driller, Seth Gamble, Chanel Preston, Xander Corvus, Maddy O`reilly, Jenna J Ross, Logan Pierce, Jodi Taylor

Available From
Gamelink: DVD or Download
Ms Naughty: DVD
Rekindling The Flame (2014)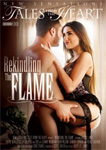 The blurb: Keeping it Hot Means Rekindling the Flame. Charlie and Ryan, whose careers cause them to spend less time together than apart, seek exciting ways to keep their sexual attraction hot between visits. In appreciation for her husband`s thoughtful, romantic gestures, Callie decides to explore some more taboo adventures in the bedroom. Roleplaying becomes the perfect recipe for seduction after Siri and Richie meet up at a bar for a pretend, first time encounter. August, a seemingly sweet and innocent young bride, surprises her husband, Danny with a steamy afternoon filled with handcuffs, blindfolds, and a leather whip.
Starring: August, Danny Mountain, Ryan Mclane, Xander Corvus, Cherie Deville, Siri, Richie Calhoun, Callie Calypso, Ames.

Available From
Gamelink: DVD or Download
Ms Naughty: DVD
Happy Anniversary (2014)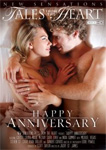 The blurb: Love is in the air... especially on your Anniversary. A trip down memory lane is just the spark Michelle and Andy need to reignite the lustful feelings of their first years of marriage. When Kurt discovers that his wife, Stephanie's home cooked anniversary meal was something she ordered from a take-out restaurant, he helps soothe her shattered ego with a spontaneous, sexual encounter. On the morning of her 18th anniversary, a man surprises his wife with a full-body massage from a very handsome masseuse. After misplacing her wedding ring one too many times, Michael plays a trick on Carter proving that happiness is about celebrating one's flaws with a little humor and a lot of passion.
Starring: Carter Cruise, India Summer, Marie McCray, Steven St. Croix, Michael Vegas

Available From
Gamelink: DVD or Download

The Laws Of Love (2014)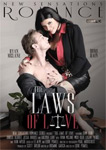 The blurb: Attorney, Martin Hitch (Ryan McLane) has just about everything- money, brains, and a career that has him on the fast-track to making partner at his firm. The only thing missing from his life is a good woman to share it with. But after dating a string of nightmarish women from gold diggers to ditzes, he begins to wonder if finding Mrs. Right is even possible anymore. Enter Alexandra (Romi Rain)- a stunningly beautiful attorney that is now being considered for the promotion that Martin was actually next in line for. Thrown into a tailspin, Martin tries to upstage his competition, but her cut-throat charm and razor-sharp wit quickly turn his world upside down and before long he`s left wondering if the woman stealing his job - might also be stealing his heart.
Starring: Mick Blue, Ryan Mclane, Aaliyah Love, Anikka Albrite, Logan Pierce, Jessa Rhodes, Van Wylde, Romi Rain

Available From
Gamelink: DVD or Download
Ms Naughty: DVD
The Sexual Liberation of Anna Lee (2014)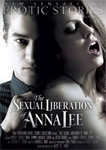 The blurb: After growing up in a conservative home, a sexually repressed, Anna Lee (Maddy O`Reilly) seeks help in the most unlikely of places - an unconventional therapy practice called the Variel House. Known for taking a very hands-on approach to treatment, the Variel House pushes patients to their sexual limits through a variety of exercises geared at helping them confront their fears. It is during these exercises that Anna Lee is paired up with Emmett (Xander Corvus), a patient battling his own demons, and the two forge an unlikely friendship. Together they share their most intimate secrets and hidden desires while navigating an intensely provocative road towards sexual freedom. But when their erotic journey proves too challenging for Emmett to handle, Anna is left wondering whether true liberation can only be found on one`s own.
Starring: Steven St. Croix, India Summer, Johnny Castle, Xander Corvus, Maddy O`reilly, Jessa Rhodes, Natalia Starr

Available From
Gamelink: DVD or Download
Ms Naughty: DVD
The Temptation of Eve (2013)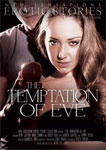 Winner: Best Romance, AVN Awards, Steamiest Straight Movie, Feminist Porn Awards.
The blurb: Thrust into an uncomfortable circumstance, Eve (Remy LaCroix) finds herself living under the same roof as Brandon (the man she shared the most intense sexual connection of her life with) and Danny (her current love whom she shares the most intimate emotional connection of her life). Her own curiosity about the man she lusted for long ago, coupled with his desperate attempts at manipulating her back into another affair, leaves Eve straddling the line between right and wrong. Will Eve succumb to Brandon's games? Or will she stay loyal to Danny, the man who continues to be her grounding force in the unpredictable, unstable world Brandon has begun to weave for both of them.
Starring: Tommy Pistol, India Summer, Xander Corvus, Bailey Blue, Remy LaCroix

Available From
Gamelink: DVD
Ms Naughty: DVD
Friends With Benefits (2013)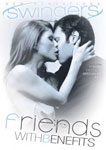 Winner: Steamiest Straight Movie, Feminist Porn Awards 2013
The blurb: Having ended their respective relationships, co-workers Alex and Jessica decide to check out a "swingers" party together. However, the intrigue and excitement of this "lifestyle" has rules. They must be together, and although they can play separately, they must be seen as a couple for this group to accept them. Inhibitions as slowly dissolved when they are welcomed into the group. As they share these new experiences together, Alex and Jessica begin to develop feelings for each other that are beyond sexual attraction and could very well be a spark of love.
Starring: Bailey Blue, Brooklyn Lee, Joni Hennessey, Krissy Lynn, Skin Diamond, Alec Knight, Steven St. Croix

Available From
Gamelink: DVD or Download
Hot Movies: Download
The Submission Of Emma Marx (2013)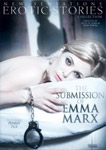 The blurb: By all accounts, Emma Marx is a beautiful, confident, well-adjusted woman. Unfortunately, when it comes to love and romance, she has found all of her previous relationships to be a bit routine and mundane. Suddenly, that is all changed by a chance encounter with a handsome and mysterious man. He introduces her to a world she had only dared to fantasize of a world of erotic sex, role-play and BDSM. She questions how a man can so easily strip away her inhibitions and replace them with lust and desire. How is it that he has such control over her? Why does she like it so much? Her journey of self-discovery and sexual awakening, however, may come with a price. What happens when the greatest love you've ever known forces you to face your greatest obstacle - yourself?
Starring: Penny Pax, Kylie Reid, Richie Calhoun

Available From
Gamelink: DVD

Love, Marriage and Other Bad Ideas (2012)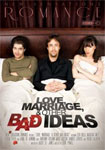 The blurb: Marriage counselor, Dr. Paul Highland, is at his wits' end. After years of dealing with an endless array of other people's problems, Paul finds himself with a problem of his own - he no longer believes in love. That is until April, a beautiful bride to be, unwittingly seeks his advice. Sparks fly when an immovable object such as Paul Highland meets an unstoppable force such as April. How could two such opposing forces find a common ground? Can they? Or is this just another session in Dr. Highland's busy practice otherwise known as his life?
Starring: Lexi Belle, Anthony Rosano, Natasha Nice, Dana De Armond, Wolf Hudson, Alison Tyler, Xander Corvus, Richie Calhoun

Available From
Gamelink: DVD
Ms Naughty: DVD
The Friend Zone (2012)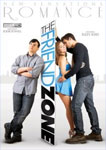 The blurb: Kevin and Gina are best friends that do absolutely everything together... almost. Unfortunately, despite harboring a major crush on her, he has never been able to move their relationship past the Friend Zone. So, when Gina suggests that they try their hand at online dating, Kevin's fear of losing her pushes him to do the unthinkable. Stealing the identity of his coworker, Cameron, and creating a fake online profile, he sets out to woo his best friend, Gina. but when she falls for her online suitor and demands that they meet in person, Kevin will have to risk everything by telling the truth. Will his deception destroy their entire relationship, or will they finally step outside the Friend Zone?
Starring: Anthony Rosano, Dana De Armond, Danny Mountain, Xander Corvus, Lexi Bloom, Giovanni Francesco, Riley Reid

Available From
Gamelink: DVD
Ms Naughty: DVD
Love Is Black and White (2011)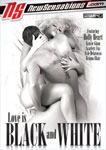 The blurb: Experience five intimate and romantic encounters when Gracie Glam, Holly Heart, Scarlett Fay, Evie Delatosso, and Briana Blair take lovemaking to another level. Watch them in action in this classy black and white rendition of erotic sex. Let them set the mood for a night full of love, passion, and romance. Shot in HD, Photo gallery, Trailers, Chapter index, Pick your pleasure, Playable worldwide
Starring: Evie Delatosso, Scarlett Fay, Gracie Glam, Holly Heart, Briana Blair

Available From
Gamelink: DVD or Download
Ms Naughty: DVD
Hot Movies: Download
Love Is A Dangerous Game (2011)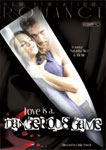 The blurb: When children's writer, Paulina Connelly, decides to embark on a new career writing horror, she has no idea how it will completely change her life. Needing guidance, she seeks advice from acclaimed horror novelist, Wes Mueller. In their first phone conversation she feels an undeniable connection and agrees to meet with him. But, as their relationship progresses, information about his suspicious past comes to light causing her to fear for her own safety. Is Wes the man of her dreams?...or will Paulina be his next victim? Things aren't always what they seem in this quirky, suspenseful romance!
Starring: Kimberly Kane, Jack Lawrence, Richie, Natasha Nice, Rocco Reed, Kelly Klass, Xander Corvus, Alyssa Branch

Available From
Ms Naughty: DVD
With This Ring (2011)
The blurb: When four couples live together under the same roof, something is bound to go wrong. And that something happens when Alice (Katie Jordin) finds a diamond engagement ring hidden inside a cabinet! A myriad of thoughts and emotions overcome the girls when Alice tells them of her find. Who is the lucky girl? Is it too soon? Is it too late? Is this Mr. Right or Mr. Not So Right? A whirlwind of emotions hits everybody by surprise as the girls try to discover which one of their boyfriends intends to propose. And with this ring, they just might learn how to appreciate each other a little more.
Starring: Richie, Bobbi Starr, Marie McCray, Michael Vegas, Jessie Andrews, Xander Corvus, Katie Jordin., Giovanni Francesco

Available From
Ms Naughty: DVD
Dear Abby (2011)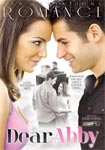 The blurb: Love is cooking in Carolina's kitchen, and it's wonderfully delicious! Samantha Ryan spices up the screen as Carolina, a passionate cook who is patiently waiting for Mr. Right. In the meantime, she pours her heart and soul into her catering company, and reveals a special culinary talent that magically affects the very clients whom she caters for. But between a booming business, an active fantasy life, and an array of excuses, Carolina becomes consumed with work and disregards the very real affections of her catering assistant, Aaron (Richie). After numerous unsuccessful attempts at winning her heart, Aaron decides to look for love elsewhere and Carolina soon realizes that her fantasies of Mr. Right have been a reality all along. But is it too that? Find out in this savory romance as Carolina and Aaron hope to discover a life that goes beyond the kitchen.
Starring: Raylene, Evan Stone, Ramon Nomar, Richie, Samantha Ryan, Johnny Castle, Missy Martinez, Levi Cash, Raven Alexis, Gracie Glam, Allie Haze, Jayden Cole

Available From
Gamelink: DVD or Download
Ms Naughty: DVD
Recipe For Romance (2011)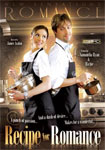 The blurb: Natasha Nice and Giovanni Francisco star in this romantic comedy that is as charming as it is unpredictable. Jack (Giovanni), a somewhat jaded advice columnist, has absolutely no problem dishing out words of wisdom for his romantically challenged readers; while Abby (Natasha), his ex-girlfriend, still lives with him. But when this awkward living arrangement turns into a complicated relationship crisis, will Jack be able to follow his own words of wisdom or will he ultimately lose Abby to another guy?
Starring: Ash Hollywood, Ramon Nomar, Giovanni Francisco, Michael Vegas, Xander Corvus

Available From
Gamelink: DVD or Download
Ms Naughty: DVD
Lost and Found (2011)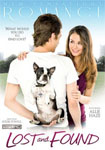 The blurb: David (Xander Corvus), a swinging bachelor who's tired of his old ways, can't believe his luck when Jen (Allie Haze) moves in next door. When uncharacteristically at a loss for words, David's roommate Steve (Chad Alva) devises a scheme that is certain to bring them together. Is there no limit to what a man will do for the sake of a shot at love? Find out in this adorable romance about a man, a woman and the little pup that brought them together by nearly tearing them apart.
Starring: Kimberly Kane, Tony Desergio, Lexi Belle, Allie Haze, Zoe Voss, Chad Alva, Xander Corvus

Available From
Gamelink: DVD or Download
Ms Naughty: DVD
Sex Superstore: DVD
A Little Part Of Me (2011)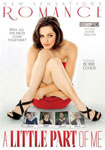 The blurb: After losing the love of her life, Linda (Bobbi Starr) finds herself in need of a new inspiration. Thankfully, her close friends have the "perfect" solution as it just so happens that Linda's lost love was an organ donor. In an effort to find closure, she seeks out each of the organs' recipients to see the impact "he" had on their lives. Will Linda find what she is looking for? What exactly is she looking for? What will she do if she finds it? Are there more questions than answers? One thing is for sure: This sexy, romantic, light-hearted tale is sure to please lovers of all ages.
Starring: Mark Davis, Kimberly Kane, Bobbi Starr, Rocco Reed, Danny Mountain, Allie Haze, Michael Vegas, Zoe Voss

Available From
Gamelink: DVD or Download
Ms Naughty: DVD
Sex Superstore: DVD
Almost Heaven (2010)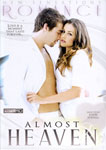 The blurb: Angie (Kiara Diane) has just passed away. Now she must choose one memory from her life to take into the next world. Angie chooses to remember her husband, Jake (Chris Johnson), but has trouble singling out a memory. With the help of Michael (Xander Corvus) and Sara (Allie Haze), Angie must rediscover the love that made her marriage so special.
Starring: Chris Johnson, Rocco Reed, Danny Mountain, Kiara Diane, Victoria White, Brooke Lee Adams, Allie Haze, Xander Corvus

Available From
Gamelink: DVD or Download
Ms Naughty: DVD
The Engagement Party (2010)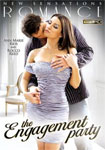 The blurb: Sometimes love seems so certain and the future feels so set. But things can change and sometimes do. Carey thought her future was with Gabe, until one day she wakes to find herself alone. Years later, she celebrates a new life and a new love with an engagement party. But trouble arises when a mystery guest arrives. Is it a sign or simply a test of love?
Starring: Ramon Nomar, Chris Johnson, Reena Sky, J. Jay, Natasha Nice, Ann Marie Rios, Rocco Reed


Available From
Gamelink: DVD or Download
Ms Naughty: DVD
Awakening To Love (2010)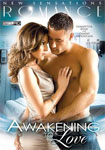 The blurb: Theresa's life nearly comes to an end when she is hit by a car. Her fiance, Stuart, swears that he will never leave her side, but watching her fade away may be too much for him to handle. Theresa awakens months later to an empty seat next to her, and an empty spot in her heart. Will she be inspired to love again by the handsome doctor who treats her? Or by her best friends' loving marriage? Or by the hospital patient who is in the bed next to her? Will Theresa awaken to a life full of love or to a life without it? New Sensations presents a Romance Series movie about love lost and love found.
Starring: Kimberly Kane, Dale Dabone, Tj Cummings, Tony Desergio, Samantha Ryan, Misty Stone, Danny Mountain, Ryan Driller, Allie Haze

Available From
Gamelink: DVD or Download
Ms Naughty: DVD

An Eternal Love 2: Reckless Heart (2010)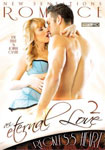 The blurb: A love so intense that it will last forever, unless their jealousy ends it now. The relationship between Bobby and Sasha is filled with passion and lust, but is there trust? After Sasha overhears a mysterious conversation between Bobby and another woman, their love is tested by suspicion. Now, each fears and fantasizes about the other's possible infidelities. This leads them on a romantic getaway to rebuild their bond that instead puts their love to the test as they find themselves in a game of cat and mouse with a beautiful Ranch Owner and her handsome and rugged Horse Wrangler. Will temptation conquer their Eternal Love?
Starring: India Summer, Lexi Belle, Johnny Castle, Mikey Butders, Faye Reagan, Bill Bailey

Available From
Gamelink: DVD or Download
Ms Naughty: DVD
Sex Superstore: DVD
An Office Romance (2010)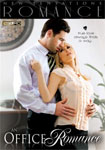 The blurb:Sometimes 9 to 5 can be the most erotic part of the day. Janet craves the touch of the man at the desk across from hers, but as she daydreams about the sensual caress of Mark, he is transferred to a different office. If only Janet knew the mysterious circumstances that brought Mark to her department in the first place; or the secret love affair that her bosses Max and Wendy carry on while nobody is looking; or the heartache that tortures her friend Steve as he works so closely with Melissa, but never close enough. Will the longing and lust surrounding Janet finally inspire her to act on her desires? New Sensations: Romance presents An Office Romance, a dramatic story of love and the workplace.
Starring: Niko, Evan Stone, Monique Alexander, Velicity Von, Charles Dera, Joey Brass, Gracie Glam, Heather Summers

Available From
Gamelink: DVD or Download
Ms Naughty: DVD
Sex Superstore: DVD
Good Vibrations: DVD
Wedding Day (2010)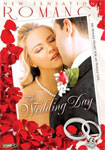 The blurb: Something Old: A Lover from the past, Robert, returns to tell the Bride, Sabrina, that his love for her still fills his soul. Is Sabrina truly bound by love to her Groom-to-Be, Jake? Something New: Jake's friend, Jason, longs for the touch of one particular older woman. Will his yearning be reciprocated by Marcia, Jake's Mother? Something Borrowed: Bridal party members, Peter and Alexis, are on borrowed time, as they are given the opportunity to caress their desires before the Wedding is over and they have to return to living with miles and miles in between them. Something Blue: The Groom's sister, Carolyn, can't help but be overcome by loneliness, as she feels abandoned by those that she loves most. But, when Cooper declares his love for her, will she let him into her heart? Say "I do" to Wedding Day from The Romance Line by New Sensations.
Starring: Tony Desergio, Devon Lee, Johnny Castle, Mikey Butders, Ashlynn Brooke, Ralph Long, Victoria Lawson, Lyla Storm, Bill Bailey, Briana Blair

Available From
Gamelink: DVD or Download
Ms Naughty: DVD
Sex Superstore: DVD
Good Vibrations: DVD
An Eternal Love (2010)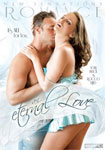 The blurb: The depth of their love runs so deep that it continues to penetrate her soul long after he is gone. Emily's husband Brian passed away two years ago, but she has not been able to move on with her life. She is still haunted by his ghost - she sees him watching her, she hears him calling her, and she feels him inside of her. Emily is tormented by An Eternal Love. But when a surprise visit is made by handsome British Musician, Tom, and Emily's friends, Sasha and Bobby, passion is sparked and Emily's life heats up. Will Brian's ghost reappear and hinder Emily's chance with a new flame? New Sensations: Romance presents An Eternal Love, a story of romance and lust at its most spirited.
Starring: Lexi Belle, Johnny Castle, Tori Black, Rocco Reed, Danny Mountain, Jasmine Delatori

Available From
Gamelink: DVD or Download
Ms Naughty: DVD
Sex Superstore: DVD
Good Vibrations: DVD