Petra Joy: Strawberry Seductress
UK-based photographer and film maked Petra Joy has independently produced her own adult films for women. With a motto of "feeling it, not faking it", Petra has created movies featuring real-life couples enacting fantasy scenarios. Her films are aimed heterosexual women. Her aesethtic is a more sensual one; she is interested in suggestion rather than blatant, gynecological closeups.
Petra originally worked at a German TV network where she produced short erotic pieces for the series Love and Sins. Her photography has won numerous awards, including a gong at the British Erotic Awards in 2003.
"I want porn that stimulates the mind and feeds the soul, is educational and inspirational, creative and kinky. And because I can not find it anywhere, I make my own." - From the Strawberry Seductress website.
The Female Voyeur (2011)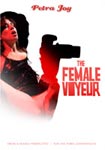 The Female Voyeur is about women who love to watch and play with sexy men and men who enjoy being desired and devoured by strong females. The Female Voyeur gives women what they want: Hunky men who perform for and give pleasure to women. Powerful, predatory females who experience multiple orgasms. A slow build-up of sexual passion and beautifully photographed visual foreplay. Petra strongly believes that "Contrary to common assumptions women are just as visual as men. Women are voyeurs too - if they get a chance to see what turns them on!"

Available From
Gamelink: DVD or Download
Pink Label: Download

Her Porn 2 (2010)
Petra Joy brings you 17 erotic shorts that celebrate the best erotica made by women for women: from sensational classics by pioneering directors to the latest erotic flicks by new female directors from around the world. Her Porn seduces with nearly three hours of sensual viewing pleasure. What do women want in sex and porn? Her Porn has the answers. We hope you will enjoy the many different flavours of female-made porn - from vanilla to kinky, straight to queer and soft to hard.

The DVD features my short film "That's What I Like" - Louise Lush
Available From
Petra's site: DVD
Her Porn (2008)
What do women want in sex and porn? Each of the short films of this eclectic compilation give answers to this important question. Even though each film features different sexual preferences and artistic handwriting there are some key factors that make all films 'porn for women': women can be voyeurs and predators rather than just sex objects, the focus is on the woman and her pleasure, and there is a huge variety of sexual play, breaking the rigid moulds of mainstream porn.

Her Porn includes the work of Maria Beatty, Marianna Beck, Emile Jouvet, She Lea Cheang, Candida Royalle, Maria Llopis and of course Petra Joy.
Available From
Petra's site: DVD
Feeling It (2008)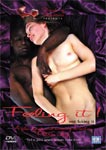 In "Feeling it!" Petra stays true to her magic formula: The Vignettes are artistic visualisations of a huge variety of sensual pleasures, with female enjoyment always being the main focus.
Petra's motto "Feeling it, not faking it!" is being embraced passionately by the authentic amateur performers. The results are breathtaking (female) orgasms and a humane portrayal of human sensuality to inspire the viewers.
"Feeling it!" continues to cross over the boundaries between art and porn by featuring artistic sex scene with explicit content such as a body paint sequence and a girl-on-girl play scene where a lace pattern on the girls' bodies was created through shadows from a parasol. These kind of scenes are essential to and unique in Petra's films
Legendary women's erotica director Candida Royalle has now released this film under her Femme label in the US!
Starring: Belle, Philipp, Mia Magic, Emilia Ren, Lili La Chrosse, Valkyrie, Violetta Storm, Yosi Moran
Director: Petra Joy
Studio: Strawberry Seductress
Read our review here
Available From
Ms Naughty store: DVD
Gamelink: DVD or Download
Hot Movies: Download
Pink Label: Download
Sex Superstore: DVD

Female Fantasies (2006)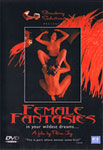 In your wildest dreams… Petra Joy's second erotic film is a visual feast celebrating sensual pleasures and the art of seduction, Female Fantasies is based on erotic fantasies that were sent to Petra by her female clients and friends. True to her motto of "feeling it, not faking it" these fantasties were captured on film with performers who are also real life lovers, rather than professional porn stars. The fantasies featured in the film go far beyond the cliche of "romance and roses" - from secretly watching a man playing with himself to being totally pampered by five skilled lovers at once - all erotic scenarios focus on female pleasure rather than male satisfaction. Female Fantasies aims to inspire and excite you, May you enjoy these erotic dreams, and make your own come true…

Starring: Emilia Ren, Lili La Chrosse, Violetta Storm
Director: Petra Joy
Studio: Strawberry Seductress
Read our review here
Available From
Gamelink: Download
Pink Label: Download
Hotmovies: Download

Sexual Sushi (2004)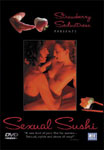 If you are hungry for fresh, juicy and sexy food for thought then Sexual Sushi is for you Award winning erotic photographer and filmmaker Petra Joy aka the Strawberry Seductress presents her erotic masterpiece Sexual Sushi. The film features real life lovers (s)exploring each other with passion, lust and love. No awkward dialogue or amateur acting - just a pure sensual, visual feast, edited to sexy music. This film was created by a woman for women and men who believe that their biggest sex organ is not between their legs, but between their ears. Sexual Sushi feeds the mind with fresh, juicy and delicious images of intimate passion that porn junk food fails to provide. This film gives you a glimpse of intimacy, desire and ecstacy many people only dream about.

Starring: Emelia Red, Slim Da Silva, Ginger Rogerz, Jentheroo, Flaming Fun (clothed)
Director: Petra Joy
Studio: Strawberry Seductress
Available From
Pink Label: Download
Hot Movies: Download
Or you can buy all of Petra's films at her official site.