Since graduating from RMIT (Melbourne) Media Arts with honours, award winning feminist erotic filmmaker, Anna Brownfield, has gained extensive media attention for the originality of her work. Coming from an experimental and art film background, she has progressed towards narrative film while retaining a unique and highly arresting style. Anna's films deal with the issue of male and female gazes, sexuality and sensuality, and push the boundaries and redefine the depiction of sex and nudity in cinema.

Her work has screened at numerous festivals here and overseas including International Women's Conference (Beijing) and WOW Film Festival (Sydney).

Her first feature film ' The Money Shot' closed the Melbourne Underground Film Festival (MUFF) and won Best Director, Best Screenplay, and Best Male Lead (available on DVD through Accent Underground). Her second feature, 'The Band' has screened at Cannes Film Market (France) and was the opening night film at the Berlin Porn Film Festival (Germany) and has sold to numerous territories around the world.
She also directed a documentary about young women enjoying craft, called Making It Handmade, which was screen on ABC television in 2011.
Anna is currently writing her next erotic film.
The Band (2009)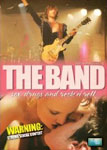 The blurb: When lead singer Jimmy Taranto dumps his girlfriend Candy then his rock band Gutter Filth, Candy decides to take his place in the band. Together with anal bass player GB, cross-dressing drummer Dee and Jennifer their loyal manager, they begin a journey to stardom. While their success eclipses Jimmy's, Candy still can't find the true love she is looking for. But sometimes the things you want are right in front of you. Includes special Making of The Band featurette plus director's commentary.

Starring: Amy Cater, Jimstar, Megan Spencer, Butch Midway, Anthea Eaton

Available From
Amazon: DVD

The Money Shot (2005)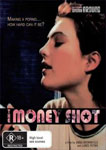 The blurb: The Money Shot is a lighthearted comedy drama dealing with people's relationships with porn (in this case adult erotic movies). Carmen Ryan is young and has just graduated from her filmmaking course at university and the world is her oyster. She has kind, supportive parents who think the world of her and is partnered by Stuart, her loving boyfriend. What could upset her idyllic lifestyle? While everything seems so rosy, Carmen steps into the world of nine to five only to find it doesn't want her. Upset by the prospect of unemployment, Carmen diligently sets about rectifying the situation by channeling her skills into making a porno. After allaying the initial resistance from Stuart, the pair set about producing their first erotic film. Helped by Carmen's friend Tracey and hindered by their housemate Vince, they turn their house into a film set and cameras begin to roll. After all, how hard can it be?
Note: This film is not explicit.

Starring: Fiona Parker, James Bridekirk, Peter Stefanou, Jim Koutsoutkos, Anna Den Hartog

Available From
My Flix: DVD