Blue Artichoke Films and Jennifer Lyon Bell
Blue Artichoke Films is an erotic film company based in the Netherlands. It's owned by Jennifer Lyon Bell, a US-born filmmaker who has a degree in Psychology from Harvard and an MA in Film Studies from the University of Amsterdam, where she now makes her home.
The company's slogan is "erotic films for people who like film". It has already made several award-winning feminist adult films including the first feature Matinee (which has also been banned in Australia).
According to the Blue Artichoke site: "The most important reason we make erotic film has nothing to do with commerce, but because we want to make films that we ourselves would really like to see. We want to feel characters from the inside, get lost, and come out the other side breathless and aroused."
Visit the About page on Blue Artichoke Films for more information about their philosophy and style of films.
Skin. Like. Sun (Des Jours Plus Belles Que La Nuit) (2010)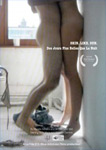 As real-life couple Wim and Floor spend an afternoon in the sunwashed rooms of an old house in Belgium, the camera simply follows. In the slowness, we get the build, the sweetness, and the sexiness. Forget about fingersnapping fast editing. Slow is where it's at.
This film was conceived as a collaboration between Jennifer and artist/DJ/author/lingerie-designer Murielle Scherre, aka La Fille D'O. They created it for the feminist Stout(st)e Dromen Festival in Antwerp, Belgium.
Available From
Blue Artichoke Films: DVD
Lust Cinema: Membership
Pink Label: Download
Matinee (2009)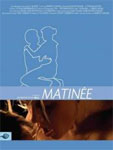 Best Narrative Short Film, Cinekink NY, 2009
2009 Good For Her Feminist Porn Awards -
Honorable Mention

Blue Artichoke Films is a new company run by Jennifer Lyon Bell, a New Yorker who makes her home in Amsterdam. Matinee is an amazing 40 minute exploration of intense sexuality and it's beautifully acted and shot. This is a REAL film, folks... with some hot sex too!
The Blurb: Stage actors Mariah and Daniel play onstage lovers without much zing -- until one critical peformance, when they decide to improvise. One slow afternoon, they discover that today's matinée performance will make or break both their careers… Bridging the gap between indy art film and sex film, this plot-driven, scripted mini-featurette by US-born, Amsterdam-based filmmaker Jennifer Lyon Bell features real actors performing their first-ever explicit scene, not porn performers, and the result is smart, nuanced, and oh-so-sexy. With Steven McAlistair and Alicia Whitsover.
2009, 34 minutes plus exclusive extras.
Available From
Blue Artichoke Films: DVD
Good Vibrations: DVD
Lust Cinema: Membership
Pink Label: Download
Headshot (2009)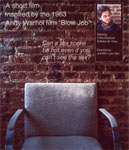 A surprisingly intimate portrait of sex, accomplished without any explicit imagery. Originally inspired by the 1963 Andy Warhol film "Blowjob," the erotic documentary "Headshot" portrays an intense, shared sexual encounter in which we see only one participant, a leather-jacketed (and, in our version, eventually naked) young man. (First-time actor Chris Brinkhof). As in Warhol's film, we never see the face of the person giving the blowjob (first-time actress Katinka de Vries), and we only see Chris from the waist up.
The result is a unique take on male sexuality, unusually honest and authentic.
Available From
Blue Artichoke Films: DVD
Pink Label: Download