Chick Media
Since 1994 Kelly Holland (aka Toni English) has worked with major adult production companies producing and directing high-end porn films. She's made movies for Vivid, Wicked, Penthouse, Adam and Eve and Playgirl.
In 2004 she created Chick Media, a production company that aims to create "high quality, sex positive, erotic programming for women." The company has produced three films under the MySexTherapist.com title, but as yet there's no website on that domain.
From 2009 Kelly has been executive producer at Penthouse Films.
MySexTherapist.com: The First Sessions (2008)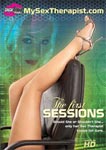 The idea behind MySexTherapist is to take the sexual problems many couples face and turn them into something very sexy. The film features six vignette scenes, each beginning with a phonecall to a sex therapist. The advice given is then acted out in sexy scene by porn stars. This movie features scenes about taking it slow, anal sex and also a foot fetish introduction. All the usual Silicon Valley porn stars feature and the movie aims to appeal to men as well as women. The film was shot in high definition and won a Feminist Porn Award for Sexiest Straight Film in 2008.
Starring: Randy Spears, Jasmine, Kris Knight, Alexis Malone, Tyler Knight, Chanel Chavez, Marcos Leon, Azalea Lee, Sahara Knight, Ross Severance
Director: Kelly Holland
Studio: Chick Media
Available From
Ms Naughty store: DVD
MySexTherapist.com: Advanced Therapy (2008)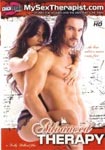 The blurb: Shot in High Definition. What do women want and how do they want it? We've got answers to the questions that keep you up all night. The doctor is in!

Starring: Lola, Nick Manning, Jean Val Jean, James Deen, Celestia Star, Jack Venice, Charlotte Stokely, Jenna Presley, Violet Marcelle
Director: Kelly Holland
Studio: Chick Media
Available From
Ms Naughty store: DVD
MySexTherapist.com: The Final Sessions (2008)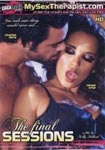 The blurb: Shot in high definition. Five couples in five sexy stories, your stories. Put down the romance novel and pick up the remote! You wish some things would never end...

Starring: Steven St. Croix, Van Damage, Niko, Domenica Leoni, Jean Val Jean, Grant Michaels, Jasmine Byrne, Cassie Courtland, Savannah Stern, Johnny Castle, Renae Cruz, Charles Dera, Sophia Carrera
Director: Kelly Holland
Studio: Chick Media

Available From
Ms Naughty store: DVD
Gamelink: DVD or Download
Raw: Straight Up (2008)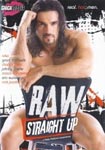 The blurb: Get a very personal introduction to some of the hottest men in erotica. They're real. They're ripped. They're Raw. Chick Media turns you on with seven late night fantasies. Ready for your bedtime story?

Starring: Niko, Grant Michaels, Nick Jacobs, Marco Banderas, Johnny Castle, Charles Dera, Eric Swiss
Director: Kelly Holland
Studio: Chick Media

Available From
Ms Naughty store: DVD
Gamelink: DVD or Download