In late 2011, established director Nica Noelle announced that she would no longer be directing films for Sweet Sinner/Sweet Sinema and instead would be starting a new company in partnership with VOD group AEBN. The result is Hard Candy Films, a company that makes couples porn movies. Nica says she intends to create more emotionally nuanced films with her new company and is embracing a greater creative freedom. Her films still offer non-formulaic sex and complicated relationships within the confines of a feature. She writes and directs all of her films.
See also Sweet Sinner and Sweet Sinema
Happy Endings (2013)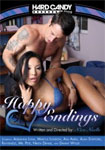 The blurb: Sexy masseurs, horny clients, naked bodies, lots of oil - these are the ingredients for Hard Candy's sexy new series Happy Endings. With gorgeous close ups of skin to skin strokes, you'll feel the agonizing tension build between client and masseuse.

Starring: Adriana Luna, Asa Akira, Nikita Denise, Rayveness, Mr. Pete, Alan Stafford, Danny Wylde, Marcus London

Available From
Gamelink: DVD
Come Inside Me (2013)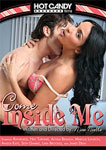 The blurb: In this groundbreaking new series of passion and intimacy, four beautiful couples have raw, unscripted sex culminating in mutual internal orgasms. New levels of intimacy are achieved when a man can remain in his woman until after they climax, as evidenced by some the most explosive sex ever captured on film. With real body language and positions, deep kissing, and intense, passionate sex, you'll see the evidence of his powerful climax drip like honey from her full and satisfied love spot

Starring: Anissa Kate, Lara Brookes, Rayveness, James Deen, Nat Turner, Marcus London, Seth Gamble, Alyssa Branch
Available From
AEBN: Download

Her Lover's Son (2012)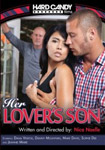 The blurb: Beautiful photographer Lisa Rhodes (Dana Vespoli) is engaged to a renowned surgeon (Mark Davis) when she's assigned to photograph world famous soccer player Danny Becker (Danny Mountain). The problem is that Danny is Mark's estranged son, and the two haven't spoken in well over a decade. Dana secretly takes the assignment with a plan to reunite father and son in time for the wedding. But when the mature, exotic Lisa finds herself falling in love with her fiancée's son, her deceptive game threatens to destroy them all. A lustful tale of family secrets forbidden love!

Starring: Mark Davis, Dana Vespoli, Sophie Dee, Jeannie Marie, Danny Mountain
Available From
AEBN: Download
Gamelink: DVD
Ms Naughty: DVD
Authority Figures (2012)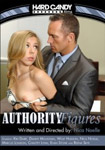 The blurb: Authority Figures spins tantalizing tales of sexual power plays. Dean of students Kiki Daire is a sexually frustrated beauty who will let college football star Danny Mountain pass and keep his scholarship if he fulfills her twisted fantasy. When Wolf Hudson runs into his sadistic former babysitter Nica Noelle, he lures her to his apartment and evens the score. Gorgeous young brunette Reena Sky is fed up with her mother's fiance, Evan Stone, who's taking his stepdaddy role too seriously. With her mother away on business, Reena shows her daddy-to-be who's really boss. Powerful businessman Marcus London has no time for relationships, so he pays for an afternoon tryst with blonde escort Chastity Lynn. But when Chastity gets a "real job" she never expects to run into her well-hung client on her first temp assignment. Can they keep things professional, or will Marcus assert his authority to get what he needs?

Starring: Evan Stone, Kiki Daire, Marcus London, Wolf Hudson, Nica Noelle, Danny Mountain, Chastity Lynn, Reena Skye
Available From
Gamelink: DVD
Ms Naughty: DVD
Strap On Desires (2012)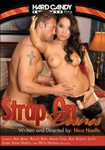 The blurb: Newlyweds Rocco and Asa hit a bump in their marriage when perfect husband Rocco suddenly withdraws from his hot Asian wife. Asa is worried that he's having an affair, and her sleazy boss Alec Knight sees the perfect opportunity to school his young secretary in the ways of all men. But it's not another woman that Rocco desires; it's the urge for an experience he fears sexy Asa won't understand -- anal penetration with a strap on. Meanwhile, Asa's lesbian mom Lucky and her partner Dana encourage the young beauty to find out what Rocco is hiding. Will Asa discover her husband's shameful secret? And what will she do when she does?

Starring: Lucky Starr, Dana Vespoli, Annie Cruz, Alec Knight, Wolf Hudson, Asa Akira, Rocco Reed
Available From
AEBN: Download
Gamelink: DVD
Ms Naughty: DVD
Teacher Seductions: His Hot Advisor (2012)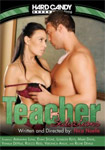 The blurb: Four sexy, mature instructors and four irresistible students find themselves giving in to powerful lust. Gorgeous grad student Rocco Reed makes a move on beautiful student adviser Vanilla Deville, who's facing a lonely winter break and finds her resistance to his flirtation crumbling Sexy older professor Evan Stone's wife goes out of town, leaving him free to act on his distracting crush when his hot Latina student Adrianna Luna calls him for a late night tryst. Compassionate teacher Veronica Avluv offers a spare room to her student Richie Deville, who's deeply troubled at home and is distracted at school by his secret attraction to luscious Veronica. Married professor Mark Davis must decide whether to end the secret trysts with his submissive Asian student, curvy London Keys, or go on lying to his wife.

Starring: Mark Davis | Evan Stone | Rocco Reed | London Keys | Richie Deville | Vanilla DeVille | Veronica Avluv | Adrianna Luna
Available From
AEBN: Download
Gamelink: DVD
Ms Naughty: DVD
Note: there are other "Teacher Seductions" titles - check here.
Table For 12 (2012)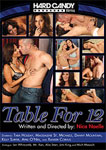 The blurb: Older Latin beauty Tara is concerned about lonely divorcee Magdalene, so she brings her friend to a social function called "Table for 12." But as Tara introduces Magdalene to other lonely singles, she can't help but notice young stud Danny Mountain herself. The problem is, young beauty April O'Neil also has her eye on the gorgeous Danny. Meanwhile, Magdalene came to meet men but falls in "lust at first sight" with nerdy young blonde beauty Kelly Surfer. Will lesbian love cure her middle-aged bitterness? Finally, Magdalene's son Xander pays a visit to Tara to cure his mother's friend of her own "loneliness," but Danny has one more surprise for the sexy older woman.

Starring: Tara Holiday, Alia Starr, Kelly Surfer, Xander Corvus, Mr. Ken, Ian Whitcomb, Jimi King, Mich Masoch, Danny Mountain, Magdalene St. Michaels, April O'Neil
Available From
AEBN: Download
The Psychotherapist (2012)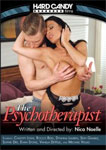 The blurb: Beautiful reserved therapist Vanilla DeVille sees a variety of patients throughout the day, each of them struggling with forbidden desires. Evan Stone is a narcissistic televangelist who can't resist the charms of his busty assistant, Sophie Dee. Pathological liar Rocco Reed recounts an incestuous afternoon with his "sister," blonde teen Chastity Lynn. And Vanilla struggles with her own repressed lust for hot young patient Seth Gamble, who torments her with tales of his recent tryst with Dyanna Lauren. When Vanilla goes home to jealous boytoy Michael Vegas, he questions her about Seth, so Vanilla pulls out all the stops to give him the sexual reassurance he needs. Explosive, real sex, real positions, and the best storyline and dialogue found in any feature studio today, The Psychotherapist is a classic you'll watch over and over again.

Starring: Dyanna Lauren, Evan Stone, Sophie Dee, Chastity Lynne, Rocco Reed, Seth Gamble, Vanilla DeVille, Michael Vegas
Available From
AEBN: Download
Gamelink: DVD
Ms Naughty: DVD
Mothers and Sons (2012)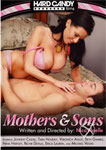 The blurb: Hunky young medical student Johnny Castle rents a room from hot Chilean cougar Tara Holiday. Tara's son Seth Gamble warns Johnny that Tara loves to "play mommy," which only serves to turn on the maternally-neglected young man. Then Seth meets Johnny's mom, hot "party MILF Veronica Avluv. Can the two studs satisfy their needs by swapping moms? Meanwhile, Erica Lauren and Nina Hartley have grown sons who are lifelong friends. Erica's son Richie Deville comes to visit after spending time with his long-lost father i Spain and upsets his mother with his disrespectful new attitude. Nina takes Richie's side, and when Erica storms off to her bedroom, Nina's hot son Michael Vegas goes to "console" her. Richie confides in Nina that while in Spain he discovered the pleasures of sex with much older women. Perhaps a little "mom-swapping: is what these oversexed young studs need.

Starring: Nina Hartley, Erica Lauren, Johnny Castle, Richie Deville, Seth Gamble, Tara Holiday, Veronica Avluv, Michael Vegas
Available From
Gamelink: DVD
Ms Naughty: DVD
Forbidden Seductions: Office Affairs (2012)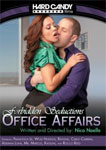 The blurb: The office if full of temptations that these sexy coworkers can't resist. Dream boss Mr. Marcus and beautiful but troubled young receptionist Adriana Luna find sexual healing together after hours. Demanding boss Francesca Le learns of office manager Wolf Hudson's secret torment and consoles him with mind-blowing sex. Marketing whiz Rocco Reed loses a promotion to the mysterious, gorgeous Katsuni, but tension becomes attraction and they find a way to "work" together perfectly. Busty law firm partner Raylene teaches flirtatious young associate Carlo Carrera that if he wants to get ahead, he's got to hit on the right people.

Starring: Mr. Marcus, Raylene, Wolf Hudson, Katsuni, Rocco Reed, Carlo Carrera, Francesca Le'., Adriana Luna
Available From
Gamelink: DVD
Ms Naughty: DVD
A Mother's Love 2 (2012)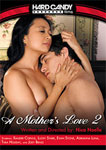 The blurb: Former middle-school teacher (Lucky Starr) unexpectedly runs into a troubled young student she hasn't seen in years (Xander Corvus). Shocked by how much he's grown up, the now-college professor Lucky agrees to help the gorgeous stud prepare for college lit classes in the fall. Meanwhile, Lucky's long-time boyfriend (Evan Stone) continues to give her the run around and dodge commitment, leaving the pretty Asian teacher fearful she'll face her middle-aged years alone. Lucky confides in her sexy best friend (Tara Holiday) who advises Lucky to dump Evan and his "middle-aged man baggage" and get a hot young lover like her own boytoy (Joey Brass). Will Lucky give in to her attraction for former student Xander? Or will sexy bad boy Xander make the decision for her?

Starring: Lucky Starr, Tara Holiday, Xander Corvus, Adrianna Luna, Evan Stone, Joey Brass
Available From
AEBN: Download

A Father's Lust (2012)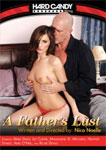 The blurb: Middle aged father and husband Mark is stuck in an unhappy marriage with increasingly bitter wife, Magdalene. Their only bond is beautiful blonde daughter Heather, who has invited longtime friend Lily to stay with them for a summer visit. Fresh from an afternoon tryst with his young secretary, Mark comes home to find that Lily has grown into a beautiful, sexy young woman. When he discovers Lily and Heather secretly engaging in lesbian sex one night, the father's lust for his daughter's young friend becomes unbearable. Will the older man risk everything to satisfy his desire for the beautiful girl?

Starring: Mark Davis, Magdalene St. Michaels, Heather Starlet, April O'Neil, Richie Deville, Lily Carter
Available From
AEBN: Download
Gamelink: DVD
Ms Naughty: DVD
A Mother's Love (2012)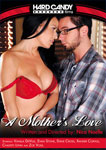 The blurb: Nurturing mom Vanna (Vanilla DeVille) has always had a soft spot for son Xander's best friend, Dane. So when Xander asks if Dane can visit during winter break, Vanna eagerly agrees. But when Dane arrives from college it's clear he's matured from boy to man, and Vanna finds herself feeling more than just "motherly love." Meanwhile, Dane can't deny his attraction to the gorgeous older woman who helped raise him. Will Xander and sister Zoe discover the secret that threatens to tear their family apart?

Starring: Vanilla DeVille, Evan Stone, Dane Cross, Xander Corvus, Chastity Lynn and Zoe Voss.