Over the last few years, women's porn legend Petra Joy has curated an ongoing series of DVDs featuring the best films by women directors aimed at a female audience. This series features a wide range of scenes, spanning everything from soft vanilla to hardcore kink and all the good stuff in between. It features arty short films, animation, experimental porn and straight-up smut. If you want to dip your toes in the water to see just what kind of great porn is out there for women, this series of films is for you!
Her Porn 5 (2013)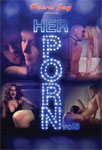 This exciting compilation features short films by 11 of the best female porn directors from all over the world. The sexually explicit scenarios are all based on authentic female fantasies: From kinky picnics to ecstatic threesomes; a woman dominating a hunky male to a female submitting herself to sensual bondage; from sexy role play to wild group sex – all of the films featured on Her Porn vol 5 are unique gems of high-end, alternative porn, from a female perspective. Many of the featured new young directors have never before been published on DVD.
With films by: Maria Beatty, Liandra Dahl, Morgana, Ms Naughty, Saskia Quax, Rozemarije de Ronde, Candida Royalle, Zarah Stardust, Tristan Taormino, Gala Vanting & Aven Frey
Available From
Petra's site: DVD
Open Erotik: DVD
Her Porn 4 (2012)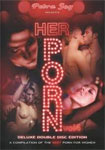 This exciting compilation features 19 short films by 14 multi-award-winning female porn directors. The captivating scenarios are varied: From hiring a male escort for the ultimate night of passion to penetrating a hunk with a strap-on or being fingered lustfully by another woman all the way to female ejaculation – all women in these films live their fantasies out freely and get what they want. This is a new kind of porn: authentic, creative and hot beyond imagination.


Available From
Petra's site: DVD
Open Erotik: DVD
Her Porn 3 (2011)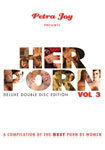 This exciting compilation features 15 explicit short films by 9 female porn directors. Her Porn shows us what turns women on. From a hot threesome to female ejaculation – sexual variety, female pleasure and authentic orgasms are the focus of all films. Her Porn is fresh, hot and innovative porn – for women and men who lust after a new kind of erotica – from a female perspective.
With films by: Candida Royalle, Tristan Taormino, Shine Louise Houston, Maria Llopis, Signe Baumane, Astrid Glitter, Marianna Beck, Sam Linton, Sandra Godwin, Petra Joy
Available From
Petra's site: DVD
Open Erotik: DVD
Her Porn 2 (2010)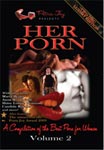 Petra Joy brings you 17 erotic shorts that celebrate the best erotica made by women for women: from sensational classics by pioneering directors to the latest erotic flicks by new female directors from around the world. Her Porn seduces with nearly three hours of sensual viewing pleasure. What do women want in sex and porn? Her Porn has the answers. We hope you will enjoy the many different flavours of female-made porn - from vanilla to kinky, straight to queer and soft to hard.

The DVD features my short film "That's What I Like" - Louise Lush
Available From
Petra's site: DVD
Hot Movies: Download
Her Porn (2008)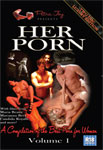 What do women want in sex and porn? Each of the short films of this eclectic compilation give answers to this important question. Even though each film features different sexual preferences and artistic handwriting there are some key factors that make all films 'porn for women': women can be voyeurs and predators rather than just sex objects, the focus is on the woman and her pleasure, and there is a huge variety of sexual play, breaking the rigid moulds of mainstream porn.

Her Porn includes the work of Maria Beatty, Marianna Beck, Emile Jouvet, She Lea Cheang, Candida Royalle, Maria Llopis and of course Petra Joy.