Innocent Pictures is a very unusual film company. For a start, they're Scandanavian. They're also an offshoot of well-known director Lars Von Trier's Zentropa studios, the company credited with creating the "Dogma" philosophy of film production (hand held cameras, no soundtracks, no artificial light etc).
Innocent Pictures aims to cross the boundaries between mainstream film and adult by creating serious drama films that also feature explicit sex. The company was previously known as "Puzzy Power" and has made a number of sexually explicit films, all aimed at straight women. Previous titles include Constance, Pink Prison and Hot Men Cool Boyz. Some of these have won major awards in Europe.
Part of the company's philosophy is to offer realistic explicit sex without the standard cliches of porn:
"The sex should not be disturbing or harmful, but charming and attractive. Sex will not be combined with violence, the infliction of pain or physical harm. We will avoid sexual situations likely to encourage an interest in abusive sexual activity, any sexual activity which involves lack of consent, as well as any activity which is degrading or dehumanizing. And at all time should it emerge as an integrated part of the story and its character relations.
Our films will be appealing even to people who don't ususally like to watch sex videos, as well as fun and exciting to watch for both male and female audiences." - Innocent Pictures website
In 2007 the company entered into a partnership with Wicked Pictures in the US to distribute All About Anna, and thus their unique vision is now more widely available to the American and English-speaking market. Hopefully the other films will be available soon.
All About Anna (2003/2008)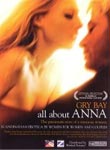 Anna (Gry Bay) is a young costume designer, focused on her job and wary of getting caught in romantic relationships. She has just found a new apartment, and is tempted to let her latest boyfriend, Frank (Thomas Raft), move in with her. Instead, she finds a tenant: The flamboyant, fun-loving Camilla (Eileen Daly), who shares Anna's views on love and commitment. For both of them, it's all about fun. Strangers without strings. No commitment, no casualties. But Anna's resolve is challenged after an unexpected encounter with an ex-boyfriend, Johan (Mark Stevens), who once upon a time was the man in her life. Johan is ready to start over, and Anna is tempted – but also afraid of losing her newly won independency and, not least, of getting hurt. More than ever, she needs to get back on the merry-go-round and move on. In order to forget all about Johan's existence, she stages one obstacle after another. Fortunately, she receives an offer to design costumes for a theatre in Paris. As far away from romantic temptation as possible. Or so she thinks.
The Official Blurb: 2-Disc Set. The passionate story of a sensuous woman! Scandinavian erotica by women for women and couples! Shot entirely on location in Copenhagen and Paris. Includes 16-page promotional booklet!
Available From
Ms Naughty store: DVD
Gamelink: DVD
Good Vibrations: DVD or Download
Lust Cinema: DVD or Download
Constance (1998)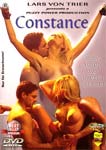 Written and directed by internationally celebrated video artist Knud Vesterskov, "Constance" plays with a kaleidoscopic pattern of sexual archetypes presented in a meditative, highly aesthetic art house style. Constance (Anaïs), arrives at the house of the experienced Lola (Katja Kean), where she is initiated into the mysteries of sexuality. The story is told in flashback via a framing device with lyrical diary excerpts and narration read by mainstream actresses Christiane Bjørg Nielsen and Hella Joof (in the English-language version Susan Olsen and Helle Fagralid). A huge success in Scandanavia, nominated for 3 AVN awards. This film was used as an example of "artistic merit" which helped porn become legalized in Norway.
This film is in German.
Starring: Anaïs, Katja Kean, Niels Dencker, Mark Duran, Christiane Bjorg Nielsen
Studio: Puzzy Power
Available From
Lust Cinema: DVD or Download
Orgazmik Europe: DVD or Download
Pink Prison (1999)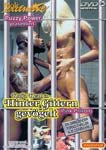 The blurb: A cute reporter (Katja Kean) bets her editor in chief that she'll manage to get an exclusive interview with the female director of a notorious Danish men's prison. If she loses the wager she has to spend a week-end with him in Paris. Ms Kean tries and promptly fails to even get past the prison gates. That same night she enters the prison by a ventilation shaft and crawls into the heart of the penitentiary. In the sick-bay, the reporter enconters a prisoner tied to his bed, who she relieves of his sperm-overload with the aid of her adorable little mouth. The facility's medic secretly watches and has a good wank over it. Afterwards she's fucked from behind by a sexual offender and then proceeds to seduce three peroxide-blonde white-collar criminals in the shower. In the kitchen, the well-built Namibian chef is delighted by her easy-going manner and her penchant for spreading her legs for attractive men. A merry threesome with the lady director rounds it all off, although without anal. The directrice is enchanted with Kean's sweet pussy and gives the interview. The editor has spent the night before the prison gates and is delighted with his successful reporter, who decides to spend the dirty week-end in Paris with him anyway.
This film is in German.
Starring: Katja Kean, Mark Duran, Alberto Rey, Mr. Marcus, Thorbjoern Kjaerbo, Casper Jongensen, Ronny Nielsen, Eva Anders, Nyborg, Ole Christensen
Directed by: Lisbeth Lynghoet
Studio: Puzzy Power
Available From
Lust Cinema: DVD or Download
Orgazmik Europe: DVD or Download