Inpulse Pictures formed in 2004 as an offshoot of cable TV channel Inpulse. The main aim was creating porn for women and Velvet Thrust was their first foray into feature film. Inpulse aims to focus on the male porn stars in their sex scenes, ensuring they're good looking. Lennox Films, run by Inpulse Producer Nina Lennox, is an offshoot of the original company. It produces adult films for women in high definition. The company promises "an upscale line in order to raise the quality in adult entertainment for women and couples."
Intense Desires (2008)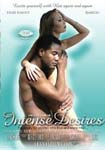 The blurb: Awaken your sexuality with sex therapist, Denis Marti. Rekindle intense desires using methods of Fantasy Role Playing. Couples pretend they are strangers who just met, experience Swinging or excite each others senses while wearing a blindfold. Ladies, try some Fantasies of your own and revive your INTENSE DESIRES. Shot in High Definition.
Starring: Denis Marti, Kurt Lockwood, Mario Rossi, Tyler Knight, Steven St. Croix, Flick Shagwell, Aria, Julie Night, Bamboo, Kimberly Kane, Alicia Rhodes
Directed by: Eli Cross
Studio: Lennox Films
Available From
Ms Naughty: DVD
Gamelink: DVD
Aqua Erotic (2007)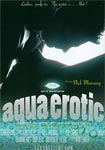 The blurb: Three women mend their broken hearts by taking a vacation. But it doesn't take long for each of them to get noticed by some gorgeous guys and they soon realize what we all know, the best way to wash away the OLD LOVE is...to jump into the Jacuzzi with the NEW LOVE! Made for women who love and enjoy men.
Starring: Nick Manning, Mario Rossi, Benjamin Brat, Kris Slater, Roxanne Hall, Roxy Jezel, Michelle B, Iyesha
Directed by: Caid Dakota
Studio: Lennox Films
Available From
Ms Naughty: DVD
Gamelink: DVD
Velvet Tension (2006)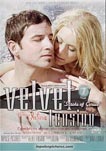 The blurb: Michael is a successful investment broker who is confident that he will sell his estate in "one week." So confident, in fact, that he makes a very unusual deal with his friend, opening the door to new heights of sexual freedom. The week is ending, but Michael's sex drive is eXXXtending! The only thing longer than all the hard dicks in the house is the line of women who can't keep their hands off of them. It seems Michael is not the only one around the house who is having a... Stroke of Genius!
Starring: Julian, Mario Rossi, Jack Lawrence, Joey Ray
Directed by: Nina Lennox and Giovanni
Studio: Inpulse Pictures
Available From
Ms Naughty: DVD
Gamelink: DVD
Anticipation (2006)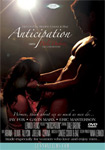 Women think about sex as much as men do... Find just what you're looking for on the menu at the exclusive club where Dale is stirring up more than just the juices in drinks. Whether it's in a club, restaurant, auto garage, or parking lot, if there's a hot looking guy, you can bet that women are noticing, thinking and anticipating the moment their legs are wrapped around him tighter than Dale's white leather pants. Dale's tight pants, Jay's enormous biceps, Gavin's smooth skin, and Eric's hot tongue, all drive women crazy with..."Anticipation"
Starring: Dale DaBone, Jay Fox, Gavin Marx, Eric Masterson, Ariana Jollee, Olivia Saint, Allysin Chaines, Jolean, Corina Taylor
Directed by: Sindee Cox and Baz
Studio: Lennox Films
Available From
Ms Naughty store
Snap Shot (2006)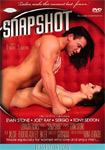 Passion leads the heart and Evan holds Jassie's right between his thighs. Did you ever have that special feeling of excitement when a certain man walks through the door? That feeling that makes your whole body quiver and ache with desire so strong you could come with just a kiss? Jassie was all work and no play, shooting covers for a Women's High-end Entertainment magazine; that is until Evan entered her studio. All it took was, a Snapshot!
Starring: Brooke Ashley, Haley Paige, Jassie, Evan Stone, Joey Ray Sergio
Directed by: Giovanni
Studio: Lennox Films
Available From
Gamelink: DVD
Available to stream or download from Ms Naughty Adult Movies
EVAN Essence (2006)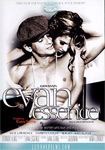 Starring mega male porn star Evan Stone.
Official Blurb: Evan spins the music of the 20's, the 40's, the 50's, the 70's and the new century. Close your eyes, open your senses, and travel deep into another "decade in time." Evan knows the key to your dreams and desires, and unlocks the passion you're desperately searching for.
Starring: Evan Stone, Damian Childs, Jack Lawrence, Sergio, Kris Slater, Lisa Marie, Lainey Baron, Scarlet O'Whora, Jassie, Gen Padova, Selena Silver
Directed by: Sindee Cox
Studio: Lennox Films
Available From
Gamelink: DVD
Ms Naughty store
Available to stream or download from Ms Naughty Adult Movies
Ranch House Lust (2006)


Official Blurb: Ladies... come explore the outdoors, Joey is waiting! Joey wants to show you around his ranch, and this getaway is just what you've been looking for. Ride up to the lake and shed your inhibitions. Temperatures rise with the warmth of the sun pressed against your skin as Joey expands on the ins and outs of running the ranch. Let his ranch hand, John, show you how to drive his tractor. After the sun sets, Joey serves you a glass of wine made special from his vineyard. You'll never want to go back to the city again.
Starring: Jezebelle Bond, Katin, Taylor Lynn, Joey Ray, John West
Directed by: Sindee Cox
Studio: Lennox Films
Available From
Gamelink: DVD
Ms Naughty store
Available to stream or download from Ms Naughty Adult Movies
Erection Services (2005)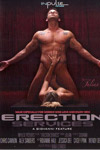 The follow-up to Velvet Thrust. Julian knows what women want and he knows exactly how to please them! Imagine men that pay attention only to you, desire only you, men who have intense passion for only you… Never spend another evening alone. Let Julian and his crew personally attend to all your needs. Imagination becomes reality when you call the guys of Erection Services…
Starring: Julian, Chris Cannon, Alex Sanders, Roxanne Hall, Jessica Dee, Casey Pink, Wendy Devine
Director: Giovanni
Studio: Inpulse Pictures
Available From
Sex Superstore: DVD
Velvet Thrust (2005)



Official Blurb: Come explore your highest expectations.
Julian wants to personally invite you to join him for a special evening of pleasures like you've never know and likely never know again! A place to go and get away from it all? A place where it's all about you? Where your every desire is fulfilled an the outside world just seems to melt away with every moment?
Welcome to Velvet Thrust.
Starring: Cheyne Collins Eric Masterson John West Julian Mick Blue
Directed by: Giovanni
Studio: Inpulse Pictures
Available From
Gamelink: DVD
Ms Naughty store
Available to stream or download from Ms Naughty Adult Movies