Instructional and Educational Films
There are a wide range of "how-to" movies available that contain explicit sex scenes. Films like this are always fun because you can be turned-on and learning at the same time.
There are a few well-known series. Here's the best of them:

Nina Hartley's Sex Guides. Nina is the original queen of instruction and the sheer variety of topics is impressive.
Tristan Taormino's Expert Guides offer good quality advice and sizzling, female-friendly sex
Jamye Waxman's Sex Ed Videos by the well-known sex educator are worth watching.
Carol Queen's Pleasure-Ed Videos. Great info and hot sex from a legend of sex positive feminism.
The Sinclair Institute has been creating sex education movies and sex toys since the 90s. Huge selection of movies.
Note: The instructional films market is growing every day. This page features a lot of older videos (it got too hard to keep up!). For the latest releases, check the Instructional category at Ms Naughty.
Favourite Sex Ed Videos:
Tristan Taormino's Expert Guide To Female Orgasms (2010)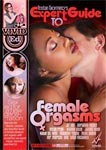 The blurb: Are female orgasms as unique as the women who have them? Absolutely. Yet too many women struggle in the search for erotic fulfillment alone or especially with a partner. Do you want to teach your partner how to help you have an orgasm during sex? Do you want to have better, longer, easier. or more intense orgasms? Let renowned sex expert Tristan Taormino dispel any myths and share with you the wonders of female orgasm. You'll learn:
The female arousal cycle
Different types of orgasms
Clitoral stimulation techniques: Oral, manual, and with a vibrator
G-spot toys and stimulation techniques, squirting, and orgasms
How to have an orgasm during vaginal intercourse
Anal pleasure and orgasmic possibilities
Watch as five diverse couples speak openly, share advice, and demonstrate techniques that work for them. Their intimate, personal, journeys reveal how each woman achieves and experiences orgasm in very different ways.
Starring: Kylie Ireland, Sean Michaels, Mr. Marcus, Christian, Evan Stone, Tristan Taormino, Jada Fire, James Deen, Madison Young, Kaci Starr, Adrianna Nicole, Anthony Rosano, Dylan Ryan, Jiz Lee, Katie St. Ives, Evanni Solei
Director: Tristan Taormino
Available From
Ms Naughty: DVD
Gamelink: DVD or Download
Babeland: DVD
Good Vibrations: DVD
Best of the Better Sex Series (2009)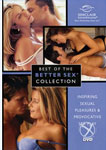 The blurb: There is always something new to try! Looking for inspiration in the bedroom? Want to improve communication and deepen intimacy with your lover? Expand your lovemaking repertoire and take your sex life to new heights!

The Best of the Better Sex Collection highlights 39 of Sinclair's most inspiring scenes. Watch attractive, real-life couples explicitly guide you through creative new lovemaking techniques, and inventive position to take your love life from ordinary to extraordinary.

Discover how to use sensual toys, role play and erotic Kama Sutra secrets to keep your sex life fresh and fun. Learn how oral pleasures and G-spot stimulation can add exciting variety for you and your partner... Start your journey to a great sex life today!

Available From
Ms Naughty: DVD
101 Positions For Lovers (2010)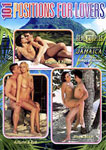 The blurb: This fun and sexy DVD was shot on location in beautiful Jamaica. Enjoy host and sex educator Jamye Waxman's energy and irreverent humor as three attractive Real-Life Couples spend a week in paradise demonstrating one hundred and one creative sexual positions.

Our couples show variations of basic positions, creative positions you've never thought of and for the adventurous, some real sexual gymnastics. You'll see positions to help a woman reach orgasm, those that help a man last longer, positions that work best for certain body types and more. View all the steamy hot positions, plus behind-the-scenes with the couples' home-made auditions, and on location interviews.

Starring: Angela, Mike, Rob, Ethan, Autumn, Meg
Director: Jamye Waxman
Studio: Adam and Eve
Available From
Ms Naughty: DVD
AEBN: Download
Older Titles

Bend Over Boyfriend (1998)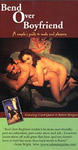 Strapping it on and penetrating a partner is becoming a mainstream bedroom activity, thanks to this playful, erotic and permission-giving video. Three couples learn how to safely and pleasurably experiment with a woman penetrating a man, and then head to the bedroom to practice their lessons. The women skillfully wield their toys, leaving the guys in heaven, and Carol Queen's bed-rocking orgasm proves that strap-on sex yields a good time for all.
Available From
Gamelink: DVD
Babeland: DVD

Bend Over Boyfriend 2 (2000)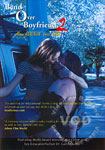 From Hotmovies: Advanced male anal pleasure, role playing and a lot of female pleasure as women strap it on and bring their guys to orgasmic bliss! Four couples and a threesome explore male anal pleasure fantasies in this knock-'em-dead sequel to Bend Over Boyfriend.
Filmed by Bend Over Boyfriend director Shar Rednour, BOB 2 is shot with intense chemistry between the partners, honest communication and mind-blowing dirty talk that will make you long for more! Starring Dr. Carol Queen and porn star Chloe in her very first strap-on role.
Starring: Shar Rednour, Sophia Carpaccio, Jack Manx, Aimee Pearl, Charlie Skye
Director: Shar Rednour
Studio: SIR Productions
Available From
Hot Movies: Download
Gamelink: DVD
Good Vibrations: DVD
How to Female Ejaculate (1992)

Explore female ejaculation and take your orgasms to another plane of physicality and ecstasy. These gals can make it happen -- and not just once, but over and over. Fanny Fatale gives a detailed anatomy lesson, and then invites three ladies to show just how it's done. It's quite a spectacle, and Fanny and her charming, physically diverse compatriots will convince even skeptics that you can do it, too. Great use is made of sex toys, especially a beautiful lucite dildo.

Starring: Fanny Fatale, Carol Queen
Director: Nan Kinney
Available From
Gamelink: Download
Good Vibrations: Download
Female Ejaculation for Couples (2002)

There's a new wet spot in the bed, and she's making it! In this much-anticipated sequel to the classic best-selling video How to Female Ejaculate, three heterosexual couples learn how to explore G-Spot play and female ejaculation together. The video includes frank sex talk, genital close-ups, and real couples demonstrating a variety of techniques to stimulate the G-spot. In addition to detailed diagrams, this video offers some fascinating footage of the G-Spot in action. Features a cameo by 80s heartthrob Corey Feldman.

Director: Deborah Sundahl
Available From
Gamelink: Download
Good Vibrations: Download

Annie Sprinkle's Sluts and Goddesses (1992)

No need to choose between being a slut and a goddess -- Annie Sprinkle teaches you how to claim every facet of your sexual expression in this campy, affirming video. Annie and her diverse friends model how make up, clothes and attitude can help create a sexual persona; then they masturbate on-camera. Don't miss Annie's earth-shattering, seeing-is-believing five-minute (yes, five-minute!) orgasm toward the end of the film.

Starring: Annie Sprinkle, Carol Leigh
Director: Maria Beatty
Available From
Annie Sprinkle's Shop
(No other outlets are stocking this movie at the moment)
Fire In The Valley: Female Genital Massage

The Fire In The Valley way of lovemaking has been developed over the last few years by Annie Sprinkle and Joseph Kramer. Now the most comprehensive female genital massage in the world is available for your home study. In this film and in four hours you will learn over thirty different massage strokes on the vulva to wake up passion, to heal past traumas, to communicate love and to satisfy a woman to the core. The Last Thrust, Womb Drumming, Cresent Moon, Rock Around the Clit Clock and Labia Shiatsu are just some of the strokes that will fire up her vulva. The love making in this film includes Betsy massaging her lover Emile, David caressing his pregnant wife Rachel, and Lette pleasuring herself. Join the thousands of men and women who have found this massage a profound way to both give and receive love.

Starring: Annie Sprinkle and Joseph Kramer
Studio: Erospirit
Available From
Gamelink: DVD or Download

The Modern Kama Sutra #1

Discover the wonderful teachings of the ancient Kama Sutra. Learn about opening your senses, preparing your enviornment, the importance of nature and water, and bringing spirituality into your lovemaking. Join four attractive, real-life couples as they experiment with erotic massage, spontaneous lovemaking, food and sex, and other explicitly erotic encounters. Discover the gateway to great sex.

Starring: Dr. Patti Britton

Available From
Ms Naughty: DVD
The Best of Vulva Massage

This video anthology of erotic touch includes ten of the most astonishing vulva massage video segments ever filmed. Learn vulva wisdom from world-class sex educators, tantra teachers, erotic bodyworkers and orgasm coaches. This video includes teaching from: Betty Dodson, Kenneth Ray Stubbs, Annie Sprinkle, Joseph Kramer, Carol Queen, Robert Lawrence, Deborah Anapol, Suzie Heumann, Jack Painter, Deborah Sundahl, Juliet Anderson, Victor Gold, Jwala. This stimulating collection offers the full spectrum of vulva touch: lovemaking with a partner, self-loving, ritual healing, genital therapy, sex coaching and good old fashioned pleasuring.

Starring: Annie Sprinkle Betty Dodson Carol Queen Deborah Anapol Deborah Sundahl Jack Painter Joseph Kramer Juliet Anderson Jwala Kenneth Ray Stubbs Robert Lawrence Suzie Heumann Victor Gold
Studio: Erospirit
Available From
Gamelink: DVD

Anal Massage

Anal Massage for relaxation and pleasure offers you two and a half hours of expert, hands-on demonstrations by professional bodyworkers, sex educators and four real-life couples: two male/female, one male/male and one female/female.

Dr. Carol Queen and Dr. Robert Lawrence guide you stroke-by-stroke through a relaxing Rosebud Massage. Explore the exquisite pleasures of anal eroticism. Learn prostate massage techniques and the art of giving a woman simultaneous genital and anal stimulation. Two real-time demonstrations by Chester Mainard offer you the option of learning external and internal anal massage on either a woman or on a man. This film, along with Anal Massage for Lovers (Volume Two), offers you the most comprehensive anal touch education available anywhere. Both beginners and advanced students will profit from this rich resource.

Starring: Dr. Carol Queen and Dr. Robert Lawrence
Studio: Erospirit
Available From
Gamelink: Download

Masturbation Memoirs Vol 1 and 2 (1998)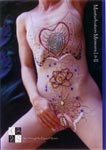 I produced this video during the controversial dismissal of Dr. Joycelyn Elders, the first African-American and the first woman U.S. Surgeon General, for suggesting masturbation be included as part of sex education. These videos, are a tribute to her. Sex experts, in their sexual prime, 40 to 50 year olds share their experience and histories of masturbation.Annie Sprinkle stars (in the only nude scenes she's ever done) with her beautiful orgasmic "Crygasm" and spiritual "Medabation". Juliet Carr (former 70's porn star extrodinaire) shares her insights into new ways of masturbating after her hysterectomy. I share my own stress reducing and spiritual gathering masturbation. The luscious and political Scarlot Harlot contributes her large size and humorous masturbation to round out the wisdom of the group.

Starring: Annie Sprinkle Juliet Carr Scarlot Harlot
Studio: House O Chicks
Available From
Annie Sprinkle's Shop
Tantric Journey to Female Orgasm

Women's erotic pioneer Deborah Sundahl reveals the often soulful process of opening up to sacred sex. The pathway lies through understanding the g-spot and female ejaculation. Dr. Gary Schubach explains female ejaculation and shows us what the g-spot is and where it is located. Learn what these female waters are, where they come from, and how to get yours flowing! Reawaken the exquisite sensitivity of the g-spot with a trained g-spot masseuse. Learn how a g-spot massage can turn a damaged libido into a fountain of wet, juicy love again. Master Tantric sexual healer Victor Gold and Tantric teacher Jwala will rivet you with a real life demonstration of this powerful, revitalizing session.

Starring: Corynna Clarke Deborah Sundahl Victor Gold
Studio: Isis Media
Available From
Gamelink: Download

The Tantric Guide to Sexual Potency

"A different approach to intimacy and explicit love-making is what I and the four couples on this tape seek to inspire. Let us lead you through the Tantric sexual positions and warm-up techniques. The intention is to demonstrate how to prolong the sexual experience and reach greater heights of satisfaction than you ever imagined. This is certainly my wish for you. Enjoy." - Kay Parker

Starring: Ariel Daye Diedre Holland Jonathan Morgan Jon Dough Kay Parker Laurie Cameron Mike Horner Sharon Kane Steve Drake
Studio: Video Team
Available From
Gamelink: Download
Ms Naughty DVD
AEBN: Download
The Tantric Guide to Better Sex (1997)
"Beyond intercourse, beyond intimacy lies the world of Tantric sex. Join us as we journey there in The Tantric Guide to Better Sex. Ancient philosophers believed sexual energy was one of the greatest forces in humankind. In just 60 minutes you'll learn to harness this energy to increase your love making potential. Attractive couples demonstrate the techniques that take orgasm out of the genitals into the five senses for a long-lasting full body experience. The seven Chakras (energy points) release your power. Breathing, massage, and romantic ambiance enhance your pleasure. Movement, erotic positions, and relaxation expand your sexual awareness."

Studio: Sinclair Institute
Available From
Gamelink: DVD