In the 80s academics Marianna Beck and Jack Hafferkamp launched Libido Magazine, a journal of intellectual erotica and sexy photographs. Their on-the-side publishing eventually meant Jack was sacked from Northwestern University. Marianna, meanwhile, went on to get a PhD in Erotology at the Institute for the Advanced Study of Human Sexuality.
In the late 90s the pair decided to make erotic films and Libido Films was born. Their movies are feminist and focus on female sexuality, with plenty of vibrators and clitoral stimulation coming into play. Their films have great storylines and feature a variety of sexual experiences.
Trial Run (2007)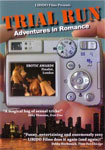 Tired of not having a boyfriend, Leah tries internet dating. To her great surprise, she meets her perfect match. But is he who he says he is? Leah's girlfriend, Eve Minax (who happens to be a dominatrix), offers to step in and screen her potential lover-setting off a series of unexpected fireworks.
Starring: Natalia, Adrian Sullivan, Mistress Eve, Minax, Dante, Samantha, Darkluv, Dylan and Tony Erik


Available From
Gamelink: DVD or Download
Hot Movies: Download
Stories of Oh! Part 2 (2007)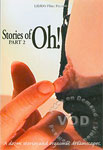 The established visual context for sex films is purely voyeuristic; you watch people having sex. But this collection does thing quite differently.

In addition to three charming, yet conventionally linear explorations of sexual expression, this video works hard to evoke the feeling of arousal.

In over half of the dozen short films included here, the effort is either to be inside the heads of people experiencing arousal to orgasm, or to demonstrate the random simultaneity of sexual experience - people being sexual at the same time in separate places. These "stories," if that's the right word, aim to tap into that combined energy flow.

Altogether they create a kind of sexual dream state that celebrates the unashamed feeling of being turned on.

You're invited to dive into that flow.

Available From
Hot Movies: Download
Orgasm: The Faces Of Ecstasy (2004)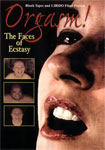 What does the face of human arousal look like? We asked adults in the San Francisco Bay Area to have orgasms for our cameras. We told them that we would shoot only from the shoulders up, nothing explicit. Twenty-two people, ages twenty-two to sixty eight, said yes. Some came alone, some with partners. This is a record of their experiences, a document of their desires.
Available From
Gamelink: DVD or Download
Hot Movies: Download
Stories of Oh! Part 1 (2004)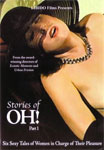 This collection from the award-winning team from LIBIDO Films is primarily about solo sex. The stories feature women who are not only in control of the situation but who own their own sexuality. Their orgasm energy and their bodies are real — but their paths to pleasure vary widely. What woman, for instance, hasn't thought about sex at the most inconvenient time? Or imperiously demanded her own special brand of room service? Or fantasized — in great detail —just how she'd like to deal with that arrogant attorney? Or ultimately challenged accepted notions of what's OK? These stories are about women who design their own pleasure and in separating from men, raise interesting questions about the contours of desire. Their primal, archetypal moments are about personal disclosure on a fundamental level. They reveal as much about the person pleasuring herself as the person who is watching.

Available From
Gamelink: DVD or Download
Babeland: DVD
Hot Movies: Download
Urban Friction (2002)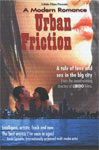 Urban Friction It's all about love and sex among the young and urban. Set in Chicago, it tracks the evolution of an unlikely relationship between a feral city male on the make, and a young woman who wants the pleasures of a committed relationship and the freedom of her fantasiess
Produced by Libido, this is the story of new lovers Mika and Poochie who get off on the idea of pushing one another's boundaries. For fun, each agrees to make a favorite fantasy come true. Mika maintains her end of the bargain by gifting Poochie to a cruel mistress. But Mika's secret fantasy is one that neither she nor Poochie thinks he can handle: a three-some with another man...
Urban Friction is all about the dynamics of sexual relationships and what happens when one partner wants something the other might not. Mika may have a boyfriend who's a bit of a dog, but she ends up training her Poochie to give her exactly what she wants!
Starring: Veronica, Lulu, Mika, Marc, Poochie, Mistress Marilyn

Available From
Gamelink: DVD or Download
Hot Movies: Download
Ecstatic Moments (1999)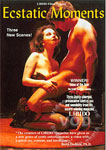 Three highly-charged, provocative tales of sex and sensibility from the award-winning magazine LIBIDO.
Not SoTender Is The Night - A handsome full-of-himself construction foreman falls into an elaborate trap set by a beautiful woman bent on teaching him a lesson in sexual etiquette.

Close Encounters Of The Sophie Kind- A young feminist lawyer approaches a well-known writer of erotica to convince her of the error of her ways. Surprisingly, she learns that self-idscoverycan indeed be the quintessential aphrodisiac.

Fantasies Impromptu - A successful CEO is powerfully aroused by ideas she thinks most inappropriate. After confessing her ideas to her boyfriend she finds herself living out the very fantasy she always has been embarrassed to admit.

Starring: Shanna McCullough, Gina Rome, Mickey, James Bonn, Claudio, Tristan Taormino, Amy Jo Goddard, Carol Queen

Available From
Gamelink: DVD or Download
Hot Movies: Download