Free Samples from Porn Movies
Psst! I've got a new site and it's got a huge number of FREE videos that are feminist, female friendly or female-focused. Check out Porn For Women TV for a massive selection of good porn.
Bright Desire features award-winning short films by me, Ms Naughty. Here are some sneak peeks:
Fucking Is The Only Prayer - Trailer
Nominated for a Feminist Porn Award 2011

That's What I Like by Louise Lush - winner of the Petra Joy Award 2009, nominated for a Feminist Porn Award 2009
Clips from For The Girls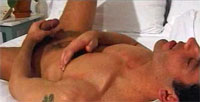 Gorgeous guy pleasures himself in slow motion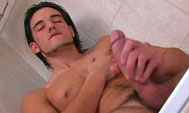 Orlando Bloom lookalike strokes his giant cock in the bathroom
This guy uses his tongue to please his lover
Fabio lookalike makes love to his girlfriend
Cute young amateur couple getting it on
Tender sex session
Massively hung black guy masturbating
Hilarious amateur guys trying to strip
---
The following are sample movie galleries presented by Ms Naughty in association with the Adult Entertainment Broadcast Network (AEBN). These galleries contain short clips from full length porn movies. You can download the entire movie by "renting" it overnight or by making use of pay-per-view.
The full Ms Naughty AEBN site is here.
Clips from the Playgirl Films + Others

Niko appears as a Greek god and makes love to a fantasising woman
Couple has hot sex in the shower
Romantic glamour vid of couple making love in bed
Lusty sex in a smoky deserted bar room
A draped bedroom makes for a lush sex scene
Beefy hunk makes love to his woman on the couch
A gothic-looking dungeon with candles heightens their pleasure
Hot guy goes down in the office
The samples below are from mainstream movies. They have been chosen because they offer cunnilingus, for a start, and also because some of the movies may be of interest to women.
Clips with Cunnilingus:
Guy with beard and a bandanna licks his girlfriend (from Eye Candy)
Hunky man growls out this happy woman during an upside down 69 (from Amateur Angels 9) (this guy is really into it!!)
Porn starlet receives oral sex from good ol' boy (from Pussyman's Hollywood Harlots 3)
Gorgeous guy licks his girlfriend in the bath (from Living in Sin)
Best man muff dives the bride on the bonnet of the limousine (from Hi Infidelity)
Latin lover puts his tongue to good use at the waterfall (from Tempation Isle)
One guy licks her clit while she sucks her other lover's cock (from Double Parked 5)
Sexy man shoves his tongue into blonde woman's pussy (from European Meat Market 2)
Babe is licked by a biker boyfriend as she sits on the Harley (from Smut 4)
This guy knows to lick just the right spot (from Finally Legal)
Guy with glasses goes down on girl (from Amateur Auditions 11)
Tattooed guy gives cunnilingus to girlfriend (from Naughty College Couples 3)
Indie couple does muff diving for homework (from Naughty College Couples 3)
Inverted oral on a bed (from Real Sex 2)
Very hot guy kneels to pleasure this woman (from Homegrown's Best Internal Cum Shots)
Ashton Kutcher lookalike works his tongue (from Intensities in 10 Cities)
Guy with hairy back makes up for it with oral technique (from Naughty College Couples 6)
Female Ejaculation Movies - you know the women are enjoying themselves!

Couple have sex until she squirts - nice purple curtains! (from Squirting Illustrated 7)
Shagging by the pool, and adding her own brand of wetness (from Squirting Illustrated 7)
Scenes of Interest
Romantic sex by the pool (from The Video Adventures of Peeping Tom 36)
Woman in kitten costume shags her man (from Aurora Snow's Perverted Tales)
Scenes from Killer Sex by Jill Kelly
Scenes from Naughty College Couples 3 - looks very nice