Sensate Films is an Australian erotic film company run by Gala Vanting and Aven Frey. Sensate create what they call "slow porn" - erotic imagery that takes its time to explore sensuality, personality and genuine pleasure. "This gives us the time and presence to pay attention to those details that the mainstream so often misses; the quality of a breath, the words in a whisper. It gives our contributors the time to make choices about their representation, and also to take their time, to indulge themselves, to respond to the process of being documented. "
Gala and Aven have previous worked with Australian company Feck and have branched out to create their own brand of porn. The work is often queer and/or BDSM focused and mainly features female performers. Sensate was a runner up in the Petra Joy Award for first time filmmakers in 2012.
Love Hard (2014)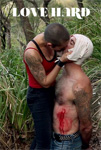 The blurb: LOVE HARD is a work of docu-portraiture about BDSM and intimacy. In its inquiry into the loves and lives of 5 subjects, it presents unique, articulate, and thoughtful perspectives on how kink can function in our lives – as a practice of art or intimacy, as a mode of expression or release, as an iteration or an obliteration of self, as a way to play, a way to fuck, a way to love, a way to be ordinary.
This is a collection of words, images, and sounds which, when woven together, address BDSM from philosophical, psychological, physiological, artistic, sexual, emotional, and historical perspectives.  These people play hard and deeply, and the insights they gather in their 'travels to the borderlands of what's socially acceptable' are revelatory, and perhaps have something to say to us about love.

Available From
Sensate Films: Site (uses Vimeo VOD)
PreOccupation (2013)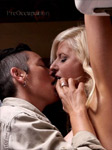 The blurb: Each labourers in their own right, Zahra Stardust and Callum Jones compare notes on their gendered identities in relation to work, and enjoy a fabulous feminist fistfuck before heading off to their respective occupations. All in a day's work, really.
Layering fantasy and the real, labour and leisure, queer identities and feminist fistfucks, Zahra Stardust and Callum Jones challenge our presumptions about porn's trickier territories in the context of a documentary-style smutfest of their own design. All in a day's work, as they say.

Starring: Zahra Stardust and Callum Jones

Available From
Pink Label: Download
Flare (2013)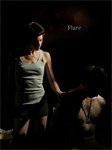 The blurb: 'Flare' was conceived by an intrepid lighting designer with a curious spirit and a kink or two. Sensate's most technically ambitious project thus far, it captures two lovers in motion towards transcendence via the vehicles of breath, presence, and pointy things. Magnolia and Abbey are tenderness incarnate, and they bring to the screen a reminder of the care that is required in such delicate matters.
Note: This film depicts erotic piercing and contains images of blood

Starring: Magnolia and Abbey

Available From
Pink Label: Download
Taken (2012)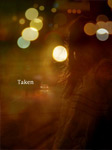 The blurb: 'Taken' was the first of three films produced by Sensate Films in response to the Petra Joy Awards Short Film Competition, the theme for which was 'female fantasy'. We asked three women whose erotic expressions we deeply admire to each compose a short piece of writing about an erotic theme current for them at the time. This fairly open point of departure led to the creation of three very unique sets of imagery and text and three unique processes of filmmaking. 'Taken' by Viva explores an abduction fantasy in a raw, honest, and incredibly empowered way.

Starring: Viva

Available From
Pink Label: Download
Amber (2012)
The blurb: 'Amber' was conceived the day before it was shot by Frank Ly and Gala Vanting, the friends and co-creators who star in the film. The product isn't at all what we had expected, but the essence of their love and mutuality is potent and palpable. 'Amber' addresses BDSM play outside of the tropes of standard fetish filmmaking, bringing a warmth to what is often seen by outsiders as a cold, cruel mode of exchange. It also addresses the equity that exists between top and bottom, dominant and submissive, and holds reverence for the connections and intuitions that are possible in the playspace.

Trigger Warning: This episode depicts BDSM scenario potentially triggering to survivors of sexual assault.
Starring: Gala Vanting, Frank Ly

Available From
Pink Label: Download