Pioneering queer filmmaker Shine Louise Houston graduated from San Francisco Arts Institute with a Bachelors in Fine Art Film. She worked at adult store Good Vibrations for five years and while there recognised the demand for authentic lesbian porn movies. Thanks to a friendship with fellow adult filmmaker Tony Comstock she was able to fund and produce her first feature film The Crash Pad in 2004. The film won a Feminist Porn Award for best lesbian feature in 2006. She has since created a series of other lesbian movies and several adult sites, as well as working occasionally as a producer for Comstock Films. Her latest venture is Pink Label TV, a video-on-demand service.
Crash Pad Series 7: From Top To Bottom (2015)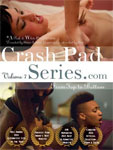 The blurb: Shine Louise Houston is back at it, compiling her favorite episodes from San Francisco queer porn hotbed, CrashPadSeries.com. In CrashPad Series Volume 7: From Top to Bottom, the director has highlighted CrashPad's power heavy scenes. Zelda du Jour gives Siren Wolf her first onscreen orgasm… and zipper! Tina Horn uses Maggie Mayhem as a sex toy, Audrey Doll and Savannah Sly recreate their own Secretary scene, Nina Hartley punishes Jiz Lee with legendary fucking, Nikki Darling enjoys a full scoop of Chocolate Chip, and Cyd finally fucks some punctuality into Muscle Beach. With so much hotness packed into one movie, you'll be watching this from top to bottom!
Available From
Pink Label: Download
Gamelink: Download
Heavenly Spire Volumn 1 (2015)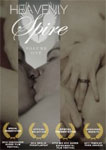 The blurb: Heavenly Spire is a porn of a different color. Inspired by gay pornography and 70's cinema, queer porn filmmaker Shine Louise Houston explores her curiosity about masculine desire. The result is a new, wide-open perspective on male sexuality. Guys share a blowjob while holding hands, a man uses a Magic Wand Vibrator on his penis, a beefcake hunk fucks a pie for the fun of it, and pleasure-hungry viewers see as much attention given to the wonder in mens' faces as they orgasm, as they do glorious pop shots.
The unique project asks performers to describe their fantasies and tell us how they enjoy sex, and then shows us every cinematic detail. Spanning masculine genders, solo hand jobs on pierced cocks, pulsating anal plugs, role-play in bondage, and a bearded make-out session, Heavenly Spire #1 is dedicated to all the feminists who love cock.
Available From
Pink Label: Download
Gamelink: Download
Put The Needle On The Record (2014)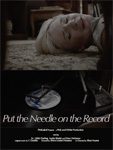 This short film is softcore but it is alive with intimacy and eroticism. The film explores storytelling as a sexual outlet and leaves a few questions hanging.
The blurb: "Terry claims to have fucked her, but that's highly suspect."
"I did fuck her, and I will tell you how…."
Remember that one person from high school… so hot EVERYONE wanted to fuck them, but no one dare try? For these four friends that person was Samantha, and as they get high and spin vinyl, one of them claims to remember her just a bit better than the others. Terry lifts the narrative needle, but are they just looking to repeat a past track, or get into a new groove?
Available From
Pink Label: Download
Crash Pad's Guide To Fisting (2014)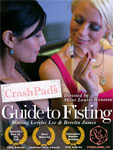 The blurb: Queer porn meets sex ed in CrashPad's Guide to Fisting, the first "experts guide" to feature the sensual and consensual act of fisting. Starring Lorelei Lee and Beretta James, the short educational sex film offers a beginners' introduction from the perspective of a lesbian couple watching CrashPadSeries.com episodes. They browse videos that feature vaginal and anal fisting as demonstrated by performers including Maybelline and Mariah Cherry Christmas Special, Jacqueline Woods and Stefani Special, and Red and Javier. Even the CrashPad's voyeur – played by director Shine Louise Houston – gets in on the action. (Fun fact: Shine's background includes being a trained sex educator!)
"It will be fun," says Lorelei to Beretta, whose curiosity is piqued. "We'll talk our way through everything and communicate the whole time."
Lorelei and Beretta watch various episodes, then talk their way through a hot one-on-one educational sex scene, demonstrating how to fist through first-hand experience.
Starring: Lorelei Lee, Beretta James, Maybelline, Mariah Cherry Christmas Special, Jacqueline Woods, Stefani Special, Red, Javier

Available From
Pink Label: Download
Bed Party (2014)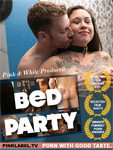 Winner: Best Boygasm, 2014 Feminist Porn Awards
The blurb: BED PARTY flips the porno script with a "Porno Vérité" documentary style look behind the private doors of porn's public performers. Well-known within the kink community, Eden Alexander and Sebastian Keys have found love and beautifully sordid sex in their queer and pansexual relationship. Director Shine Louise Houston and co-director Shae Voyeur break down the fourth wall with direct on-camera performer interactions. The result is an all-access and unfiltered glimpse into the personal sex life of this couple. When's the last time you saw a loving exchange of anal fisting and multiple orgasms? Puppy play, foot jobs, squirting, cum-swapping and loads of dirty talk are woven together with an honest yet playful tenderness. It's in the comfort of their own home where they expose a deep intimacy and appreciation for each other.
Starring: Eden Alexander, Sebastian Keys

Available From
Pink Label: Download
Gamelink: Download
Occupied (2013)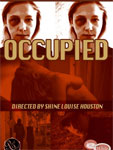 Winner: Feminist Porn Film Of The Year, XBiz Awards
The blurb: A new short film from award-winning ethical porn producer Shine Louise Houston, OCCUPIED is a hardcore romance for the 99%. When an Occupy protester (Maggie Mayhem) dares to strike back at a brutal cop (Kathryn Dupri), the chase is on. Officer Dupri soon finds better uses for her baton, and Maggie's neither passive nor resistant. But can a cop be trusted? Or is all fair in love and class war? Artfully edited and beautifully explicit, OCCUPIED keeps you guessing from start to stop.
Starring: Maggie Mayhem, Kathryn Dupri

Available From
Pink Label: Download
Gamelink: Download
Crash Pad Series, Volume 6: Wide Open (2011)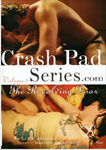 The blurb: Award-winning director (and former Good Vibes SESA) Shine Louise Houston once again opens the door to CrashPadSeries.com, where anything can happen if you're lucky enough to be given a key! Wide Open features a broad range of queer identities, including queer women, femmes and butches, transmen, and real lesbian sex plus genderqueer expression and hot action of every kind -- it's passionate, intense, tender and edgy, but more than anything, it's real. Hot sex by and for queer folks, from San Francisco porn pioneer indy/feminist house Pink and White Productions.

Starring: Dylan Ryan, Jiz Lee, Princess Donna, Casey Grey, Tina Horn, Cyd Loverboy, James Darling

Available From
Gamelink: DVD or download
Good Vibrations:Download
Crash Pad Series, Volume 5: Revolving Door (2009)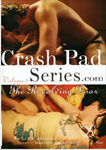 The blurb: Step into the steamy world of butches, bois, femmes, transfolk and more as you get a first hand look at what goes on behind the closed doors of the notorious hot bed of queer sex in The Crash Pad Series. With so much focus placed on the authentic passion between two (or more) bodies, it's no wonder why people can't stop talking about the Crash Pad Series.
Babeland says: The first three scenes include dripping candle play, light bondage, beautiful tattooed bodies, and strap-on fucking and sucking. The final two scenes build to an intense Dominant/submissive session featuring skilled whipping and caning, followed by a scorching dalliance between dildo-strapped Shawn and gay-identified, non-trans man Mickey. This is some of the hottest queer sex we've seen committed to film, and we're willing to bet you'll agree.

Starring: Red, Shawn, Rex, August, Mickey Mod, Stacey Staxxx, Cyd Loverboy, Scarlett Chaos, Kuma, Julie Warren

Available From
Ms Naughty store: DVD
Good Vibrations: DVD or Download
Crash Pad Series, Volume 4: Rope Burn (2009)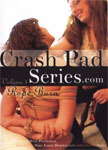 The blurb: Crash Pad Series #4 ups the kinkiness quotient in this groundbreaking independent all-girl series set in an apartment where women come to live out their wildest sexual desires. The film wastes no time, opening with a passionate tumble-into-bed scene with Brooklyn Flaco and Carson, avidly exploring one another with questing tongues and fingers. After the passionate but straightforward beginning, things get edgier, with Jiz Lee and Dallas literally tearing one another's clothes off and working through the contents of a bag of assorted implements, at times wrestling as much as they're fucking. Sadie Lune does the bitchy dom thing with the adorable Tricksie Treat, cutting her clothes off, binding her up, and slapping her around — they both get off with a little help from strap-ons and a Hitachi Magic Wand. The butch Cash comes in wearing a shirt and tie, and the genderfuck accelerates when he sucks the slim Stella's strapped-on cock, though it turns out they both wear the dick in their relationship when the situation warrants. The final scene is the kinkiness; Ex has a mellow hippie look, which makes her coldhearted domination of Muscle Beach all the more striking, with lots of rough smacking around, some beautiful rope harness bondage, and more strap-on sucking. This may be the fourth installment, but this series never gets old.

Starring: Brooklyn Fiasco, Jiz Lee, Muscle Beach

Available From
Gamelink: DVD
Good Vibrations: DVD or Download
Ms Naughty store: DVD
Champion (2009)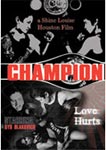 This major feature from lesbian auteur Shine Louise Houston has had the critics raving. Apart from all the hot queer sex, this film has a riveting story behind it. Hotshot martial artist Jessie Easton is training for the fight of her career, yet she's haunted by past love and current, undeniable attraction to her opponent, Violet Vahn. Throw in some conflict with corrupt nemesis Bobby Malone, and you've got an intensely erotic and masterful crossover film. Whether Jessie wins or loses the fight, you'll be squirming in more ways than one.

Starring: Syd Blakovich, Madison Young, Jiz Lee, Dylan Ryan
Director: Shine Louise Houston

Available From
Gamelink: DVD or Download
Good Vibrations: DVD or Download
Crash Pad Series, Volume 3: Through The Keyhole (2008)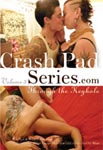 If you're looking for the very hottest, hippest queer porn out there, you've found it with this DVD. "The Crash Pad" is an apartment where strangers and lovers come together for the sexiest encounters of their lives; bondage games, sex toys, strap-ons, deep-throating, and squirting scenes abound. The lucky couples include a variety of gender presentations--dykes, bois, transmen, butches, femmes–-and the passion never wanes. In this series, gender roles blur and defy easy categorization, but the sex is sharply focused and always hot...and sometimes even romantic.

Starring: Shawn, Dylan Rion, Princess Donna, Lorelei Lee
Director: Shine Louise Houston

Available From
Good Vibrations: DVD or Download
Gamelink: DVD or Download
Ms Naughty store: DVD
Crash Pad Series, Volume 2: Unlocked (2008)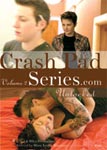 Crash Pad Series, Volume 2: Unlocked returns to the eponymous apartment of sexual delight, with all the fun and feisty antics inside secretly recorded by director Shine Louise Houston in the role of high-tech voyeur-next-door. As always, the series features real lesbians and transfolk with a range of body types (with an emphasis on the tattooed-and-pierced aesthetic) having realistic (if delightfully kinky) sex. Dildos, face-fucking, toe-sucking, and roughhousing are all party of the hot sex scenes. As a whole the film is hot, varied, inventive, and smart, with great production values; this series just keeps getting better and better.

Starring: Shawn, Jiz, Micah, Dallas, Vai, Legs, Wilder, Michelle Aston
Director: Shine Louise Houston

Available From
Good Vibrations: DVD or Download
Gamelink: DVD or Download
Ms Naughty store: DVD

Crash Pad Series (2008)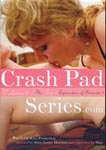 From the award-winning director of The Crash Pad, we now have... The Crash Pad Series, Volume 1. The story of the sexiest apartment in the world continues, in this first installment of The Crash Pad Series. There are no gay-for-pay bottle blondes with scary fake boobs and fingernails engaged in perfunctory sex here. This DVD has five extremely hot, very real, lesbian and queer sex scenes delivered just the way we like them with hot femmes, sexy butches, and cute bois. There are lots of returning performers from the original movie and some visiting the Crash Pad for the first time.

Starring: Shawn, Jiz Lee, Princess Donna, Jake, Stacy Staxxx
Director: Shine Louise Houston

Available From
Good Vibrations: DVD or Download
Gamelink: DVD or Download
The Wild Search (2007)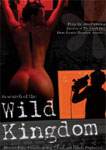 This film is chock full of authentic lesbian and(and some gay) sex. The plot is relatively simple: "an utterly clueless (and extremely straight) documentary maker invades Lesbian San Francisco in an attempt to answer the age-old question, 'What do two girls do in bed together?'" Spicing up all that hot sex is a strong sense of humor. The film even includes the line: "Are all lesbians that flexible?"

Director: Shine Louise Houston
Studio: Pink and White Productions
Available From
Good Vibrations: DVD or Download
Gamelink: DVD or Download
Superfreak (2006)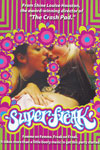 The next movie by the award-winning director of The Crash Pad is as deliriously smart and psychasexadelic as its predecessor. Real (as in, not porn star), hot alterna-chicks have balls-to-the-walls sex, only in this case the balls are all silicone. Blow jobs, kink, and lots of juicy, creative sex are made all the more entertaining by tongue-in-cheek (among other orifices) humor and a clever plot which brings the ghost of Rick James into the action. Two discs, lots of extras.

Starring: Madison Young, Lorelei Le
Director: Shine Louise Houston
Studio: Pink and White Productions
Available From
Good Vibrations: DVD or Download
Gamelink: DVD
The Crash Pad (2005)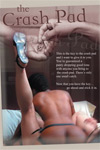 Winner of the "Hottest Dyke Sex Scene" award at the 2006 Feminist Porn Awards.
According to Babeland: "Lucky San Franciscans are given a key to an apartment that serves as a venue for wild sexual encounters. Many of the performers in this queer-oriented film are lovers in real life as well, and they don't hold back in demonstrating their attraction and pleasure."
According to a review at Libida: "We have bois on bois, Butches with femmes, three ways with a happy voyeur, and a masturbation scene with a woman with a slow hand and eyes that seduce the camera. There's even a scene with female ejaculation the way it really works between women."

Starring: Jiz, Shawn
Director: Shine Louise Houston
Studio: Pink and White Productions
Available From
Good Vibrations: DVD or Download
Gamelink: DVD or Download
Ms Naughty store: DVD