Sweetheart Video - Girl-Girl Erotica

Nica Noelle began her career as a writer and director for Girlfriends Films before joining forces with Mile High Media to create the all girl studio, Sweetheart Video. In less than a year, Sweetheart became one of the adult industry's top lesbian studios and was nominated for an AVN award for "Best New Line 2009.
"Sweetheart films are storyline-driven, carefully cast, and always contain real sexual encounters between women who truly want to be together. We only cast women who are authentically bisexual or lesbian and who feel comfortable having real orgasms on film.
"Sweetheart Video is committed to quality and realism. We never 'cut' during the sex scenes, loop footage, or "position" the girls during their encoutners. This allows our viewers to fully experience, if vicariously, the entire sexual encounter in real time as it occurred. At Sweetheart Video we understand lesbian erotica fans are intelligent and selective, and that good writing, high production values, and believable seductions are as important as the actual sex."
Nica has recently launched a boy-girl line - Sweet Sinner.
The following is a selection from Sweetheart Video's rapidly expanding catalogue. For the full and most updated list, please visit Gamelink's Sweetheart Video Listing
My Little Minx (2008)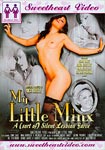 Bubbly, blonde Aubrey Addams has an insatiable appetite for women, and her job at a swanky lesbian hotel offers many opportunities for erotic mischief. But housemother Nina Hartley is aware of naughty Aubrey's ways, and is keeping an eye on the "little minx."

What lies will Aubrey tell young Sinn Sage about lover Indigo Sweet? Can Satine Phoenix win back angry girlfriend Lindsey Meadows? And how far will Aubrey go to get a moment alone with Nina's girlfriend, Michelle Lay? Sweetheart Video breaks all the rules in this black and white "silent film" farce (with all sex scenes filmed in full color and sound.)

Starring: Nina Hartley, Michelle Lay, Sinn Sage, Aubrey Addams, Satine Phoenix, Lindsey Meadows, Ms. Platinum, Randi James, Indigo Sweet

Available From
Ms Naughty store: DVD
Gamelink: DVD or Download
Sex Superstore: DVD
Hot Movies: Download
Stephanie Loves Girls (2008)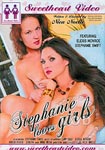 Legendary adult actress Stephanie Swift is known for her love of other women, and this video explores the private side of this exotic, gifted star. In rare behind the scenes interviews, writer and director Nica Noelle delves deep into the mind of one of the adult industry's most enigmatic stars.
Peek into the bedroom while Stephanie seduces the earthy Elexis Monroe in a scene that culminates in mutual, mind-blowing orgasms. Come along as Mina Meow teaches a reluctant but curious Stephanie about BDSM, and follow Sinn Sage as she hunts her gorgeous prey Stephanie in an encounter that sets a new standard for lesbian tribadism. Real orgasms, real passion, real interviews.

Starring: Stephanie Swift, Sinn Sage, Amber Peach, Elexis Monroe, Mina Meow, Jerilyn

Available From
Ms Naughty store: DVD
Gamelink: DVD or Download
Hot Movies: Download
Lesbian Noir: The Pool Girl (2008)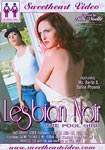 A beautiful, tragic blonde desperate for a way out. A psychotic, sadistic movie star who always gets her way. A down-on-her-luck ex-con desperate for love - and money. But things are really as they seem, or is the truth even more sinister? In this innovative lesbian film from Sweetheart Video, suspense, and mystery, permeate intense sexual encounters between beautiful blonde Samantha, exotic Satine Phoenix, and retro-goddess Ms. Berlin. Shot in the style of 1940's black and white film noir, but with full color, high definition, sex scenes, Lesbian Noir - The Pool Girl will leave you breathless - and satisfied.

Starring: Samantha Ryan, Satine Phoenix, Mz. Berlin, Anabelle Lee

Available From
Ms Naughty store: DVD
Gamelink: DVD or Download
Sex Superstore: DVD
Hot Movies: Download
Lesbian Adventures: Strap-on Specialist (2008)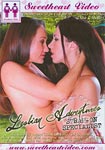 Even women who love other women can get the urge for a little something "extra," and that's when it's time to break out the strap-on. In Lesbian Adventures: Strap-On Specialists, you'll see the hottest lesbian strap-on encounters ever captured on video. Legendary adult actress Nina Hartley teaches young Annabelle Lee the art of submission in an intense anal strap-on scene, while luscious Zoe Britton turns the table on Michelle Lay in an encounter of unforgettable passion.
Gorgeous blonde Samantha Ryan shows brunette Ann Marie who calls the shots at home, while voluptuous redhead Kylie Ireland works on young blonde au pair Aubrey Addams.

Starring: Kylie Ireland, Nina Hartley, Michelle Lay, Samantha Ryan, Zoe Britton, AnnaBelle Lee, Ann Marie Rios, Aubrey Adams

Available From
Ms Naughty store: DVD
Gamelink: DVD or Download
Hot Movies: Download
Angel (2008)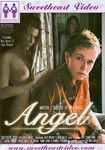 An Innovative film about women, love, and romantic illusions that blends both soft and hardcore scenes, Angel stars real life couple Angel (Alex Mackay) and Krista (Zoey Stone) in a bittersweet lesbian love story. Breadwinner Angel is a woman of few words, and when Krista suffers a devastating loss, Angel quickly falls short of her grieving lover's expectations. Enter Daisha (Nica Noelle), a mysterious woman with a flair for pretension -- and a desire to manipulate the vulnerable Angel. Manuel Ferrara costars as Daisha's smooth-talking boyfriend in Nica Noelle's first ever boy/girl scene

Starring: Manuel Ferrara, Sinn Sage, Satine Phoenix, Mz. Berlin, Nica Noelle, Alex Mackay, Indigo Sweet, Loey Stone

Available From
Ms Naughty store: DVD
Gamelink: DVD or Download
Hot Movies: Download
Nina Loves Girls (2008)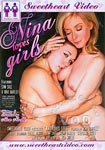 Legendary adult icon Nina Hartley loves having sex with hot, nubile young girls and nobody can bring them to orgasm like she can. In this sex-documentary, Nina tells, and shows, what makes her one of the greatest sex performers of all time. Watch as Nina teaches young Sinn Sage the art of sapphic love and gives amazonian Nyomi Banxxx a lesson in the pleasures of dominance and submission. Elexis Monroe and Nina have a delicious couch tryst resulting in a scene Nina considers one of her best girl/girl experiences of all time. Added bonus: Nina makes love to the incomparable Stephanie Swift in their first-ever scene together! Fascinating behind-the-scenes footage, and in-depth interviews with Nina and her beautiful costars.

Starring: Stephanie Swift, Nina Hartley, Sinn Sage, Nyomi Banxxx, Elexis Monroe

Available From
Ms Naughty store: DVD
Gamelink: DVD or Download
Hot Movies: Download
Lesbian Confessions (2008)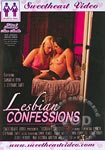 All women have secret longings...and lesbian sex is high on our list of forbidden pleasures. What erotic fantasies do women harbor and what encounters have they kept to themselves? Watch gorgeous women confess their desire for other women and see their lustful, toy-free encounters with each other.

Starring: Stephanie Swift, Holly Wellin, Samantha Ryan, Lana Croft, Mae Victoria, Emma Cummings, Emma Heart, Elexis Monroe

Available From
Ms Naughty store: DVD
Gamelink: DVD or Download
Hot Movies: Download