9th June, 2013: I started this site in 2004 and since then I've reviewed an awful lot of erotic films. Some were good, some awful and some were my absolute favourites. I've decided to make a small video showing my top 5 porn for women films, giving you a glimpse of what's hot about these movies.
Because I've put it on Youtube, I've kept the snippets really softcore without nudity. Even so, I've tried to get the essence of the film across.
This list reflects my personal preferences. All of these films feature (mainly) hetero sex and strong interactions between the performers. But I also really like these films because they're well made, feature good plots or engaging characters and the sex is really hot. You won't find the usual porny-style sex in these films either. Instead there's eye contact, smiles and real pleasure. There's a strong focus on the woman's enjoyment of sex and the scenes often show her point of view.
The films are:
5. Eyes of Desire 2 by Candida Royalle


Candida is a pioneer of porn for women and I think her two Eyes of Desire films were her best. The first film is about Lisa, a photographer who finds herself discovering her own sexuality through voyeurism, watching the sexy exploits of her neighbours through a telescope. She soon discovers that she herself is being watched by a handsome and mysterious man, Daniel. The second film sees her further exploring her sexual limits with him.
The scene I chose is really hot but also quite chaste because it's just Lisa by herself, on the phone, hearing Daniel's voice. It's all about the power of the erotic imagination and I think it packs quite a sexy punch.
The two lead performers in this film, Missy and Mickey G., were married at the time of production. So all of their sex scenes are really intense and quite personal.
Read my review here
Available From
Ms Naughty store: DVD
Gamelink: DVD or Download

4. Matinee by Jennifer Lyon Bell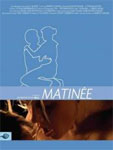 Netherlands-based filmmaker Jennifer Lyon Bell is a good friend and I have long admired this, her first major film. It's about two actors who are struggling to find connection onstage in the face of bad reviews. Things come to a head at a matinee performance, with talent scouts watching, when Mariah decides to put everything into her role... and that means having actual sex on stage.
This is not your average porno. It's only 34 minutes long and it only features one sex scene. The important thing is that this is a proper film that sets out to explore the characters, their relationship and the pressures they're facing. It gives the performers a reason for having sex and that means the resulting scene is full of emotion, intensity and meaning.
The two stars are European actors and this was their first time having full sex on film. They do a superb job and the chemistry between them is wonderful. Add to that the fact that the scene is beautifully shot and features a long, slow buildup and real female pleasure and you've got a really memorable adult film.
Available From
Good Vibrations: DVD
Lust Cinema: Membership
Pink Label: Download
3. The Expert Guide To Female Orgasm by Tristan Taormino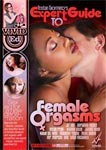 Tristan Taormino is possibly the best-known feminist porn director. Her work with major adult company Vivid has broken many adult industry rules and shown that you can make ethical, female-friendly films that have mass appeal. Her Vivid-Ed series of instructional videos are superb and the Female Orgasms one is my favourite because there's such a range of amazing, female-focused sex on display and a lot of it ignores the usual porn tropes and depicts very realistic sex. There's hot anal with Adrianna Nicole and James Deen and also a boundary-breaking queer scene with Jiz Lee and Madison Young.
But the scene I chose features Evanni Solei and Evan Stone in a beautiful, sensual and quiet sex session. This stands out because what you see here is incredibly rare in porn: slow, tender sex focused entirely on getting the woman off: and Evanni doesn't orgasm easily. I'm not sure there are any other porn scenes like it. And it's such an empowering thing to watch because a lot of women also need this kind of sex to come.
Available From
Ms Naughty: DVD
Gamelink: DVD or Download
Babeland: DVD
Good Vibrations: DVD
Lust Cinema: Membership
2. Feeling It! by Petra Joy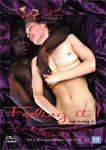 Petra makes lush and playful films from a female perspective and I am a fan of all of her work. She depicts female fantasies and erotic situations where the women are in charge, happily objectifying their men and demanding pleasure.
Feeling It is a favourite of mine, artful, varied and hot. You'll see an angelic male lover, a female-led orgy scene, a spot of femdom and fun with strapons. But my favourite is the gorgeous scene starring the ethereal Belle and her wonderful lover Yosi. It's visually stunning, his black skin contrasting with her pale flesh on a background of purple satin. It's also an exercise in sensuality and joy. Belle smiles often as Yosi teases and pleases her, the pleasure vivid on her face. The camera demands you put yourself in her place, feeling his fingers on your skin. The scene is explicit but the focus is less on the genitals and more on faces, expressions and flesh-against-flesh.
Read my review here
Available From
Ms Naughty store: DVD
Gamelink: DVD or Download
Pink Label: Download

1. Cabaret Desire by Erika Lust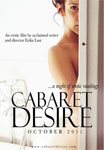 Barcelona-based Erika Lust has established herself as an auteur of women's porn, creating finely-crafted, cinema-quality explicit films, with much attention to story and character. Cabaret Lust is her latest and best movie. Set within the framing device of the "Poetry Brothel", where people pay to hear erotic stories, we are taken on four separate erotic journeys, each one emotionally fulfilling and very sexy. There's a bisexual love story, a tense first date, a dominant woman clad all in latex and the best (and most erect) 30th birthday present ever.
I decided to use the official trailer to represent this film as it was really hard to choose only one scene or moment. I love the whole thing, especially the way it takes its time to tell each story, drawing you in to the vignette so you want to know how it ends. And, of course, each sex scene has a reason to exist which makes it so much hotter.
The film is beautifully shot and also features some great music... not to mention a hot male pole dancer. Erika Lust set the bar high here; Cabaret Desire shows us just how good porn for women can be.
Read my review here
Available From
Lust Cinema: Membership
Gamelink: DVD
Ms Naughty store: DVD
Good Vibrations: DVD
One thing I do want to say about the video and my selections. You could argue that I've presented a very stereotypical or "vanilla" idea of "porn for women" in this video. Certainly I know a lot of people who hate the phrase because they think it's prescriptive and insists that women only like one thing i.e. romance, soft-focus blah blah "it's so boring".
This video reflects my own personal tastes, though it also reflects the opinion of someone who has watched a shitload of porn meant for women over the last 13 years. So it's both an "expert" opinion and also a biased one. The porn films I've listed here mainly feature straight content and I'm straight, so there's one bias. I'm also a ciswoman and the most (but not all) movies here feature ciswomen. The clips above show softcore, relatively vanilla encounters but this is due to the need to keep the video Youtube-friendly.
That said, the above five films are incredibly diverse in the type of sex and sexuality they feature. There's kink, BDSM, anal, threesomes, orgies, bisexuality, genderqueerness, rough sex, female domination, spanking and fetish. That diversity is part of why I think these five films are so great. They offer a variety of fantasies to explore.
The important thing is that they depict female fantasies, offer a female perspective and focus on female pleasure. This is my personal definition of "porn for women". These films seek to offer an alternative to the vast majority of mainstream porn movies that ignore the female audience or those that give priority to male fantasies and male pleasure.
If you are looking for something different, a film that respects you as a viewer, a film that was made ethically and with a sex positive ethos, these five films are an excellent place to start.
- Ms. Naughty, June 2013