Dana Dane and Erocktavision
Lesbian director Dana Dane forged new paths into the world of porn with Erocktavision, her rock-video styled authentic lesbian erotica. Originally part of the mainstream industry, Dana was working her way up the ranks by creating music videos with 35mm film. She became involved in the adult industry in 2002, eager to create adult films for women like herself. She is currently engaged to performer Niki Clover and lives in Malibu.

Erocktavision 1: The Lesbian Couple (2005)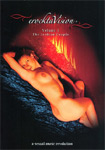 The film you are about see is a new style of porn I like to call Erocktavision. I have created this for people who want to enjoy hot sexy lesbians fucking to sensational music with awesome lighting effects. You will feel like you're part of the action when these two hotties take you inside their secret world. Sit back and allow Niki and Cameron to give you a rare treat of hot girl-on-girl sex. A pornographic revolution, Erocktavision is born from the desire to create stimulating, high-quality porn and to present it in a unique and exciting way. As a fan of porn, I wanted to add a new dimension to what you see, hear and feel. Special attention to unique camera angles, amazing cutting-edge music and completely realistic hot sex is what separates erocktavision from everyday, run-of-the-mill pornography!
Read our review here.

Starring: Niki Clover and Cameron Cruz
Director: Dana Dane
Studio: Erocktavision
Available From
Ms Naughty: DVD
Gamelink: DVD or Streaming Video
Available to stream or download from Ms Naughty Adult Movies
Erocktavision 2: West Coast Women (2006)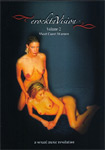 Erocktavision transcends conventional industry standards with its revolutionary use of music and cutting-edge camera work. The stars - Niki, Dana, Cherokee, Lisa Marie and Envy Mi, seem to sense the power of Erocktavision as they lose all their inhibitions and levitate to intense levels of ecstasy in scene after scene. Erocktavision is more than entertainment, it's a new lifestyle alternative for today's ultra-chic bi and lesbian women and those who enjoy watching them play. Dana Dane takes us into the realm of Erocktavision, a world of style and substance, eclipsing the mundane, overtaking the predictable and transforming how we see, hear and feel erotic cinematic artistry.

Starring: Cherokee, Dana Vespoli, Lisa Marie, Envi Mi, Niki
Director: Dana Dane
Studio: Erocktavision
Available From
Ms Naughty: DVD
Gamelink: DVD or Streaming Video
Available to stream or download from Ms Naughty Adult Movies
Erocktavision 3: Sapphic Desire (2006)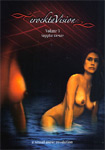 Dana Dane's erotic revolution continues on the high seas with her third endeavor into Erocktavision, her own brand of steaming hot girl on girl action. With edgy music-video style and smokin' hot hotties, erotic cinema takes another giant leap forward with Sapphic Desire. It's a shake down cruise as these women fuck and suck each other to your hearts content. Come sail away with Dana Dane's Erock Stars. Whether on deck or down below, Dana Dane delivers as only she can. Sneak a peek into the scintillating sex lives of these lovely ladies as they do much more than sail the seven seas. The aquatic-erotic adventure gives you a birds-eye view of fabulously beautiful women making hot, passionate lesbian love. Whether it's one on one, menage a trois or masturbation scenes, Dana Dane captures the essence of hot-lesbian-fantasy-love as four hotties cruise the ocean, and give into their Sapphic desires. You'll find yourself transported into a music-video world where your most erotic fantasies are realized. If you like watching girl-on-girl action with gorgeous, sexy women, you absolutely must see the future of erotic film. Erocktavision is the evolution of music-video-style erotica smashing pornographic stereotypes.

Starring: Leah Lane, Autum Bliss, Cassie Courtland, Holly Wellin and a Special appearance by Niki Clover.
Director: Dana Dane
Studio: Erocktavision
Available From
Ms Naughty: DVD
Gamelink: DVD or Streaming Video
Available to stream or download from Ms Naughty Adult Movies
Erocktavision 4: Girl's Night Out (2006)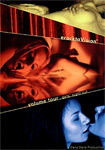 Chains, swings and sex toys.
The all-girl party never ends as we peek into another day in the life of Dana Danes hotter-than-hot, all-girl Erockstars. Go clubbing with the Erockstars in this first of a two part venture into the fabulous world of disco-erotica as they strap it on and kick it erock-style just beyond the velvet ropes! Back at the house, it's finger-blasting fun as the girls fuck and suck in a stunning garage sequence that will have your engines racing. Get involved with all the girls as the celebrate their love. Sampling cake and each other while seductively dripping hot candle wax on one another. Consider as nothing short of the erotic film revolution, volume four of Dana Dane's music video style Erocta Vision tour de force is cut to an incredible soundtrack of Hip Hop, Rock, Pop, Sexy House, Techno and Trance!

Starring: Autumn Bliss, Bobbi Blair, Cassie Courtland, Dana Vespoli, Niki Clover, Shannon Adams
Director: Dana Dane
Studio: Erocktavision
Available From
Ms Naughty: DVD
Gamelink: DVD or Streaming Video
Available to stream or download from Ms Naughty Adult Movies
Erocktavision 5: Girl's Night In (2006)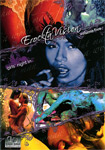 And the night continues... Indulge your curiosity as Dana Dane's Erockstars fuck and suck their way into your fantasies. Strap in as the Erockstar strap it on for Dana Dane's hottest sex scenes yet. Your erotic dreams come true as you ride the Erocktavision wave of unbridled passion until your back arches and your toes curl. Blending the hottest all-girl erotica, cutting-edge music and avant-garde music video cinematography, Dana Dane's Erocktavision takes you deep into the real world of authentic Sapphic sexuality. Peep the Erokstars getting down and dirty as only they can in a multitude of amazing locations. This tantalizing trip takes you through two Erocktavision volumes. They got the party started in Girls' Night Out leaving you begging for more... While Girls' Night In will be sure to Erock your world! Scored to a spellbinding mix of pop, techno, house rock and rap, the girls get wet and wild with each other as they explore their lust for body paints, strap-ons and more. Like a world class DJ instinctively working a room, Dana Dane weaves a virtual tapestry of kick-ass tunes and the hottest lesbian sex you have ever seen in this fifth Erocktavision escapade

Starring: Autumn Bliss, Bobbi Blair, Cassie Courtland, Dana Vespoli, Niki Clover, Shannon Adams
Director: Dana Dane
Studio: Erocktavision
Available From
Ms Naughty: DVD
Gamelink: DVD or Streaming Video
Available to stream or download from Ms Naughty Adult Movies
Erocktavision 6: Get Cha Freak On (2006)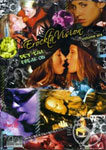 It's time to get your ghetto fabulous erocta-freak on as Dana Dane's all girl Erockstars get down and industrial with each other for your ultimate viewing pleasure. This stunning complement of Erockstars introduces a deliciously spicy mix of lipstick femmes and bad-ass babes from all over the globe, fucking each other as only Erockstars can to the pulsating beats of Rock, Rap, Techno, House, and Pop. Watch these dirty girls and all their handy toys at play in true Erockstar fashion from poolside on the rooftop, down the stairwell, through the abandoned building, in the alley, and on the freight elevator, while helicopters and search lights dot the skies. Indulge your fantasies as you sample the latest offering from Dana Dane's revolutionary eroticism, EROCKTAVISION.

Starring: Kimberly Kane, Charmane Star, Joelean, Akina, Lindsey Meadows
Director: Dana Dane
Studio: Erocktavision
Available From
Ms Naughty: DVD
Gamelink: DVD or Download
Erocktavision 7: Chix Mix (2006)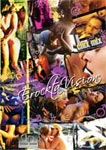 There's something to make everyone's spine tingle and heart race in the seventh orgasm-inducing wave of Dana Dane's Erotic Opus, EROCKTAVISION. It blends Pop, Hip Hop, Rock, Future Jazz, and House with the sexiest lipstick lesbians and bad ass babes writhing in ecstasy from one mind blowing scene to the next. Experience the virtual cornucopia of scorching all-girl sex scenes as Dana Dane's Erockstars give into all their erotic desires. Enjoy the latest award-winning erotica that's truly revolutionizing the world of adult entertainment.

Starring: Autumn Bliss, Caryle Montana, Cassie Courtland, Lindsay Meadows, Shannon Adams
Director: Dana Dane
Studio: Erocktavision
Available From
Ms Naughty: DVD
Gamelink: DVD or Stream