Hardworking female director Nica Noelle launched Sweet Sinema in June 2011 an offshoot of Sweet Sinner. The studio aimed to create high quality porn based on well-known mainstream film titles. These aren't parodies; rather they pay homage to the originals and seek to expand on the sexual possibilities of each story. Nica spoke about her plans for the studio in this interview. Unfortunately she severed her business relationship with Mile High Media at the end of 2011 so there aren't many titles in Sweet Sinema's lineup.
See also Sweet Sinner and Hard Candy Films
Seven Years Of Marriage (2012)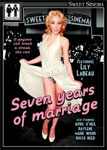 The blurb: Sweet Sinema is dedicated to bringing you faithful erotic remakes of classic movies, with all the real passion and love-making pioneered by its sister studios, Sweet Sinner and Sweetheart. In Seven Years Of Marriage, we take you deep inside the mind of the conflicted married man. When Mark's wife, Raylene, goes out of town, his sexual confidence gets put to the test by the arrival of young, gorgeous Lily. Challenging himself through a series of erotic fantasies, Mark must decide once and for all if he can handle the temptation by the charming seductress.

Starring: Mark Wood, Raylene, Rocco Reed, April O'Neil, Lily LaBeau
Available From
Gamelink: DVD or Download
Ms Naughty store: DVD
Hot Movies: Download
AEBN: Download
Pretty Lady (2012)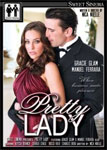 Ever wanted to see a hardcore version of Pretty Woman? Here it is!

The blurb: In Pretty Lady, Gracie Glam stars as a sweet street girl who lands the client of a lifetime: handsome but brooding Manuel Ferrara. She's eager to please, but he insists on maintaining just the charade of companionship. Will their agreement turn into something more? What does gorgeous Gracie need to do to earn his trust?

Starring: Manuel Ferrara, Charles Dera, Charlie Chase, Rocco Reed, Gracie Glam, Alyssa Branch
Available From
Gamelink: DVD or Download
Ms Naughty store: DVD
Hot Movies: Download
AEBN: Download
Wives Club (2012)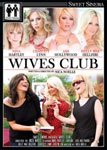 The blurb: Sweet Sinema pays homage to a classic tale of aging "first wives" and callous, cheating husbands. Former college friends Raylene, Nina and Helly reconnect at now-famous movie star Helly's book-signing. As they reminisce over lunch, the three ladies discover they've all been dumped by cheating husbands in favor of young, hot bimbos. While passive "doormat" Nina keeps her faith that husband Jay will return, Raylene and Helly decide to even the score with cheating exes Mark and Evan. A fun, sexy tale that explores the powerful fantasy of older/young sex.

Starring: Nina Hartley, Raylene, Evelyn Lin, Chastity Lynn, Ash Hollywood, Helly Mae Hellfire
Available From
Gamelink: DVD
Ms Naughty store: DVD
Hot Movies: Download
Last Tango (2011)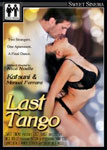 The blurb: Sweet Sinema revisits one of the classic cinema's most intense, controversial love stories, starring the most acclaimed French performers in adult film. Beautiful, reserved Katsuni is looking to rent a secret apartment to escape from arrogant fiancee James Deen. But when she shows up to view a vacant space, she's entranced by brooding, mysterious stranger Manuel Ferrara. Finding themselves alone, the two plunge into a sudden, impulsive affair based on raw sex and anonymity. But as they fall in love with their fantasies of each other, a grim reality and emotionally rich performances, Last Tango will change the way you view adult film - forever.

Starring:Manuel Ferrara, Annie Cruz, James Deen, Katsuni
Available From
Gamelink: DVD
Ms Naughty store: DVD
Hot Movies: Download

6 1/2 Weeks (2011)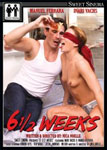 The blurb: Sweet Sinema revisits the classic tale of lust, head games and power play in 6 1/2 Weeks, starring beautiful blonde Inari Vachs and gorgeous leading man Manuel Ferrara. Inari is a lovely but reserved party planner who meets the mysterious Manuel at an art gallery. When he notices her admiring a painting of a melancholy woman, he uses it as an opening to meet the curvy blonde. Inari is immediately intrigued by this suave, successful stranger, and she falls for him quickly. But Manuel has a secret dark side, and Inari soon learns the sexual and psychological perversions to which she must submit to keep his love. Will their sick game go too far?

Starring: Teri Weigel, Inari Vachs, Manuel Ferrara, London Keys, Jessie Andrews, Mr. Ken
Available From
Gamelink: DVD
Ms Naughty store: DVD
Hot Movies: Download
AEBN: Download
Fatal Seduction (2011)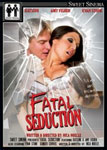 The blurb: Amy Fisher stars in the classic sinematic tale of a one night stand that quickly descends from erotic to bone-chilling. Handsome and successful Don (Evan Stone) is a hotshot architect married to beautiful violinist Renee (Katsuni). But when Renee leaves town to play a concert date, Don meets up with journalist Anna Falkner (Amy Fisher) for an interview that leads to an explosive one night stand. When the increasingly needy Anna shows signs of mental instability, Don tries to pull away from the tempestuous brunette and return to his normal life. But a furious Anna won't be ignored, and Don soon finds that he's in over his head - and there may be no way out. Inspired by the classic film of lust and betrayal, with unprecedented performances by the biggest stars in adult films.

Starring: Evan Stone, Amy Fisher, Katsuni, Xander Corvus
Available From
Gamelink: DVD
Ms Naughty store: DVD
Hot Movies: Download
AEBN: Download