Here's a selection of more hardcore BDSM movies. I've chosen feminist directors and more female-friendly titles. There are, of course, thousands more bdsm and kink films to choose from. I recommend Gamelink's BDSM search.
You might want to also check out the page Porn Movies Like Fifty Shades Of Grey
Producers:
Sensate Films - Creators of "slow porn" - erotic films that focus on sensuality, genuine pleasure and the specialness of the moment. Many of their films with BDSM and fetish and have won numerous awards for their artistic and alternative vision of sexuality.
The Truth About O (2012)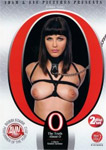 The blurb: Performer of the Year Bobbi Starr is the enigmatic O. Now fully committed to her life of submission, she willingly accepts every erotic dare and every wet, willing partner her lover chooses. When an old lover returns to the inner circle and a newer sub enters the scene, O's obedience is once again put to the test. But is O the submissive - or is she the Master? What is the Truth About O?
Starring James Deen, Nat Turner, Claire Adams, Justine Jolie, Bobbi Starr, Danny Wylde, Asa Akira, Krissy Lynn, Michael Vegas, Jessie Andrews
Available From
Gamelink: DVD or Download
Ms Naughty: DVD
AEBN: Download
The Surrender of O (2008)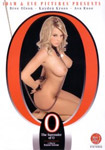 The blurb: The Surrender of O picks up where the award-winning O: The Power of Submission left off. Once again, set in the world of contemporary LA's most glitzy and glamorous kink-sex enthusiasts. Bree as O misses the intensity of the life she had in her S&M adventures. When the chance arises, O rejoins the sorority of sex slaves, some familiar from before, others new. In a series of charged encounters, O is thrust back into the sexual underworld. Though she enjoys her time at the house as "one of the girls", and her anonymous pairings, she comes to realize that she had true love all along. The question is, is it too late?
Available From
Gamelink: DVD or Download
Ms Naughty: Blue Ray or DVD
Vicious Strap On Bitches (2012)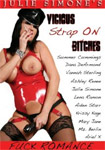 The blurb: No foreplay, no bullshit, just hard core fucking with some of the most vicious bitches in the biz! Aiden Starr forces Lena Ramon to perform on her orally before she fucks her with a strap on; Julie and Summer double-team Ariel X, Julie fucks Ashley Renee, Mary Jane, Krissy Kage, and Dana DeArmond. Aiden fucks Mz Berlin's mouth and pussy while humiliating her, then Julie gets fucked in her one and only girl girl strap on scene as a bottom with uber sexy vixen Vannah Sterling wielding a big black strap on! Latex, smoking, bare feet, boots, stockings and more!
Winner, Hottest Kink Movie, Feminist Porn Awards 2012
Available From
Gamelink: DVD or Download
Tristan Taormino's Rough Sex 3: Adrianna's Dangerous Mind (2011)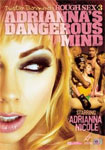 Adrianna Nicole has a dangerous mind. It's full of dirty secrets, dark desires, and nasty fantasies, and she's sharing them. See if one person can satiate her oral fixation, why money is a strange bedfellow, how a mean Mistress takes her to the edge, what happens when four men give her a workout, and what dangers lurk in a dark alley.

She creates the scenes. She chooses her partners. She controls what happens. Watch as Adrianna shares her most intimate fantasies, tests her own boundaries, and rides the seductive line between pleasure and pain. Witness her explosive sexuality at its most extreme: Raw, rough, and real.
Starring: Steve Holmes, Evan Stone, Jada Fire, Prince, Ramon Nomar, Nat Turnher, Adrianna Nicole, Danny Wylde, Keni Styles, Jiz Lee
Director: Tristan Taormino
Available From
Ms Naughty: DVD
Gamelink: DVD or Download
Good Vibrations: DVD
Lust Cinema: Membership
Live In My Secrets (2009)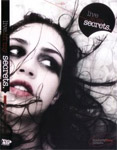 The blurb: In her third Vivid-Alt picture, award winning director/performer Kimberly Kane brings you her most incendiary work to-date. LIVE IN MY SECRETS is an extreme hardcore fetish feature from the most primal reaches of Kimberly's psyche. Mixing Super 8mm film and High Definition footage, Ms. Kane delivers a raw glimpse at the hottest exhibitionists of our time.
"Live In My Secrets will get under your skin like a needle, it's a sleek, confident, fluid-drenched trip to the edge of fetish and back! Porn's new wave is here, and Kane has masterfully rearranged it on a molecular level."- Violet Blue
Available From
Ms Naughty: DVD
Gamelink: DVD or Download
Hot Movies: Download
AEBN: Download
Midori's Expert Guide To Sensual Bondage (2009)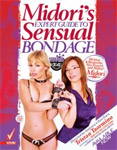 The blurb: Sex expert Midori introduces couples to the world of adventurous sex by sharing her vast knowledge about one of the most intimate activities: sensual bondage. With fun, useful tips and tricks, she'll show you step-by-step how to tie up your lover to take your sexual experiences to the next level.

You Will Learn About:
Communicate about your desires and fantasies
Tie someone up properly and safely
Use scarves, neckties, belts, and everyday items for bondage
Play with collars, leashes, blindfolds, wrist and ankle cuffs
Transform your bedroom into a bondage playground
Create Midori's signature "vibrator bondage harness"
Delve into the pleasures of sensual bondage as you get specific information and answers from expert and author Midori, then watch as two enthusiastic couples share the different ways you can incorporate this intimate activity into your love making.
Starring: Mark Davis, Midori, Madison Young, Adrianna Nicole, Danny Wylde

Available From
Ms Naughty: DVD
Gamelink: DVD or Download
Good Vibrations: DVD
Hot Movies: Download
AEBN: Download
Julie Simone, Bondage Legend (2009)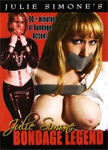 The blurb: When you think of bondage, Julie Simone's name is at the top of the list! She's worked with all the major players, some of which are included in this amazing DVD that spans 2000-2008. Riggers include Lorelei, Jack Banner, Mystery Man, Jim Martin, Master Jack, and more!

The wide range of scenarios include romantic/bedroom bondage, damsel in distress, male Dom, solo struggling, full body suspension, duct tape bondage, chair ties, hogties, bit gags, ring gags, bastinado, latex, metal restraints, leather, ball gags, drooling, predicament bondage, asphyxiation and more!
Available From
Ms Naughty: DVD
Gamelink: DVD or Download
Perversions Of Lesbian Lust (2009)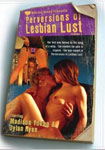 Winner: Hottest Kink Movie, Feminist Porn Awards 2009
The blurb: Madison Young lets us into her deepest perversions as she tells the story of her first kinky relationship. Dylan and Madison were like any other lesbian couple. They went off to work at 9AM to their high power executive jobs and snuggled up to watch movies after dinner. But their Sunday mornings were a little different. Sunday mornings Dylan Ryan became the dominant lesbian Mistress of Madison Young's dreams.

Madison would live to serve Ms Ryan as she was fucked with lustful passion, made to crawl around on her hands and knees, clamped, caned, stuffed full of butt plug, punished, caged, and tortured with water, all in the name of lustful lesbian love. And "Thank You Ms Ryan" are the only words to be uttered from Madison's quivering and hungry lips that thirst only for the sweet nectar of her Mistress.
Starring: Madison Young, Lorelei Lee, Dylan Ryan
Available From
Gamelink: DVD or Download
Hot Movies: Download
Bondage Thoughts (2008)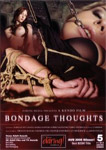 The blurb:"Bondage Thoughts is a beautifully shot, apocalyptic vision where hardcore and kink meet in barren, graffiti-covered warehouses, modern dungeons and the private, exclusive clubs of a dark future" - Marc Star, AVN - rated AAAA. You are sure to be amazed, entertained, and aroused!
Starring: Cameron, Oliver Sanchez, J.j., Dora Venter, George Uhl, Tristan Seagal, Daria Glower, Keni Styles, Anaya, Isabella Ice, Sophia Valentine, La La., Nick Rock

Available From
Ms Naughty: DVD
Gamelink: DVD or Download
Hot Movies: Download
Bondage Boob Tube (2006)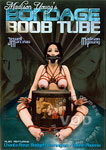 Sexy bondage diva, Jewell Marceau finds herself teleported into her favorite 1950's TV series and decides to sex up TV land by trying up the housewives of the neighborhood and causing cosmic waves of orgasmic pleasure.

These luscious ladies explore rope bondage, suspension, vibrators, ball gags, hot girl on girl action, female domination, spankings, crops, and an assortment of other pleasure toys. It's all fun and orgasms for Jewell until these housewives sex drives become insatiable and she ends up the neighborhood's very own bondage sex toy!

Starring: Jewell Marceau, Madison Young, Chanta Rose, Bridgett Harrington, Satine Phoenix
Available From
Gamelink: DVD or Download
Hot Movies: Download
Diary of a Submissive (2006)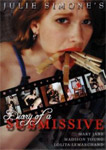 The blurb: Girl-next-door Madison Young starts on this journey into submission in the name of research but finds herself slipping into obsession and completely surrenders herself to the statuesque enigma of mistress Mary Jane. The young innocent is put through a series of trials including rope bondage, gags, clothespins, fem training, spanking, paddling, flogging, caning, oral, foot worship and more. This is before her mistress acquires a new slave that threatens her very existence.
Starring Madison Young, Lolita LeMarchand, Mary Jane
Available From
Ms Naughty: DVD
Gamelink: Download
Hot Movies: Download
Double Feature: Black Glove & The Elegant Spanking (2006)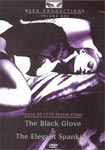 Two for the price of one.
From Babeland: "Gorgeously crafted, Maria Beatty's black-and-white, silent movie-style filmic jewels stand out in our porn collection for their aesthetic brilliance and erotic charge. In The Elegant Spanking, an angelic-looking maid services her imperious mistress. Includes foot worship, spanking and water sports. The Black Glove is a BDSM classic. Crackling visuals capture the dungeon drama of a striking bottom (the filmmaker herself) and her majestic top. Includes bondage, knife play and an intense genital waxing scene. Now you can enjoy both films on one DVD."
Starring: Pola Negri, Louise Brooks
Director: Maria Beattie
Studio: Bleu Productions

Available From
Hotmovies: Download
AEBN: Download (The Black Glove) or Download (The Elegant Spanking)
Nina Hartley's Guide To Sensual Domination (2003)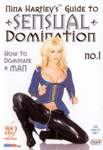 The blurb: The first in her domination series, beloved star Hartley guides novice BDSM viewers through the finer (and sizzling) points of female domination of a submissive male lover. This tape is not to be missed, especially with the electric chemistry between real-life couple Amber Michaels and Frank Fortuna -- and when the whipping turns into sex, the sparks really fly!
Starring: Nina Hartley, Chris Cannon, Amber Michaels, Frank Fortuna
Note: Nina did a total of four dominations/submission films like this one.

Available From
Ms Naughty: DVD
Gamelink: DVD or Download
Hot Movies: Download
Good Vibrations: DVD
The Fashionistas (2002)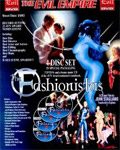 The most highly acclaimed porn movie ever, nominated for over 20 AVN awards, this film has also created a very positive response from numerous female reviewers. Boasting ridiculously high production values, and the gorgeous Rocco Siffredi, the film tells the story of an Italian fashion designer introduced to the world of S&M. It's called a "dramatic mystery love story" on the back cover, but this is actually an extremely hardcore film, with an awful lot of bondage and anal sex. If that's your thing, then you'll love it. Or if you're just curious about a five hour porn movie shot on 35 mm film, it's worth checking out.

Starring: Bella Donna Caroline Pierce Chelsea Blue Friday Kate Frost Manuel Ferrara Rocco Siffredi Sharon Wild Taylor St. Clair Taylor St. Claire Tricia Devereaux
Director: John Stagliano

Available From
Gamelink: DVD or Download
Ms Naughty: DVD
Hot Movies: Download
Retro!

Taboo (1980)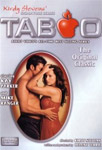 A retro classic rife with big moustaches, this is still a a much-loved film. The blurb: The original classic Taboo is a landmark adult film. Kay Parker as Barbara Scott lives as a housewife and mother, until her husband leaves her for his young secretary, leaving Barbara and her son to live on their own. After unsettling events lead her into a divorcee's life of blind dates and meaningless swinger parties, she becomes lost in a vortex of lust and passion.
It is the first adult film to have seriously focused on the subject of taboo love and presents it with "serious passion and excitement," according to Adam Film World. In 1983, it also scored another first when it received an unprecedented nod from the prestigious Video Software Dealers Association. This recognition was considered by many as a turning point in the acceptance of adult entertainment by the mainstream video industry. Finally, due to its overwhelming popularity, it was the first adult motion picture with numerous sequels in releas
Starring: Kay Parker
Available From
Gamelink: DVD
Ms Naughty: DVD (3 titles in one)
Hot Movies: Download