Porn Movies You Can Watch Together
This section offers you a selection of adult films that have been made for the couples market. What this means is that you'll still get a lot of the old porn cliches like facials, but the sex is still enjoyable and there may actually be storylines. These movies have been recommended by female reviewers.
See also Romance Porn
Recommended Producers
This page was getting a bit cluttered, so I've separated out some of the major couples porn producers that I recommend. Click on the links below to find out more and get the full selection of their quality films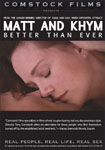 Comstock Films
Real people, real sex. These documentary-style films featuring real-life lovers are some of the best adult films around, period. This is porn with soul, erotica with emotion, and it offers some of the hottest sex you'll see.
Click here for all the Comstock movies

Anna Span
Anna Span was Britain's first female porn director and brings a unique perspective to her hardcore films. Anna makes an effort to include more female perspectives in her films, and focuses on female pleasure. Her movies also feature excellent acting and engaging plots.
Click here for all the Anna Span movies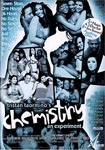 Tristan Taormino
Tristan Taormino is a writer and sex educator who specialises in anal sex. She has made numerous educational films as well as her own brand of "gonzo" porn. Her movies acknowledge a female audience and are usually pretty damned hardcore!
Click here for all the Tristan Taormino movies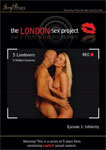 Joybear Films
UK-Based Joybear makes erotic films for both men and women with a distinctly high-class attitude.
Click here for all the Joybear movies

Ovidie


French feminist porn film director Ovidie makes smart, well-plotted porn for everyone. She gives her female characters strong storylines and her sex scenes are artistically shot. She also approaches sex with a fab sense of humour.
Click here for all the Ovidie movies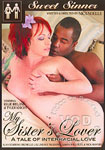 Sweet Sinner
Realism, intimacy, real orgasm, no facials. Nica Noelle's line of films is aimed at women and couples who want to see personal sex...
Click here for all of the Sweet Sinner movies...
Click here for Nica's NEW series Hard Candy
Recommended Couples Porn Films
Marriage 2.0 (2014)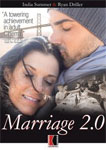 The blurb: In Marriage 2.0, beautiful Bay Area documentarian India (India Summer) wants to love unconditionally — we all do — but as she pushes the boundaries of her relationship with her long-time boyfriend (Ryan Driller), she finds that tearing down boundaries is much easier than creating new rules to live by. Lost in this new cultural landscape of the open relationship, India seeks the sage advice of luminaries such as Christopher Ryan (bestselling author of Sex At Dawn) and Nina Hartley (in an equally sexy, poignant, and hilarious performance as India's mother) — but will she follow it?
Set against the vivid, natural beauty of Northern California and San Francisco - the cultural epicenter of the alternative relationship movement - Marriage 2.0 celebrates a modern redefinition of the committed relationship as a springboard for adventure, where unfettered physical and emotional intimacy can fuel our passion while strengthening the bond with those we love.
Starring: Julia Ann, April O`neil, Billy Hart, Allie Haze, Seth Gamble, Marco Rivera, Alyssa Branch, Giovanni Francesco
Available From May 15 2015:
Gamelink: DVD and Download

Afternoon Delight (2014)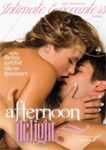 The blurb: And you thought when your wife told you to come home for lunch, you were getting a tuna sandwich. Instead, you're in for an Afternoon Delight. There's always room for a good time. Afternoon Delight beautifully captures couples engaging in some seriously naughty afternoon treats, that will have you and your partner creating some daylight magic of your own.
Starring: Julia Ann, April O`neil, Billy Hart, Allie Haze, Seth Gamble, Marco Rivera, Alyssa Branch, Giovanni Francesco
Available From
Gamelink: DVD and Download
Ms Naughty: DVD
Girl/Boy (2013)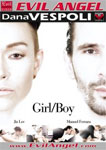 The blurb:In Girl/Boy, creative director/gorgeous performer Dana Vespoli lewdly explores the diverse permutations of "straight" sex with the kinky twists that are par for this artistic pornographer's course. Four sensuous vignettes showcase strong, intimate hard-core fucking with intriguing variations on gender relations. First, stunning, all-natural Valentina Nappi puts on a seductive private show for a decadent couple — Ramon Nomar and Dana, who's sporting a strap-on. Their nasty anal threesome includes a daisy-chain butt fuck, double-penetration, foot worship and ass-to-mouth cocksucking. The scene climaxes with Valentina squirting her ejaculate into Dana's gaping asshole! Next, pale, petite brunette pixie Veruca James shares a passion-filled afternoon with androgynous alt-boy Danny Wylde; she rides his prick as she screams in a sweaty orgasm. Strikingly beautiful baby-butch cover girl Jiz Lee is an androgynous model sporting a formal men's suit and a short, dykey haircut. She meets the gaze of suave superstud Manuel Ferrara and soon the toned, sexy girl is grinding away on his enormous cock and hungrily bobbing her pretty head on his massive meat. In the final scene, Dana plays a brusque, tattooed businesswoman who turns a cold, no-nonsense outcall date with muscular escort Johnny Castle into a fierce, emotional session of intense fucking. The pro leaves his satisfied customer exhausted and splattered with gooey cum. Get ready for a trip into the unexpected — in Girl/Boy, the blurring of gender boundaries is serious fucking fun!
Starring: Ramon Nomar, Manuel Ferrera, Dana Vespoli, Johnny Castle, Danny Wylde, Jiz Lee, Veruca James, Valentina Nappi
Available From
Gamelink: DVD and Download
Ms Naughty: DVD

The Art Of Sex 2 (2013)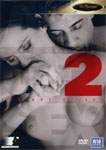 The blurb:Sex is an art. The masters of erotica once again explore the sensual arts in their most erotic porn film to date. Witness couples creating a sensual platform for deeply intimate sex. Being in love is such a tender, exciting feeling and the Viv Thomas Crew bring these vivid emotions to the screen in an explosively intoxicating collection of passionate encounters. You won't believe how the Art of Sex will make you rethink your own personal exploration of sex!
Starring: Renato, Lexi Love, Kari, Matt Bird, Totti, Steve Q., Cathy Heaven, Ivana Sugar, Iwia, Madlin Moon
Available From
Gamelink: DVD and Download
Ms Naughty: DVD
Hot Movies: Download
The Art Of Sex (2012)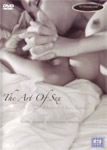 The blurb: The Art Of Sex examines the beautiful, passionate, and tender side of love-making. Including some of the most incredible, real footage of different couples discovering themselves and one another during the most intimate act two people can share. The sex has to be seen to be believed.
Starring: Leanna Sweet, Mya Diamond, Trish Brill, Lucky, Sylvia Laurent, James Brossman, Ricardo Bell, Tristan Seagal

Available From
Gamelink: DVD and Download
Hot Movies: Download
It's Her Fantasy (2012)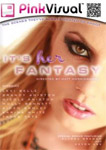 The blurb: Come along as these women open up and share what really turns them on! We asked them to call the shots and give us a scene based on their own fantasies. This is real true, sexual fantasy role playing featuring Lexi Belle and Aiden Ashley, Karina White and Molly Bennett, Brandy Aniston and Nicole Aniston and Tanya Tate. Shot in HD, includes a bonus scene with Alyssa Branch and Devon Lee
Starring: Lexi Belle, Tanya Tate, Brandy Aniston, Aiden Ashley, Nicole Aniston, Karina White, Molly Bennett
Available From
Gamelink: DVD and Download
Ms Naughty: DVD
Sex Is For Lovers (2012)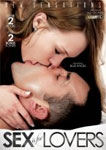 The blurb: Indulge yourself as four couples contribute to this collection of erotica with an emphasis on passion, lovers, and true romance. Their inspiration is not found in anonymous encounters, but in couples who know that they're meant to be together. Sex is for lovers, and real passion can only be found where the heart follows.
Shot in HD, with two extra scenes, behind the scenes feature, bonus gallery and trailers. Playable worldwide.
Starring: Denise, Blue Angel, Aleska Diamond, Denisa Doll
Available From
Gamelink: DVD
Ms Naughty: DVD

Torn (2012)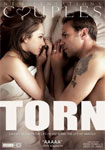 New Sensations has released a new series for couples. This series aims to address "real-life issues couples face after the honeymoon is over."
The blurb: Drew finds himself at a crossroads in his life. Over time, his long-time marriage has lost its spark, intimacy and most importantly, the connection. Sex has been replaced by friendship. Spontaneity has been replaced by responsibility. Love has been taken over by life. Then one day Mimi, a passionate, young art student, enters his life. Their attraction to one another is immediate. Consumed with guilt at the mere thought of another woman, he recommits himself to his marriage and making it work. However, the connection proves too strong for them both and they slowly delve into an illicit affair. There often comes a time in a person's life when they must choose what is right or what is best. Drew finds himself in that exact circumstance with peoples' lives hanging in the balance. Between facing society's judgment and hurting someone whom he has spent so much of his life with (all for the hope of true happiness and a love he could never have imagined), he finds himself Torn.
Starring: Steven St. Croix, India Summer, Remy La Croix, Raylene, Tom Byron, Samantha Ryan, Chad Alva
Available From
Gamelink: DVD


My Own Master (2010)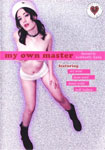 The blurb: Kimberly Kane targets herself in her latest directorial effort, My Own Master. No man can tell Kimberly Kane how to fuck or who to fuck, and in this movie she proves it! See Kimberly push her limits with all her favorite fuck partners, handpicked by the lady herself. In this stylish sexploration, Kimberly takes a throat-fucking from two sailors in a sloppy oral free-for-all. You will meet Kimberly's disobedient slave girl Avy Scott, who loves to top from the bottom. And finally, watch Kimberly give in to the pleasures of anal submission with her favorite male performer Denis Marti in a moody real-life sex experience that will have you BEGGING for more! My Own Master is sure to satisfy you on all levels of deviance, and is a must own for all Kimberly Kane fans!

Starring: Kimberly Kane, Avy Scott, Denis Marti, Wolf Hudson, Daniel Wylde
Available From
Gamelink: DVD or Download
Ms Naughty: DVD
Hot Movies: Download
Good Vibrations: DVD or Download
Batman XXX: A Porn Parody (2010)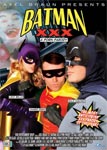 Porn parodies have become the next big thing in adult entertainment. Batman XXX was the biggest hit of 2010 and created a huge stir online and in the mainstream media. It's worth watching just for the excellent way that Axel Braun has recreated the old TV series.
The blurb: When The Riddler kidnaps Bruce Wayne's fiance, Commissioner Gordon calls Batman and Robin to the rescue. But when Batman gets drugged and kidnapped as well, it's up to Robin and Batgirl to untangle the mystery. They soon discover that Catwoman and The Joker are also behind the devilish scheme to get rid of the dynamic duo forever. Will this be the end for the Caped Crusader and the Boy Wonder?

"Dale DaBone literally became Adam West, turning in one of the most electrifying comeback performances I've ever seen in my 20 years in the industry," stated Braun, "and James Deen was just outstanding as Robin. Tori Black, who plays Catwoman, showed us exactly why she's the reigning Performer of the Year. This girl is so gorgeous and talented, and her sexual energy is just unbelievable."

"Lexi Belle was just fantastic as Batgirl," Braun added, "and Alexis Texas is so flawless that no matter which way you put the camera, you cannot take a bad shot of her. Kimberly Kane has been a favorite of mine for a long time, and here she shines as Bruce Wayne's aristocratic fiancee. And then there's Evan Stone and Randy Spears as The Riddler and The Joker: These guys are simply in a class by themselves. Their performances were nothing short of stellar, and their work ethic and dedication to this project absolutely blew me away."

Starring: Ron Jeremy, Randy Spears, Kimberly Kane, Dale Dabone, James Deen, Lexi Belle, Alexis Texas, Tori Black, Andy San Dimas, Syren Sexton
Available From
Gamelink: DVD or Download
Ms Naughty: DVD
Hot Movies: Download
Good Vibrations: DVD or Download
Sex Superstore: DVD
An Open Invitation: A Real Swingers Party In San Franciscio (2010)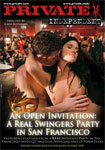 The blurb: An OPEN invitation is first and foremost a love story. The tale of a marriage not in trouble but which is elevated and erotically charged by a chance encounter with a couple over diner who plays in the alternative lifestyle, the movie follows the arc of how a couple moves from a staid, predictable and happy life to one filled with adventure, phenomenal sex and, most importantly, open communication about their desires. The movie has been called one of the best couples films of all time, using great on-location footage, subtle acting and well-crafted dialog to build some of the most believable and compelling sex scenes ever filmed. In addition to career-defining performances that earned the film 13 AVN nominations (including best film, best actress/actor, best girl/girl, best orgy), An OPEN Invitation intersects with an actual swingers party for the final scene. 127 real swingers got busy with the stars and each other to create a visually stunning cinematic milestone in adult film history. An OPEN Invitation redefines the standard for feature film in the industry.
"…the best couples film to come along in years." - AVN Reviewed 5AAAAA's – AVN's highest rating

Starring: Mark Davis, Jack Hammer, James Deen, India Summer, Tia Ling, Lorelei Lee, Wolf Hudson, Jessie Cox, Tara Lynn Foxx, Mickey Mod, Bella Rossi, Skylar Price, Dennis Popher, Seda, Gia DiMarco
Available From
Gamelink: DVD or Download
Ms Naughty: DVD
Hot Movies: Download
AEBN: Download
Good Vibrations: DVD
A Real Swinger's Orgy (2010)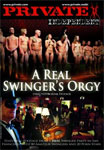 The blurb: Apparently everybody is doing it but who are they? A Real Swinger's Orgy pulls back the heavy velvet curtains on an underground polyamorous society that tantalizingly could contain your female doctor, your boss's wife or the sexy couple across the street. Features footage from a real swinger's party that took place in San Francisco where 80 amateur swingers and 20 porn stars got together to fuck each other's brains out.

But you never know who you will meet! Michael goes to the doctor for a check-up and makes small talk with her. Later that week at the party he frantically fucks a masked lady from behind only to discover to his embarrassment that he just screwed his family doctor. And that's only the beginning!

Starring: Mark Davis, Todd, John Strong, Mr. Pete, Annie Cruz, Derrick Pierce, Sindee Jennings, Princess Donna, Cherry Torn, Bella Rossi, Catrina Cummings, Danger Girl, Lilla Katt, Trina Cox, Curt Wooster, Dean Strong, Ed Vincent, Maestro, Peter Acworth, Riker
Available From
Gamelink: DVD or Download
Ms Naughty: DVD
Hot Movies: Download
AEBN: Download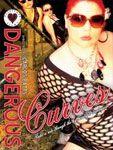 Winner: 2010 Feminist Porn Awards Most Deliciously Diverse Cast
The blurb: Embark on an erotic journey where the landscapes of libido come to life. Although this road may twist and turn, the real dangerous curves are those of the fierce fashionistas that exist in these environments. The waterfall isn't the only thing getting Syd Blakovich and Jiz Lee wet as they create their own cascades with the big beautiful April Flores. Full-figure fan CJ Wright pleasures plump porn star Kelly Shibari in the shade of a majestic tree. Lady Monster dances a blazing burlesque on the beach, while in the woods, married couple X Rae and Art Nuveau engage in an intimate game of hide and seek. As you wind you way through these orgasmic women getting off in the great outdoors, admire the sensual scenery and hug those dangerous curves.

Starring: Joanna Angel, Lexi Bardot, Riley Mason, James Deen
Available From
Gamelink: DVD or Download
Ms Naughty: DVD
Hot Movies: Download
AEBN: Download
Good Vibrations: DVD
The New Romantix (2009)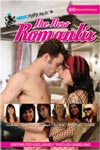 The blurb: Director Max Royale debuts his collection The New Romantix with this 2-disc feature full of passion and heart. In this sexy and fun romp, Royale profiles six beautiful, intelligent, funny, and amazing women on their passionate quest for sexual liberation and empowerment. These stunning exhibitionists strut their stuff and give the discriminating voyeur a front row seat to all the intimate and gorgeous details. The film features documentary-style interviews with the actresses about their sex lives and then we get to see them act out a fantasy with the man of their choice. Shot in HD.

Starring: Joanna Angel, Lexi Bardot, Riley Mason, James Deen
Available From
Babeland: DVD
Triple X Vignettes (2009)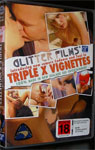 Astrid Glitter is New Zealand's first female porn producer and her company Glitter Films makes straight, lesbian and gay films for smart people who like porn. "It is about making films that respect the audience and the material which they are portraying. Films that respect the participants and maintain creative integrity." Astrid finances her own films.
The blurb: Triple X Vignettes is bursting with two complete triple X sex stories featuring first time kiwi stars showcasing their talents, plus a special solo from Glitter Star, Cleo. Stories are Skin Deep, The V-Logs and Cleo's Solo.

Starring: Cadence, Toni, Cleo
Available From
Glitter Films: DVD
Voluptuous Biker Babes (2009)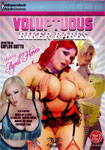 This film received a "special mention" at the 2009 Feminist Porn Awards. It's a body-positive but profoundly weird porn movie. If you like big beautiful women, you'll love this movie.
The blurb: Three dance divas, April (April Flores), Cholita (La Cholita), and Boom Boom (Bunny de La Cruz), get lost during their cross country dance tour. In the desolate nowhere lives a deranged and sassy dance cult lead by Pa Fuschia Flores the self proclaimed Diva of the Desert. In a jealous rage Pa Fuschia declares her lost friends her mortal enemies and vows to destroy them in a desert wrestling match.

Starring: Chance Caldwell, Audrey Hollander, Otto Bauer, Veronique Vega, Mikey Butders, Desiree Devine
Available From
Gamelink: DVD or Download
Ms Naughty: DVD
Hot Movies: Download
Fallen (2008)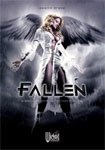 An erotic masterpiece comes to life as award winning director Brad Armstrong tells the tale of "Angel" (Jessica Drake), a fallen Gregorian Angel who has been banished to earth and stripped of her wings after the accidental death of the young woman she was sent to watch over. Alone and desperate for companionship, she finds it in the city's seedy underworld, far from the idyllic heavens she once knew. Follow Angel on her dark journey through some of the most sinful and perverse places this world has to offer. As she continues her fall into darkness, she discovers a glimmer of light in Keith (Brad Armstrong), a handsome mortal that she is inexplicitly drawn to. As Keith helps guide her back towards the light, a secret from the past comes back to haunt the duo, threatening to tear them apart. Can Angel regain her wings and soar once again? Or has she fallen for the last time, doomed to live out her days trapped in the purgatory she now calls home… Destined to become an adult classic, Armstrong's stunning visual style, combined with drake's top-notch performance, mind-blowing sex scenes and a screenplay that delivers till the very last frame, Fallen is an unforgettable film.

Starring: Jessica Drake, Brad Armstrong, Barrett Blade, Randy Spears, Shyla Stylez, Angie Savage, Tommy Gunn, Alektra Blue, Marcus London, Jenaveve Jolie, Niko, Barry Scott, Derrick Pierce
Available From
Gamelink: DVD or Download
Ms Naughty: DVD
Sex Superstore: DVD
Babeland: DVD

Pirates 2: Stagnetti's Revenge (2008)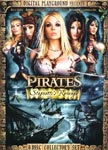 The blurb: The sexy sea tale continues on a 4-disc set with sword-fighting beauties battling the demons of the deep and quenching their sexual desires. Cum aboard, me hearties!
This is the long-awaited sequel to the most expensive adult movie ever made. Naturally it's had a huge amount of publicity and won 15 AVN awards including Best Director, Best Actor and Best Feature. It features almost every famous porn star on the roster.
Joone, the internationally acclaimed writer and director of Pirates #2 - Stagnetti's Revenge, wanted to include fans as much as possible in the production. Joone says, "The discs are packed with special features that perfectly complement our film. On the set, everyone knew that we were part of something special--something historical. The cast and crew poured their souls into this film, and now fans will have a chance to see it all."

Starring: Jesse Jane, Shay Jordan, Katsuni, Stoya, Riley Steele and Gabriella Fox. The film costars the international talents of BellaDonna, Sasha Grey, Jenna Haze, Brianna Love, Abbey Brooks, Shawna Lenee, Rhylee Richards, Brea Lynn, Shyla Stylez, and Veronica Rayne. Evan Stone, Tommy Gunn, and Steven St. Croix, Manuel Ferrara, James Deen, Marco Banderas, Mick Blue, Ben English, and Charles Dera.
Director: Joone
Studio: Digital Playground
Available From
Gamelink: DVD
Sex Superstore: DVD
Ms Naughty: DVD
Babeland: DVD
The New Devil In Miss Jones (2008)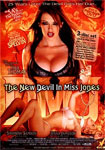 Big budget, award winner... you know what you're getting here but it will look pretty.

The blurb: The New Devil In Miss Jones is a 9 time award winner at the 2006 AVN Awards. Miss Jones took home Best Film, Art Direction, Cinematography, Film Editing, Film Screenplay, Film Direction, Supporting Actress, All-Girl Sex Scene in a Film and Best Actress in a Film. It's hot, very hot, and it can be all yours, indulge yourself in what everyone is talking about and what swept the 2006 AVN Awards.

It only took 25 years, but the devil finally got her dues! After searching for the right Miss Jones, the Vivid team has finally landed their Devil! Savanna Samson plays Miss Jones and the most famous face in the industry is the infamous Miss Devlin! Jenna Jameson takes on a role fit for her, as Miss Devlin she confronts the devil and is taken by another form for her journey around the evil world she lives in. Gorgeous models, hot and horny sex action and wild sets make this edition of the series the best yet. Don't miss this classic as it is reformed into the new and improved Devil In Miss Jones!

Starring: Jenna Jameson, Savanna Samson, Georgina Spelvin
Available From
Gamelink: DVD or Download
Sex Superstore: DVD
Ms Naughty: DVD
Hot Movies: Download

Kinky Cock Tales (2007)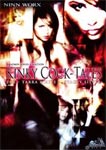 The blurb: A wine bar. Erotic storytelling. Secret passions revealed. As six friends bond over an intimate discussion of diverse sexual fantasies, we travel from Roman baths to cigar clubs as the evening unfolds in Bacchanalian revelry. Come along and share in the lubrications of Kinky Cock-Tales. Welcome.

Starring: Kia , Sandra , Zoe , Victoria Rose , Roland , Neeo , Daria Glower , Stacey Silver , Ashley Robins , Natalli Di Angelo , Tarra White , Justin Corner , Tomas Hyka , Jorg Jopke , Tomas Lee , Wein Levis
Director: Jazmin Jones
Studio: Ninn Worx
Available From
Gamelink: DVD
Ms Naughty: DVD
Pirates (2005)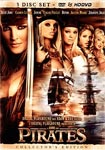 The blurb: The most comprehensive and ambitious adult production to-date, Pirates was shot and mastered on High Definition and combines over 300 special effects shots. Co-produced with Adam & Eve and directed by DP's multi-award winning director, Joone, Pirates is a monumental step towards the eminent merging of the entertainment industries. With a professional script, an original music score, and true Dolby digital 5.1 surround mix offering all of the production values of any Hollywood box office film while still encompassing the erotic feelings and sexual mores of an adult film.

Starring: Austyn Monroe, Carmen Luvana, Devon, Evan Stone, Janine, Jenaveve Jolie, Jesse Jane, Steven St. Croix, Teagan Presley, Tommy Gunn
Director: Joone
Studio: Digital Playground
Available From
Gamelink: DVD
Sex Superstore: DVD
Ms Naughty: DVD
Older Couples Movies

Island Fever 2 (2003)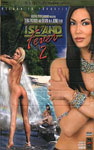 Highly recommended by couples gurus Freddy and Eddy, who said: "We're happy to report that, not only did they surpass the original, but they have now finally succeeded in making a porn film bordering on erotic art."
Relax and take a deep breath. Acclaimed director Joone immerses you in an island paradise where all your senses are stimulated to new erotic heights as beautiful, sexually charged island goddesses lavish their sensual gifts upon you and send your spirit and libido soaring. Filmed entirely in the Hawaiian Islands, this breathtaking movie showcases pure, raw, passion set in one of the world's most exotic, undiscovered locations!
Starring: Devon | Stormy | Erik Everhard | Tera Patrick | Barrett Blade
Director: Joone
Studio: Digital Playground
Available From
Sex Superstore: DVD
Ms Naughty: DVD
Chloe's I Came Did You? (2000)

"I came, did you"... You will today! Throw your remote across the room! You are not going to need the fast forward button!! I present you my sister Cleo Nicholle in her very first scene ever!!! Plus I give you sex with Jewel Valmont, Johnni Black, Ruby, Tina Tyler, and Shelbee Myne!! Of course, I get in on the action too and get fisted, choked, sucked, f*cked and I cum, cum, and cum again! - Chloe. Recommended by Babeland

Starring: Chloe, Cleo Nichole, Jewel Valmont, Johnni Black, Ruby, Tina Tyler
Director: Chloe
Studio: Elegant Angel
Available From
Gamelink: DVD or Video on Demand
Also available to buy at: Ms Naughty
Love's Passion (1998)

With a unique combination of romantic encounters and ultra-explicit sex, Veronica Hart has created a motion picture that stands alone in the annals of adult cinema. Jumping back and forth in time and combining the fertile imagination of a romance novelist with the intimate intracies of her sex life, Love's Passion is ablaze with emotions and eroticism! Includes scenes of men climaxing during penetration!

Starring: Colt Steele Herschel Savage John Decker Juli Ashton Mickey G. Nikita Rayveness Shanna McCullough Shayla Laveaux Tina Tyler Tyce Bune
Director: Veronica Hart
Studio: VCA
Available From
Gamelink: DVD or Video on Demand
Ms Naughty: DVD
Also available to rent online at: AEBN
Taken (2000)

In this erotic tale of passion, possession, capture and release Ginger Lynn delivers the performance of her career as Kim, an unhappy housewife who is shown the true nature of her sexuality when she is abducted and held captive by a seductive stranger (Evan Stone). As her desire for her captor builds, she becomes aware of the passion she can no longer live without. Suddenly, her spirit is awakened and her life is changed forever! This is another film by the fabulous Veronica Hart. Highly Recommended by Good Vibrations.

Starring: Alexandra Silk Evan Stone Ginger Lynn Herschel Savage Lexington Steele Randy Spears Rebecca Lord Tyler Wood
Director: Veronica Hart
Studio: VCA
Available From
Gamelink: DVD
Also available to buy at: Ms Naughty
Wildflower (2000)

Feeling her early promiscuity hurt others and herself... Melony hid from her own smoldering sexuality. Then she meets Jonathan, an exhilarating, inspiring, and intoxicating poet/landscape artist. Jonathan's lust for life is contageous. He draws Melony out of the shadows and into the light where she blossoms into a bounty of beauty and passion!

Starring: Asia Carrera Bo Dean Chris Cannon Devon Kelly Jill Kelly Julie Meadows Mikki Taylor Nick East Peris Bleau Stacy Valentine Steve Hatcher T.J. Hart
Director: Veronica Hart
Studio: VCA
Available From
Gamelink: DVD or Video On Demand
Ms Naughty: DVD
Also available to rent online at: Ms Naughty Adult Videos
Deep Inside Annie Sprinkle (1982)

Indulge in a little retro fun with this groundbreaking film by Annie Sprinkle. One of the pioneers of sex-positive erotica, Annie lets us peek in on her life and then leads us on a journey through her sexual fantasies. This film features a variety of erotic acts including female ejaculation, anal sex, a lesbian orgy, sex with hunky male twins, cunnilingus, tit fucking and lots more. The whole movie is infused with Annie's lust for life and it's wonderful to see the sheer joy she takes from sex. Also fun because there's no fake tits, no Brazilians and lots of real female orgasms.

Starring: Annie Sprinkle, Ron Jeremy
Director: Annie Sprinkle
Studio: Video X Pix
Available From
Gamelink: DVD or Video on Demand
Ms Naughty: DVD
Also available to rent online at: AEBN
Conquest (1997)

High seas, low morals. If the lust of the ages could settle into one epic...this would be it. Wicked Pictures and Armstrong/Steele present an epic saga of desire and revenge. A searingly sexual story that is destined to set the standards in adult video. Lavish locations, a real story with characters that will remind you of what passion really is, and Jenna Jameson, who radiates the pure sexual energy that has captapulted her to the position of the unrivaled diva of adult.

Starring: Jenna Jameson, Asia Carrera, Missy, Shayla LaVeaux, Julie Rage, Alexis Dane, Sahara Sands, Juli Ashton, Kia, Mark Davis, Vince Voyeur, Tom Byron, Alex Sanders, Brad Armstrong, Sean Rider, Claudio
Director: Compilation
Studio: Wicked
Available From
Gamelink: DVD
Also available to buy at: Ms Naughty
Dangerous Games (2001)

In the mood for amazing chemistry, explosive sex scenes, real female orgasms and a twisted film noir plot full of gorgeous damsels in desperate circumstances? Join Chloe, Tina Tyler, Mickey G., Kyle Stone and others as they weave a crooked tale of deception and play Dangerous Games that sizzle with non-stop, dripping wet sex!

Starring: Billy Glide Chloe Ian Daniels Jade Marcela Keri Windsor Kyle Stone Mia Smiles Mickey G. Steve Hatcher Tina Tyler
Director: Veronica Hart
Studio: VCA
Available From
Gamelink: DVD orVideo on Demand
Also available to buy at: Ms Naughty
Erotica for Two (2001)

Sparks fly between erotically-charged women and their lusty male partners in 11 scenes of hot hetero sex. Whether looking for new positions, toys or fantasies to try--or you just wanna raise the heat, this tape's for you! An all-star cast do the deed in a variety of settings. SEE IT ALL, from romance to spontaneous to dangerous and even inappropriate situations! Juli Ashton and Mark Davis play new lovers inside a beautiful park.Johnni Black takes on her man inside a flight simulator.

Starring: Stacy Valentine, Julia Ann, Jamie Lee, Colt Steele, Dyanna Lauren, Steve Drake, Julian St. Jox
Studio: Adam and Eve
Available From
Gamelink: DVD or Video on Demand
Ms Naughty: DVD

Fade to Black (2001)

Can a porn movie portray real emotions and real passion? This is the plot of this award winning new movie Fade To Black. Director Paul Thomas actually manages this feat in this well produced and acted drama. Taylor plays Tulip, a charming wantabe porn star who loves sex and tries to break in with the big time director obsessed with capturing real" passionate moments in sex.
"Fade To Black is about as close as adult has ever come to (gasp!) art." –AVN Magazine

Starring: Taylor Hayes, Taylor St. Claire, Julie Meadows, Meriesa Arroyo, Adaja, Rikki Lixxx, Tony Tedeschi, Mark Wood, Joey Ray
Director: Paul Thomas
Studio: Vivid
Available From
Gamelink: DVD
Also available to buy at: Ms Naughty
Heart and Soul (1997)

This film by written, directed and starring porn star Missy, was a labor of love to create. The movie presents individual vignettes featuring Missy's own sexual fantasies, introduced by Missy herself. Includes a tender scene featuring her own husband, Micky G.

Starring: Alexandra Silk Alex Sanders Brad Armstrong Jacklyn Lick Jill Kelly John Decker Johnni Black Mark Davis Mickey G. Missy Nici Sterling Peter North Ruby Stephanie Swift Steve Hatcher Vince Voyeur
Director: Missy and Micky G.
Studio: Wicked
Available From
Gamelink: DVD or Video on Demand

Beautiful Couples (2002)

Take 6 of the most beautiful women in XXX (and 4 of the handsomest hunks), put them together in elegant settings, and hire a topnotch director and cinematographer to record the results. This is adult moviemaking with the highest production values and star power imaginable -- a perfect evening's entertainment for couples and connoisseurs.
Starring: Ashton Moore, Jenna Haze, Alana Evans, Mark Ashley, April, Billy Glide
Studio: Jill Kelly Productions

Available From
Gamelink: DVD orVideo on Demand
Ms Naughty: DVD or Video or Video on Demand

The Necklace (2001)
A Sultan gives his harem pleasure in 1453 AD, several hundred years later a cardinal is spied on as he explores the body of a disguised beauty, in the 1960's the infamous prostitute, Isabella, takes on two customers at the same (DP style), and her daughter explores the joy of fetish play in modern times. Each sultry act takes place in the presence of a jeweled necklace.

Starring: Thomas Tune, Bob Terminator, Silvy, Boldi, Edina, Orsi, Loureen Kiss, Agi, Lilu, Kristy, Mary Loo, Melinda, Atty, Frank Gun, Barbarella, Alberto Rey, Steve Holmes
Director: Anita Rinaldi
Studio: Vivid
Available From
Gamelink: DVD
Also available to buy at: Ms Naughty

Red Vibe Diaries (1997)
Read our full review here.
Only the Best of Couples (2002)

Watch things really heat up! This collection of our hottest couples-oriented erotica is guaranteed to get both of you in the mood.
Starring: Alexa Rae, April, Bobby Vitale, Briana Banks, Brittany Andrews, Inari Vachs, Jodie Moore, Joel Lawrence, Julian, Mark Davis, Misty Rain, Nikita Denise, Tyce Bune, Vince Vouyer
Studio: Metro Video

Available From
Gamelink: DVD or Video on Demand
Ms Naughty: DVD