While "lesbian" (i.e. girl-girl) films have long been a mainstay of the porn market, authentic lesbian erotica is still relatively rare. There are a number of people working to create their own brand of lesbian and queer porn, reflecting their own experiences and tastes. This page offers a sample of this special brand of porn.
Note: I started this page in 2006 when there weren't very many authentic lesbian films to list. Now there are lots of them. I have expanded this category page and created several new pages based on the work of individual directors. I've also include films that identify as queer and genderqueer, not just lesbian.
I've also separated out the authentic trans films. They're here.
Shine Louise Houston and Pink and White Productions
San-Francisco based Shine hit the ground running with The Crash Pad and hasn't looked back. Indie dyke films with great narratives and hot sex.
Courtney Trouble and Trouble Films
Courtney embraces all sexualities and kinks in her films. All the old dividing genres of porn go out the window with her unique films
Maria Beatty and Bleu Productions
The queen of lesbian BDSM movies has been independently creating her own films since 1994. The films mix noir artistic sensibilities with hardcore sadomasochistic and femme fetish sex.
Madison Young
Feminist performer and artist, Madison makes hardcore BDSM and fetish videos starring herself and a group of talented San Fransisco natives. If you like queer and very kinky sex, Madison is the one to watch.
Nica Noelle's Sweetheart Video
Nica has struck out and created her own studio producing storyline-driven, realistic girl-girl films featuring genuine orgasms and women who truly enjoy having sex with each other.
Dana Dane and Erocktavision
Ex-music video maker Dana Dane decided to bring her cutting edge filmmaking ideas to lesbian porn. Her Erocktavision series mixes great music, unusual movie effects and lovely lesbian sex.
S.I.R. Productions
One of the first by-lesbians-for-lesbians film companies, their movies are considered dyke classics.
Recommended Films
Crash Pad's Guide To Fisting (2014)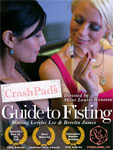 The blurb: Queer porn meets sex ed in CrashPad's Guide to Fisting, the first "experts guide" to feature the sensual and consensual act of fisting. Starring Lorelei Lee and Beretta James, the short educational sex film offers a beginners' introduction from the perspective of a lesbian couple watching CrashPadSeries.com episodes. They browse videos that feature vaginal and anal fisting as demonstrated by performers including Maybelline and Mariah Cherry Christmas Special, Jacqueline Woods and Stefani Special, and Red and Javier. Even the CrashPad's voyeur – played by director Shine Louise Houston – gets in on the action. (Fun fact: Shine's background includes being a trained sex educator!)
"It will be fun," says Lorelei to Beretta, whose curiosity is piqued. "We'll talk our way through everything and communicate the whole time."
Lorelei and Beretta watch various episodes, then talk their way through a hot one-on-one educational sex scene, demonstrating how to fist through first-hand experience.
Starring: Lorelei Lee, Beretta James, Maybelline, Mariah Cherry Christmas Special, Jacqueline Woods, Stefani Special, Red, Javier

Available From
Pink Label: Download
Mommy Is Coming (2013)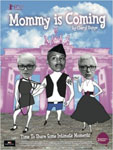 The blurb: Pioneer filmmaker Cheryl Dunye returns with a sassy, raunchy, romantic sex comedy set in the edgy underground of Berlin where love and taboo affairs collide!
Cute power femme Dylan (Lil Harlow) and studly hotel clerk Claudia (the sexy Papi Coxxx) are suffering from monogamous relationship blues. Hellbent to Claudia sets out on a gender-bending roller coaster—now as Claude—through a subversive Berlin sex club while her lover has threesomes with her best friend  Teo (played by the incomparable Jiz Lee.)
Everything comes to a climax when Dylan's mother (world-renown sex educator Maggie Tapert) arrives in town hellbent on releasing some tension. Fun, provocative and interwoven with personal interviews, Mommy Is Coming is filled with sheer delight – in more ways than one!
Starring: AlexAndros Zotos, Carrie Gray, dj Metzgerei, Jiz Lee, Judy Minx, KAy Garnellen, Mad Kate, Max, Papí Coxxx, Pau Pappel, Sadie Lune

Available From
Pink Label: Download
Share (2013)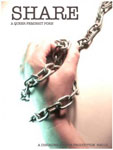 The blurb: She's longing for her lover. Pictures come to her mind. She see her lover's lover. she wants to be where they are. She walks out of her dream. She walks out of her apartment. She knows where they are. She has the key. Sharing is a utopian fairy tale and a queer reality.
A genderqueer feminist porn film featuring a gorgeous threesome
Available From
Pink Label: Download
Occupied (2013)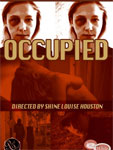 The blurb: A new short film from award-winning ethical porn producer Shine Louise Houston, OCCUPIED is a hardcore romance for the 99%. When an Occupy protester (Maggie Mayhem) dares to strike back at a brutal cop (Kathryn Dupri), the chase is on. Officer Dupri soon finds better uses for her baton, and Maggie's neither passive nor resistant. But can a cop be trusted? Or is all fair in love and class war? Artfully edited and beautifully explicit, OCCUPIED keeps you guessing from start to stop.
Starring: Maggie Mayhem, Kathryn Dupri

Available From
Pink Label: Download
Justify My Jiz (2013)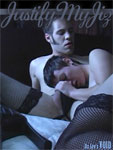 The blurb: Justify My Jiz is a collaboration between Feminist Porn Award's Boundary Breaker Jiz Lee (The Crash Pad, Mommy is Coming) and CyberSocket Award-Winning sexual bad boy Wolf Hudson (L.A. Zombie, Shifting Gears).
Inspired by Madonna's Justify My Love, the video captures the performer's unconventional sexualities and gender-bending persuasions in a perverse tango that fluidly shifts from soft love to rough, kinky sex just as easily as the performers switch up turns giving and receiving.
Natural lighting, short hair, tight bare torsos, fishnet stockings and high-heels blend with unconventional sexual acts including cocksucking, rimming, pegging, condomed sex, mutual masturbation, nipple-play, "reverse cowboy," and a rare view of masculine pleasure that couples well with genderqueer sensuality. The icing on the cake ends with Jiz squirting and Wolf coming — on his own chest — in a simultaneous cumshot finale.
Starring: Jiz Lee, Wolf Hudson

Available From
Pink Label: Download
Biodildo (2013)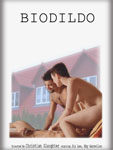 The blurb: A perfect couple in a perfect home after a perfect dinner ready for perfect sex! But something is not so perfect…
This is a fanciful short piece by first time queer director but long time veteran of the gay porn industry, Christian Slaughter. A happily married couple spices up its life with a sexy video that magically turns into something more.
Starring: Jiz Lee, KAy Garnellen

Available From
Pink Label: Download
Maybe He's Gifted (2011)
Winner - The Golden Beaver, 2011 Feminist Porn Awards
The blurb: Maybe He's Gifted is a visually-stunning and dream-like short from Feminist Porn Award winner N Max Lander. The camera never holds a single shot for more than a moment, dicing up time and movement in time with the hypnotic soundtrack as Billy the Kid and Varina Adams orbit each others' bodies before colliding with all the heat and urgency of burning stars. Our view comes in and out of focus as if intoxicated by their lust. This is pornography as art, pure and simple.
Starring: Billy the Kid, Varina Adams

Available From
Pink Label: Download
Lust Cinema: Membership

Lost (2011)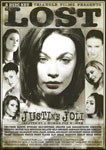 Winner - Hottest Lesbian Film, 2011 Feminist Porn Awards
The blurb: Losing a perfect life in the 'burbs for being a liar and a cheat, Justine Joli is lost in the urban jungle -- crashing in a cheap hotel and trying to get work as a dancer in a nightclub. This hot, chemistry-filled film features an engaging and serious premise, brought to life with an all-star cast. Made by a woman for women, with high attention to female pleasure and orgasm and shot on HD, with excellent cinematography and editing. Includes intense sex with light choking, biting, slapping and spanking, hair holding and grabbing, plus lots of kissing and toys. Extras disk runs 130 minutes and includes extended sex scenes, photo gallery, outtakes, cast interviews, trailers, and behind-the-scenes treats.
Starring: Ariel X, Claire Adams, Justine Joli, Kimberly Kane, Nina Hartley, Sasha Grey, Syd Blakovich

Available From
Gamelink: DVD or Download
Good Vibrations: DVD
Taxi Volume 1 (2011)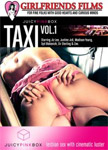 Winner - Hottest Lesbian Vignette, 2011 Feminist Porn Awards
The blurb: Open the door into a world of real lesbian sex in Taxi. In DOMME a wealthy New Yorker (Jiz Lee) is teased to orgasm by a sophisticated dominatrix (Madison Young). Two friends (Justine Joli & Madison Young) indulge in a backseat frenzied romp in LICK. In TUMBLE, lovers (Sir Sterling & Zoe) wrestle each other passionately after a night out. The taxi driver (Syd Blackovich) gets down and dirty in the front seat with a beautiful patron (Justine Joli). Come inside and take a ride.
Starring Zoe | Justine Joli | Madison Young | Syd Blakovich | Jiz Lee | Sir Sterling

Available From
Ms Naughty store: DVD
Gamelink: DVD
Therapy (2011)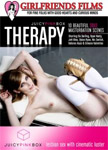 The blurb: Enter the minds of seven gorgeous women, as they share their feelings, fears, and fantasies on the therapist's couch in ten arousing solo masturbation scenes. In Jincey Lumpkin's directorial debut, we see that every woman is different, and porn stars have never been this vulnerable and real.
Starring Simone Valentino | Dylan Ryan | Ryan Keely | Ela Darling | Jett Bleu | Nic Switch | Delores Haze

Available From
Ms Naughty store: DVD
Gamelink: DVD
Tight Places (2010)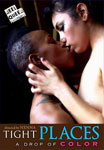 Winner -Most Diverse Cast, 2011 Feminist Porn Awards
The blurb: Incite your senses with this hot and diverse new offering from Reel Queer Productions! Featuring the creative styling of new director Nenna and a luscious all people of color cast . Tight Places showcases true chemistry, solos to foursomes, unconventional sex, authentic female orgasms, female ejaculation, and even a few outdoor scenes! Lots of great extras, including commentary and interviews.
Starring: Brooklyn Skyy, Akira Raine, Vai

Available From
Ms Naughty store: DVD
Gamelink: DVD or Download
Good Vibrations: DVD
River Rock Women's Prison (2010)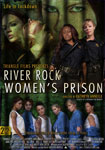 2010 Feminist Porn Award Winner - Hottest Dyke Movie and Hottest Kink Movie
The blurb: The gates close behind you. You're stripped of your identity and reality strikes. Who are you?

Meet Zerva and Joli, two new arrivals at River Rock Women's Prison. Joli is a first-time offender, naive and afraid. Zerva is a lifetime convict on yet another stint. They are worlds apart. Yet, they share a common need to find their place in this new world, a coal mine turned women's prison. Joli longs for comfort and assurance, which she finds under the protection of lifer Madam. Zerva craves control of the yard, a coveted position which she must fight for relentlessly. Her early encounters with crew leader Blak and Officer Nicole teach her that this won't come easy. From Sgt. Fire, who makes her living out of demanding respect and exercising control over the prisoners to Suga and X, who find happiness in their mutual companionship, it's just another day at River Rock. When Blak discovers an abandoned mining shaft and freedom is within their grasp, the inmates must face who they really are and where happiness really lies.

A series of events lead Zerva into the hands of Warden Adams, who teaches her an unforgettable lesson in respect, discipline and freedom. A lesson in the only freedom she'll ever know, the ultimate freedom... surrender.
Starring: Melissa Monet, Jada Fire, Marie Luv, Claire Adams, Justine Joli, Ariel X, Adrianna Nicole, Syd Blakovich, Dia Zerva
Triangle Films

Available From
Ms Naughty store: DVD
Gamelink: DVD
Hot Movies: Download
AEBN: Download
Good Vibrations: DVD

Real Lesbian Sex: Jay and Pike (2010)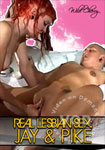 Jay & Pike make a sexy couple, one with flaming red hair and the other bald and tattooed. Their sex involves a lot of passionate kissing, fondling and licking and scissoring. When the flavored lube comes out and the fingering begins, you know it's going to get good and someone is going to take an entire hand!
Starring: Jay and Pike
Wild Cherry Films

Available From
Hot Movies: Download
Roulette (2009)
The blurb: Courtney Trouble brings seven distinct vignettes together to create a game of sexual Roulette.
An engaged gay couple brings a one-night-stand appeal to their punk rock sex on a rooftop, a queer femme hosts–and directs–her own pool table gangbang, a porn star fulfills her career-long fantasy of doing a messy sploosh video, a horny wrestler fucks himself with his teammate's glass dildo, a real life lesbian couple proves that staying home is anything but mundane…
These drastically different scenarios are authentic documents of queer sex, culture, and desire, proving that queerness is as hard to define as it is to ignore.
Winner, Feminist Porn Awards for Most Diverse Cast
(Please see Courtney's individual page for more of her films including the Roulette series)

Available From
Ms Naughty store: DVD
Gamelink: DVD
AEBN: Download
Good Vibrations: DVD
Hot Movies: Download
Ashley and Kisha: Finding The Right Fit (2007)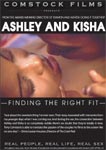 When they first met, Ashley was a lady-killer and proud of it; Kisha was sexually conservative and straight. But Ashley's doggy ways turned to dogged determination as she watched one after another of her surefire moves fail to get her into Kisha's pants. Finally, after weeks of failed seduction, Ashley's determination paid off: Kisha's ambivalence gave way to curiosity, her curiosity gave way to desire, and ultimately desire blossomed into love.
Ashley and Kisha's love scene is shot entirely on film and presented in 16:9 anamophic format with Dolby sound—ideal for playback on both standard televisions and wide-screen home theater systems.
Available From
Gamelink: DVD
Good Vibrations: DVD
The Bi Apple (2007)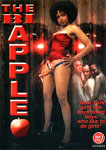 The first film by newcomer Audacia Ray doesn't really fit into any category on this site. It's a bisexual movie that will appeal to women and men, straight, gay or what have you, provided you have a broad mind. It's set in New York city, features MF, FF, MM and MMF sex and also has a serious sense of humour. The DVD has lots of fun extras including a behind-the-scenes peek with an extra hot "fluffing" bit.
Read our review here.

Starring: Simone Valentino, Mariah Ritani, Tasty Trixie, Josh Tyler, Marci Tucker, Lee Antonio Rodickuez
Director: Audacia Ray
Studio: Adam and Eve
Available From
Gamelink: DVD
AEBN: Download
Hotmovies: Download
Abby Winters Movies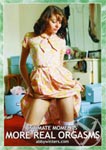 Australian amateur site Abby Winters has branched out into filmmaking, offering a wide selection of their videos on DVD.

Their movies feature either girl-girl and real lesbian scenes or selections of real orgasm videos. The latter is appealing because they are self-filmed; one girl alone in a room, getting herself off as she normally would.
There's too many Abby Winters vids to list here. Please click on this link and browse the selection available at the Ms Naughty Store.
John (2008)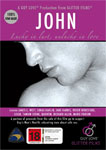 John featured at the Berlin Porn Film Festival 2008!
The blurb: John is a regular kiwi guy who's tired of one-night stands. Men just want to shoot and leave, when John really wants to just have someone to love. An array of curious characters surround John's life - Rebecca the jealous flatmate, Leigh with his 'bag of tricks', straight workmate Andy and hirsute Bill; bisexual friend Steve and his accomodating fiancée Joanna who lets him have sex with men, and Hunter the stripper with Darius his driver.
John is is perhaps the beginning of a new genre of adult film, a cross-over film that sits between the explicit and the mainstream. A film it's okay to watch with a friend. There are gay, straight and female characters in this film, JOHN - it's a real story, with realistic characters, plots, a generous amount of gay sex scenes, a rocking soundtrack and the acting is good!

Starring: James L West, Roger Beresford
Available From
Glitter Films: DVD
Good Dyke Porn (2008)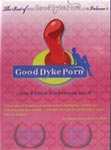 "You'll know it when you see it"--and when you see this sizzling DVD collection, you'll know you've found the best of the best. This is a selection of scenes from the all-female Canadian porn site GoodDykePorn.com and it brings us everything from a bondage-themed masturbation set, to a wild butch/femme romp in a car, to an all-out dyke orgy. Bren the director doesn't hesitate to become a star in her own scenes. This collection features the use of strap-ons, gender play, fisting, and all-around hot lesbian sex! The site was a winner at the 2008 Feminist Porn Awards.

Director: Bren Ryder
Studio: Good Dyke Porn
Available From
AEBN: Download
Good Dyke Porn site: Membership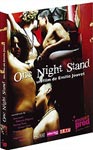 In a dizzying and delectable feast of sex, passion, and desire, One Night Stand (Pour Une Nuit) dishes up five sexy "one night stands" featuring first-time lovers playing out erotic fantasies. These sexy strangers are queer, femme, butch, bad, and very, very good! Strap-on sex, sensation play, and real orgasms are guaranteed to please in this hot flick, made by and for lesbians and queers. In French with English subtitles.

Director: Emile Jouvet

Available From
Fatale Media: DVD
Pornograflics (2003)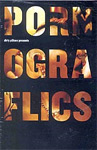 From Babeland: "Diesel dykes, turbo-femmes and trans guys have action packed sex in five heated vignettes. We always appreciate "real dyke" porn, and this one caught our attention. Our favorite dyke title of 2003, Pornograflics is well-made, creative and super fun. The playful, racially diverse cast of sexy gender benders use hands, toys and more for orgasmic squirty sex. Biker sex, plumber sex, department store sex and roommate sex—you'll want to keep the rewind handy!"

Starring: Axon Panter, Tex Bronco, Tanya Cheex, Miss Kitty Galore, Venus in Furs Kitty
Director: Angela Phong
Studio: Dirty Pillows
Available From
Good Vibrations: DVD (may not be available)
Hearts Cracked Open (2006)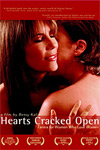 From Babeland: "A lesbian-focused DVD on Tantra that provides inspiration, insight and ideas for enriching your sexual/spiritual relationships. More documentary than how-to, the main feature focuses on revealing interviews with Tantra practitioners (including dykes and straight women who teach them), along with clips of workshops, basic techniques and women couples practicing Tantra. Extras include a 20-minute instructional workshop and fantastic Fire Breath orgasms from Annie Sprinkle and Pamela Madison."

Starring: Marcia Singer, Evalena Rose, Pamela Madison, Sharon Neal Williams, Bruce Anderson, Annie Sprinkle
Director: Betsy Kalin
Available From
Good Vibrations: DVD (may not be available)