Since I started this site in 2004, the number of porn movies for women has increased dramatically. Candida Royalle was the pioneer of erotica for women but she has been joined in the last few years by a new wave of female directors, keen to create their own version of women's porn.
I've created individual pages for the main producers. You'll also find some recommendations on this page.
New: Please check out my Top 5 Porn For Women Movies
The Main Producers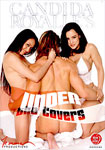 Candida Royalle and Femme Productions
The first person to create porn movies for straight women, Candida Royalle's Femme series has been selling like hotcakes since 1985 - and she's still going strong. Candida legitimised the idea of women enjoying porn, and she's now inspiring a new wave of directors and producers. Candida's movies have internal cumshots, romance, plots... and hardcore sex.
Click here for all of Candida's films...
Lust Films
Spanish feminist director Erika Lust has made waves with her own vision of hot, hardcore women's porn. Her collection of short films, Five Hot Stories For Her, won "Film of the Year" at the 2008 Feminist Porn Awards and Life Love Lust won the same award in 2011...
Click here for all of the Lust Films movies...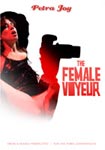 Petra Joy: Strawberry Seductress
UK independent film maker Petra Joy has created her own brand of adult film. Her motto is "feeling it, not faking it" and the focus is on sensuality, without sacrificing heat. Her films feature real-life couples acting out explicit sexual scenarios, and are based on her own fantasies, as well as those of women who wrote to her.
Click here for all of Petra Joy's movies...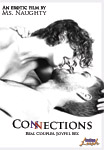 Indigo Lush Media
Ms Naughty makes high quality films for women featuring real-life couples and hot guys getting off....
Click here for all of the Indigo Lush Media...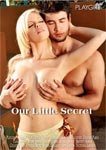 Playgirl
It's taken Playgirl a long time to get into porn movies, but a distribution deal with Wicked in 2006 has seen a spate of lush new erotic movies from their studio. Playgirl's movies are mainly hardcore vignettes with soft focus and very good looking male porn stars. They bring out one film per month...
Click here for all of Playgirl's movies...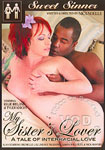 Sweet Sinner
Realism, intimacy, real orgasm, no facials. Nica Noelle's line of films is aimed at women and couples who want to see personal sex...
Click here for all of the Sweet Sinner movies...
Click here for Nica's NEW series Hard Candy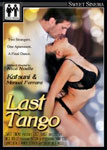 Sweet Sinema
Porn versions of your favourite mainstream movies. No, these aren't parodies, they're loving homages to the original films - with hot sex added. Another series by director Nica Noelle...
Click here for all of the Sweet Sinema movies...

Estelle Joseph and Stella Films Production
Indie New York porn producer Estelle has created her own brand of hardcore porn for women - the City of Flesh series. Based on her own fantasies, these films go beyond the romantic stereotype and depict gritty yet sensual hardcore sex set in the city...
Click here for all of Stella Films movies...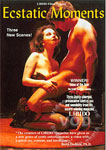 Libido Films
Academics Marianna Beck and Jack Hafferkamp founded Libido Magazine in the 80s and then turned to filmmaking. Their unusual, feminist porn films feature ordinary people and explore sex and relationships in a cerebral - yet very sexy - way. Smart and arousing porn...
Click here for all of Libido Films movies...

Inpulse Pictures and Lennox Films
Inpulse Pictures formed in 2004 as part of a cable TV channel. According to their official spiel, their films are "for women who love and celebrate men." Inpulse films focus on their good looking male porn stars. Lennox Films is an offshoot of that company, formed by Nina Lennox. These movies feature a lot of standard porny hardcore sex with romantic touches, all shot in high definition.
Click here for all of the Inpulse and Lennox Films movies...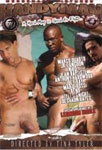 Tina Tyler and the Handyman Series
Veteran producer Tina Tyler has turned her hand to films for women, creating the Handyman series which focuses on male masturbation...
Click here for all of the Handyman movies...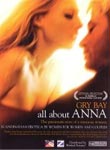 Innocent Pictures
This Scandanavian film company aims to cross the boundaries between mainstream film and adult. Their movies offer high quality drama mixed with explicit sex, and all of their films are aimed at women, following the "Puzzy Power" manifesto. Now they've released their first film in the US, All About Anna...
Click here for all of the Innocent Pictures movies...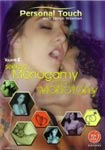 Jamye Waxman and the Personal Touch Series
Sexologist and writer Jamye Waxman has moved into producing and directing adult films. Her "Personal Touch" series are instructional films, focusing on such topics as sex toys, hot monogamy and good orgasms...
Click here for all of the Personal Touch movies...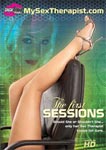 Chick Media
Adult industry veteran Kelly Holland has created her own production company aimed at creating porn for women and their male lovers...
Click here for all of the Chick Media movies...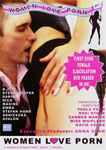 Women Love Porn
British porn pioneer Anna Span is now helming a new erotic series produced and directed by women. They're very hardcore but with a female touch.
Click here for all of the Women Love Porn movies...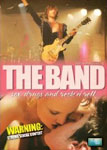 Anna Brownfield and Poison Apple Productions
Anna explores erotic filmmaking without compromise. Her films are REAL movies with hot explicit sex added...
Click here for all of the Poison Apple movies...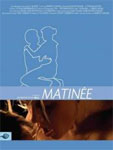 Blue Artichoke Films
Jennifer Lyon Bell creates realistic, emotionally authentic erotic films with high production values...
Click here for all of the Blue Artichoke Films...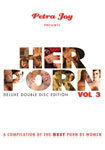 The Her Porn Series
The Her Porn series showcases quality films made by female directors, all of them created for a female audience. There's a huge variety of styles, sexualities, ideas and fantasies available in this series and it's a great way to find out what's out there and who might be creating YOUR favourite kind of porn.
Click here for all of the Her Porn series...
You might also consider:
Sensate Films - Creators of "slow porn" - erotic films that focus on sensuality, genuine pleasure and the specialness of the moment. Many of their films with BDSM and fetish and have won numerous awards for their artistic and alternative vision of sexuality.
Highly Recommended
These are some of my favourite porn movies. They're all very well made and they got me feeling rather hot and bothered!
Cabaret Desire (2011)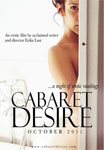 There is a magic and behomian place where people go at night to be told erotic stories. Each guest is assigned a lady or gentleman by a Madame and prepare themselves for the poetic trip they're about to take. Words flow and desire smoothly invades every corner.
Four tales will be told by these sensual narrators and will lead you to discover lustful places and feelings.
Cabaret Desire is the latest and biggest project by Lust Films. With the help of the Poetry Brothel, excellent actors and performers, Erika Lust managed to create a sexy and arounsing film with a feminine perspective. Her eye for details and her attention to genuine desire transforms the panorama of porn everyday, away from mainstream cliches.
Stars: Leo Galvez, Yoha Galvez, Michelle Blanch, Bel Gris, Lara Tinelli, Lola Fellini

Available From
Lust Cinema: Membership

Female Fantasies (2006)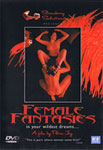 In your wildest dreams… Petra Joy's second erotic film is a visual feast celebrating sensual pleasures and the art of seduction, Female Fantasies is based on erotic fantasies that were sent to Petra by her female clients and friends. True to her motto of "feeling it, not faking it" these fantasties were captured on film with performers who are also real life lovers, rather than professional porn stars. The fantasies featured in the film go far beyond the cliche of "romance and roses" - from secretly watching a man playing with himself to being totally pampered by five skilled lovers at once - all erotic scenarios focus on female pleasure rather than male satisfaction. Female Fantasies aims to inspire and excite you, May you enjoy these erotic dreams, and make your own come true…

Starring: Emilia Ren, Lili La Chrosse, Violetta Storm
Director: Petra Joy
Studio: Strawberry Seductress
Available From
Cinema Joy: Membership

Man Of My Dreams (2008)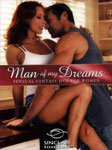 The blurb: Here's to those voyeur ladies who like to eyeball hot, hunky men -- this movie's for you! Specially made to engage women's fantasies (and offering choices from soft and sensual to spicy and racy), these erotic encounters are gorgeously photographed and non-explicit. Eight dialogue-free scenes encourage you to imagine yourself in various situations, with partners like the fireman, the handyman, or the plumber. Pop-ups add to the mix with fun facts about sex, so you can lust and learn! Studies have shown that women who fantasize are more likely to be orgasmic than those who don't -- what are you waiting for? Find the perfect eye candy and turn on your brain!
Note: This film is softcore i.e. non explicit.

Director: Mimi Balfour
Studio: Sinclair Institute
Available From
Search on:
Hot Movies
AEBN
Matinee (2009)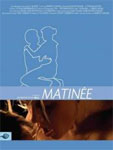 Best Narrative Short Film, Cinekink NY, 2009
Blue Artichoke Films is a new company run by Jennifer Lyon Bell, a New Yorker who makes her home in Amsterdam. Matinee is an amazing 40 minute exploration of intense sexuality and it's beautifully acted and shot. This is a REAL film, folks... with some hot sex too!
The Blurb: Stage actors Mariah and Daniel play lovers every night, but their onstage romance lacks spark. One slow afternoon, they discover that today's matinée performance will make or break both their careers…
Available From
Blue Artichoke Films: Download

Candida Royalle's Eyes of Desire (1998)

A beautiful photographer retreats to her friend's hillside home to rethink her relationship and career. The quiet gives rise to an unspoken longing for something she cannot define- a sensual awakening that is fueled by the discovery of her friend's high powered telescope. Through this new lense of desire, she's drawn into a dangerous game of mystery and lust whwn she discovers that she is being watched by a mysterious stranger from a nearby abandoned estate.
Read our review here
Starring: Chloe Herschel Savage Mickey G. Missy Sharon Mitchell Tom Byron Tony Tedeschi
Director: Candida Royalle
Studio: Adam and Eve
Available From
Search on:
Hot Movies
AEBN
City of Flesh 3: Cummittment (2005)
The road to commitment is paved with wild sexual exploits. At least, that's one couple's experience, as they embark on a quest to test their commitment to one another. Under the advice of a relationship expert, Amber and Randy engage in one after another of his outrageous sexual "assignments". City of Flesh #3 tells the tantalizing story of Amber and Randy's unconventional efforts to test the strength of their relationship. However, this is not your conventional adult move, its hardcore, explicit action is interlaced with an engaging storyline, skillful acting, beautiful sets and awesome music. City of Flesh #3 is as innovative and erotic as blue cinema gets. Expect the unexpected!
Available From
Search on:
Hot Movies
AEBN

Xana and Dax: When Opposites Attract (2005)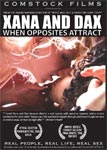 She's blonde, blue-eyed, and buxom. He is dark and lean. She's an experienced woman who knows what she likes. He's young and eager to learn. What makes this unique real life couple tick? It's all about the connection.
Kissing, undressing, oral sex, analingus, mish, cowgirl, reverse cowgirl, doggy, cum-eating?that's how you'd describe Xana and Dax's scene if you were a porn-by-the-numbers reviewer. But there's so much more to their encounter than just a series of hot acts and positions. In seeing Xana and Dax making love, and hearing them talk about loving each other, you'll feel a heat and passion, a carnality and connection, that's rarely ever captured on film.
Read our review here.

Starring: Xana and Dax
Matt and Khym: Better Than Ever (2006)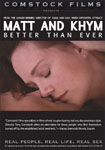 Barely out of their teens when they got together, Matt and Khym spent many years generously taking care of others instead of concentrating on themselves. Now in their thirties, Matt and Khym are taking the time to rediscover the joys of married life and married sex.
"The film doesn't set out to create a fantasy; it's the eroticism of everyday life that Matt & Khym is after, and it gets hold of it with wet, hot, cuddly abandon, and never lets go."—Thomas S. Roche, Eros Zine

Starring: Matt and Khym
---
Older Movies for Women
(I've really ony kept these here to document previous attempts to appeal to women.)
Woman's World


A movie directed by Cameron Rose, aimed at female viewers!
After slumbering for eons, a ravishing Goddess awakens to discover that women no longer rule the Earth, and the enraged seductress unleashes a magical force against the "enemy." Yes, the dominant species is about to use men for only one thing in a brand new Woman's World.
Starring: Chris Cannon Dana Vespoli Eva Angelina Evan Stone Jean Val Jean Joey Ray Kelly Kline Nyomi Marcela Rayveness Tristan Seagal
Directed by: Cameron Rose
Studio: Simon Wolf Productions
Available From
Search on:
Hot Movies
AEBN
Cameron Rose's FOR WOMEN ONLY #1 - Girls On Guys (2002)

Spiel on box: That's right girls - the creator of "For Women Only" has some ideas of her own on how we should handle men! No more just sticking it in, a few grunts and then that gooey mess they're so proud of. It's a new world, and it's ours!

Our thoughts: This is a porn movie for women, although it still seems to have been made with the assumption that men will be watching. You can tell that just by looking at the cover. The scenarios depict women indulging in common female fantasies, such as being seduced by a fireman, but the sex is quite standard, relying heavily on penetration, and including the omnipresent cumshot.

Nonetheless, it's worth a look. The couples interact nicely and the fantasies are well presented. There's an effort to make sure the sex has some kind of context, often within a relationship, and the guys are happy to go down on the women.

This movie has proven to be so successful for the creators that they created another film for women, Woman's World (see above).

Available From
Search on:
Hot Movies
AEBN

Ladies Choice Series
Super hardcore and gonzo studio Platinum Pictures have created two videos under the moniker of "Ladies Choice". The films are ostensibly aimed at women and have a female director. Beyond that... well they look pretty much like everything else you'd get in a standard men's porno. The guys aren't terribly hot either. You decide.
Available From
Hot Movies: Download

---
The Wise Woman's Guide to Erotic Videos by Sarah Gardner Fox, Angela Cohen

This great book offers over 300 reviews of existing adult videos from a woman's perspective, offering advice and recommendations about the best videos to choose. It even recommends movies according to certain criteria, like use of fantasy, whether the actresses are "womanly" ie not fake, and whether they have a story. It also features fascinating vignettes about various aspects of the adult film industry.

This is an excellent book to help women choose decent adult films. Unfortunately, it was released in 1998 so it's slightly out of date (and pre-internet)... and it may be out of print, but you can buy it second hand.

One of my favourite paragraphs comes from their review of Deep Throat:

"Clearly this is a man's fantasy. Any woman knows that with a clit in your throat the first problem would be how not to make a spectacle of yourself at business lunches. And your next problem would be how not to weigh four hundred pounds."
Classic!